Nadia Staffer in Last Frontier Satin Jacket
This silver-haired girl is Manitas, a 19-year-old Nadia staffer. Her outfit consists of a skeleton-printed t-shirt and a Last Frontier satin baseball jacket with dragon embroidery.
She's also wearing black denim shorts, black stockings, multicolor socks, white platform sneakers and a wide black hairband.
Manitas jewelry includes a cross and toy soldier on chains around her neck.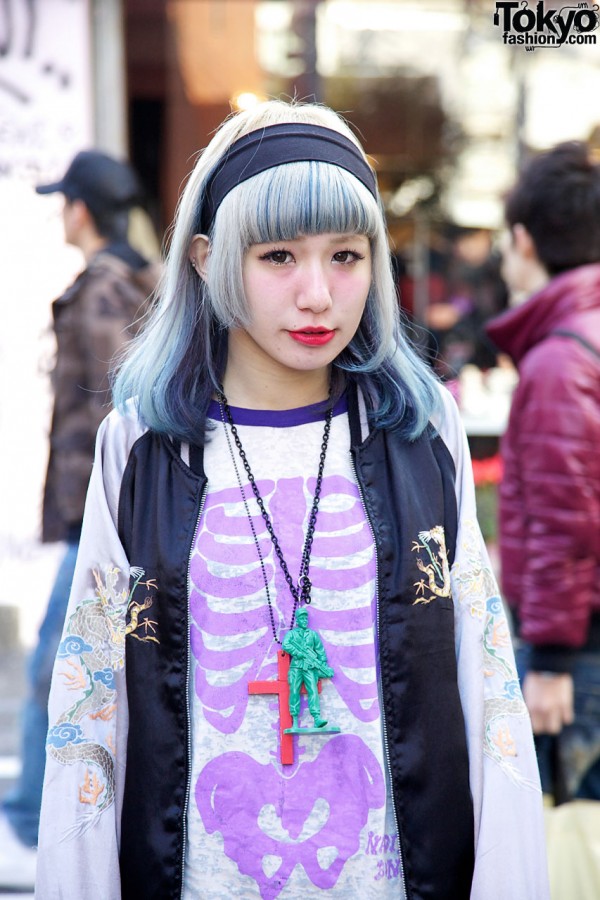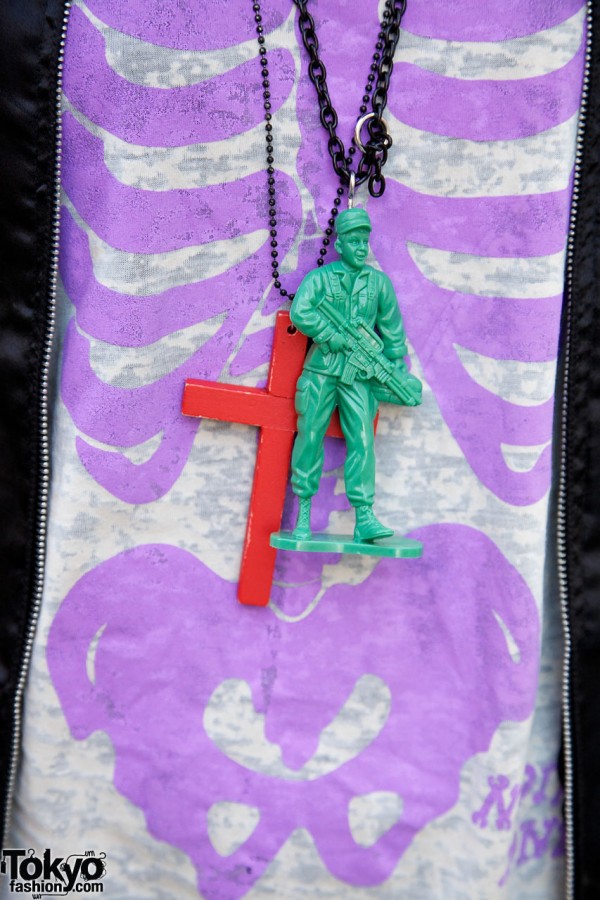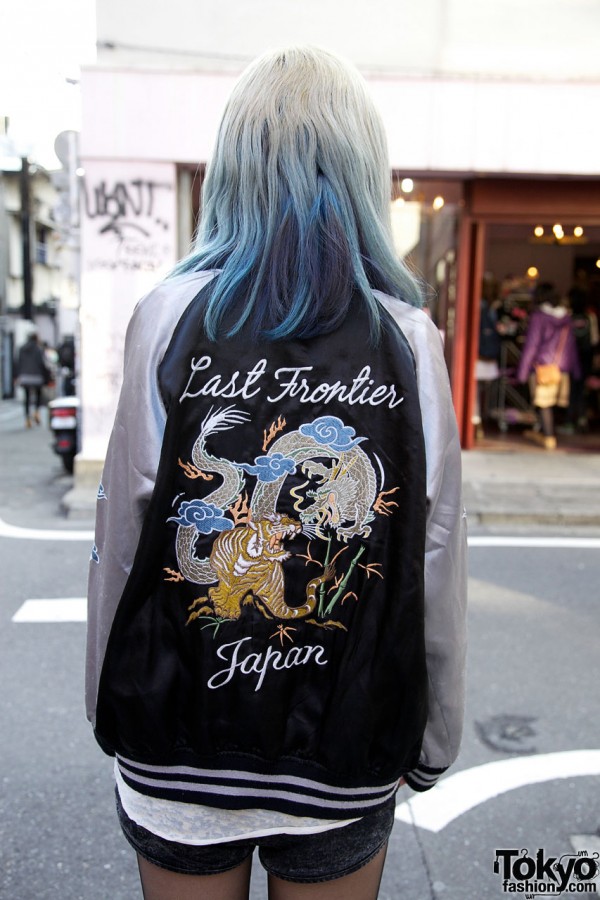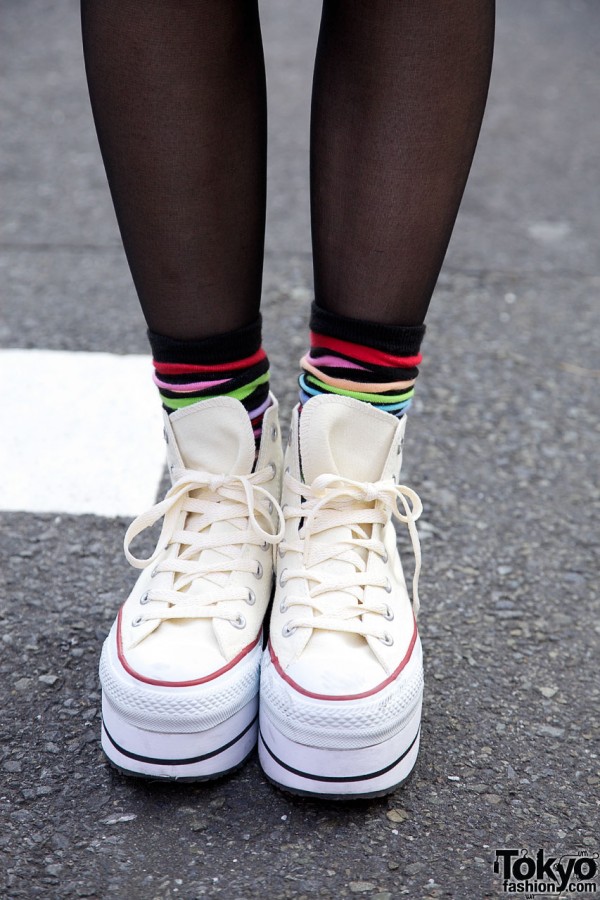 Click on any photo to enlarge it.