Nile Perch Girl vs. Monomania Guy
This friendly Japanese couple, both students, was photographed in Harajuku. The cute girl on the right is Kaoru. On top she's wearing a long soft pink hoodie and black long-sleeved shirt from Nile Perch and Milk. Her skull leggings are from ManiaQ. Her pink sneakers and handbag (with an attached stuffed rabbit) are resale. Her accessories include a Swatch watch and a Vivienne Westwood studded bracelet.
Kaoru's favorite store is Nile Perch, a popular fairy kei store in Harajuku. She also likes the Monomania brand. Her favorite music is Fall Out Boy and Tommy February.
The guy on the left with glasses is Mikuto. He's wearing a long graphic t-shirt and black shorts from Monomania, which is he says is favorite brand. He's also wearing a black sweatshirt and bright pink headphones. He has cool silver hightops from Vans and black dotted leggings.
Mikuto's favorite music is Ginnan Boyz and Going Steady.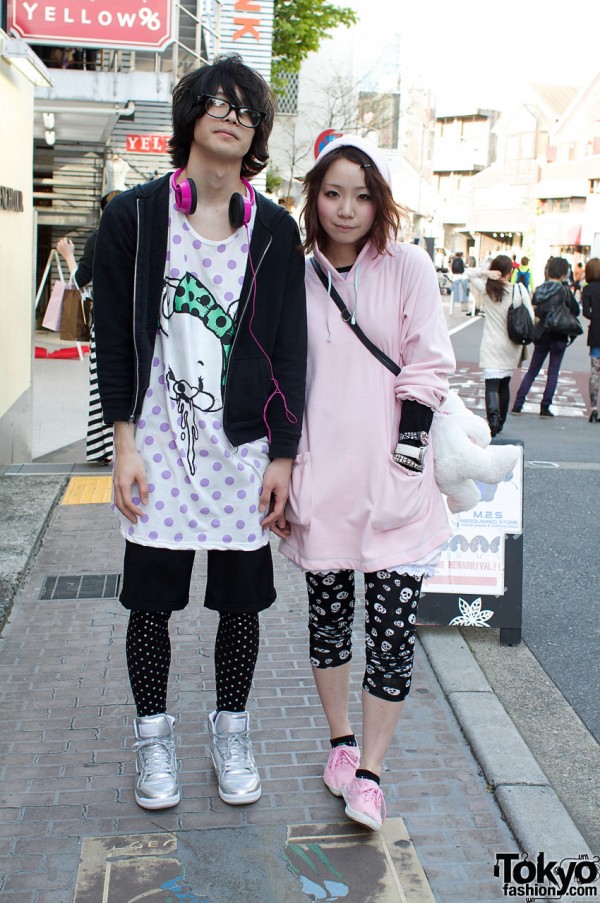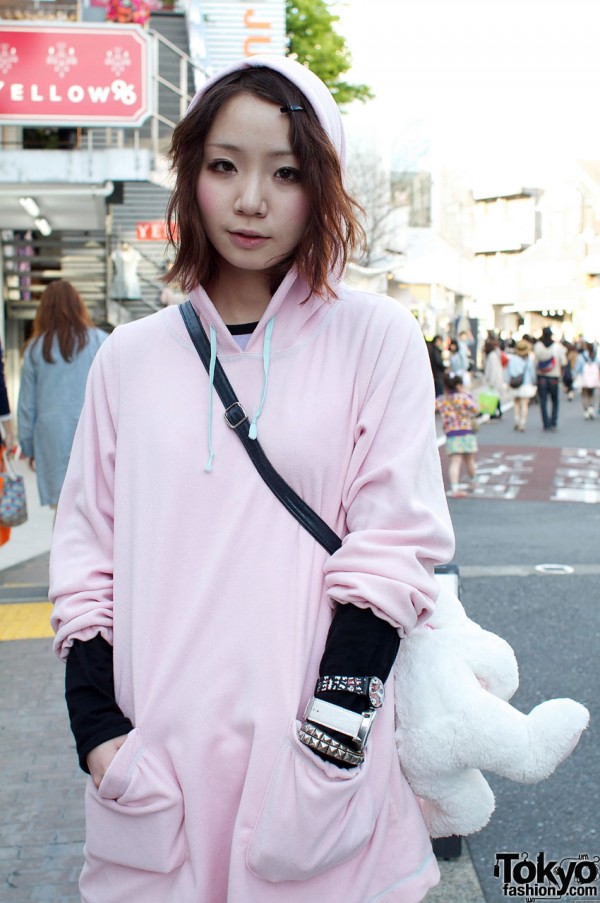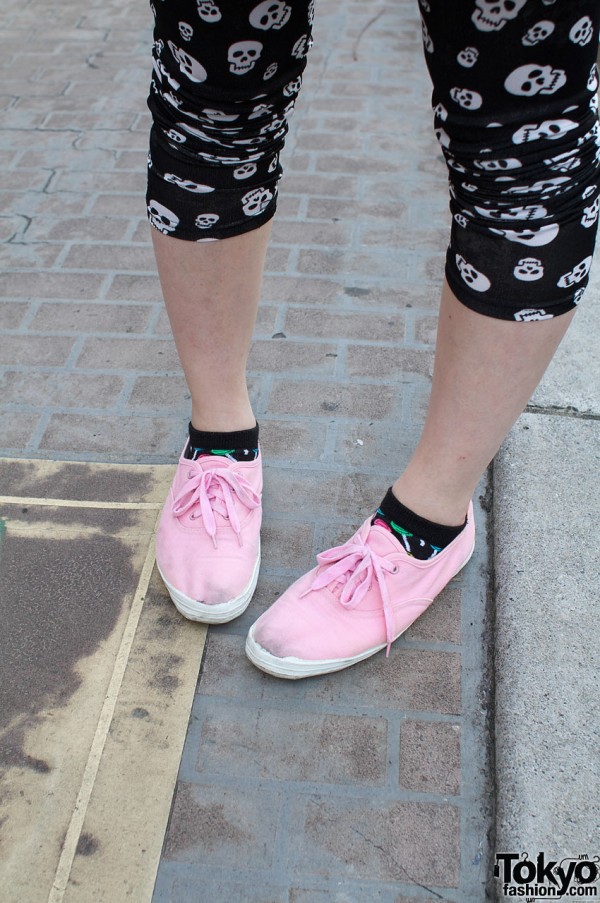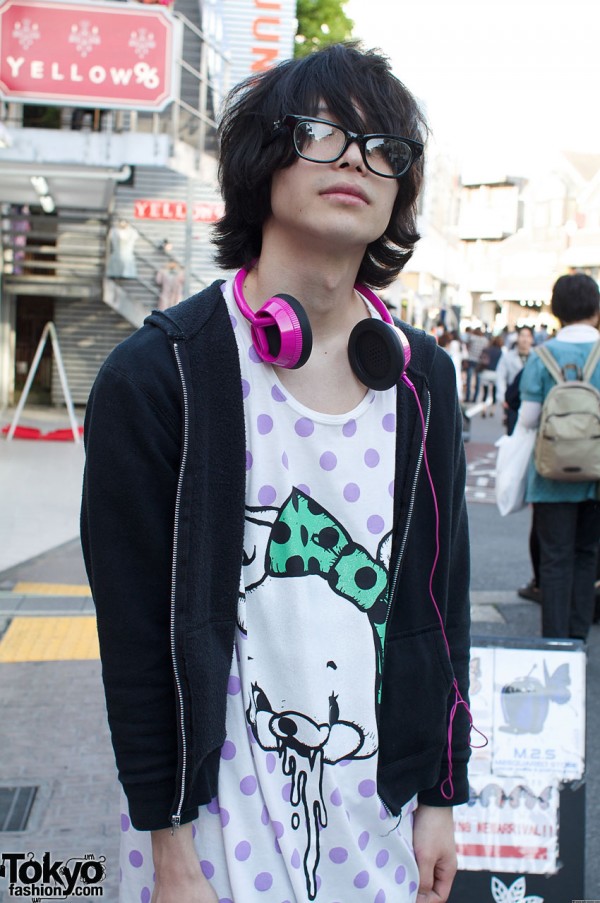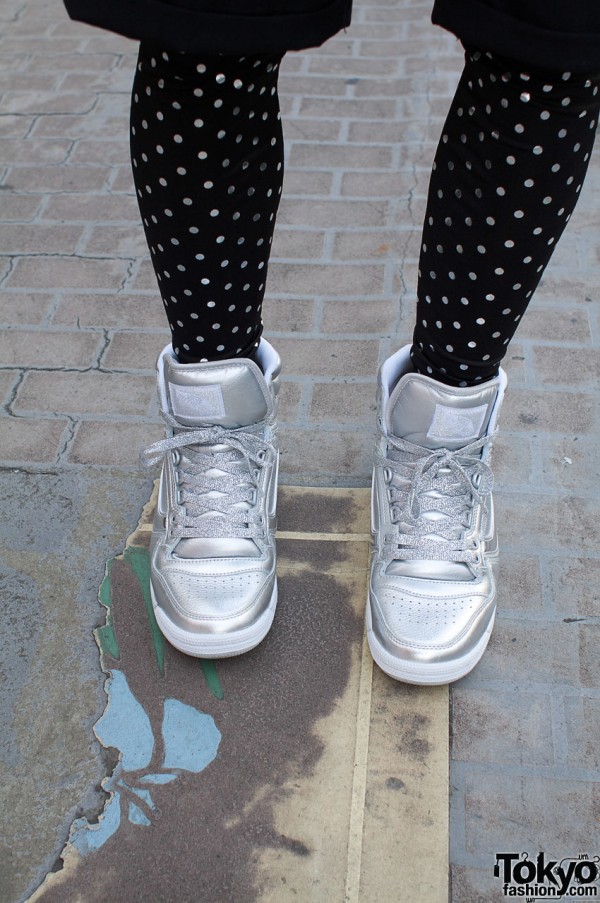 Click any photo to enlarge it.