Oversized Cardigan & Pretty Red Hair in Harajuku
This Japanese girl with long red hair in ringlets told us that she is 20 years old and currently a student. She said that she loves used/resale clothing. Her oversized cardigan sweater is from the Japanese clothing shop Santa Monica and her long skirt came from Kinji. She's also wearing a white fur hat, white backpack, and black sneakers with black stockings.
When we asked her about music, she said she likes Yuki and Ringo (she didn't specify which "Ringo", but we're betting on Shiina Ringo).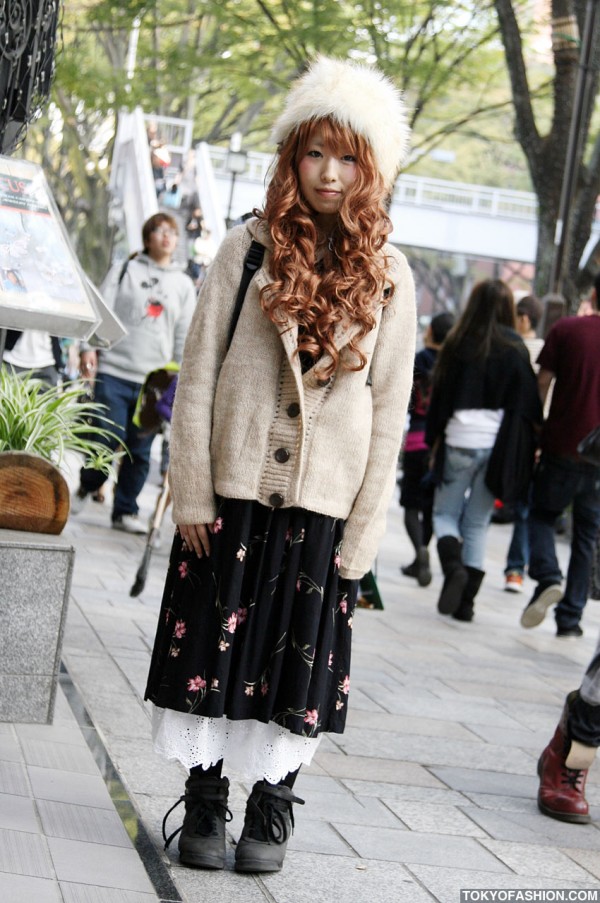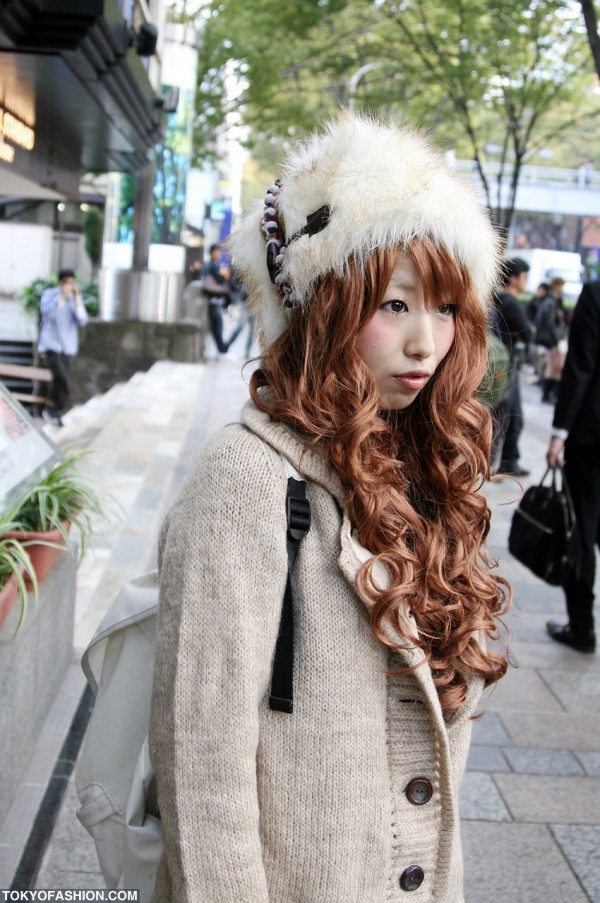 Click either photo to enlarge it.