Pac-Man T-shirts Project at UT Harajuku
UT Harajuku has launched a special artist collaboration project to celebrate the 30th anniversary of the legendary Japanese video game Pac-Man. The special project brings together Uniqlo, Namco/Bandai, and six Japanese and international artists and designers to create limited edition t-shirts for Pac-Man's birthday.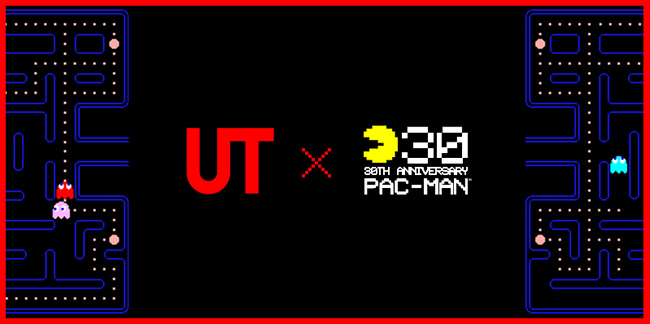 The front of the UT shop on Meiji Dori in Harajuku has been decorated with cool Pac-Man artwork to announce the arrival of the limited edition t-shirts for sale inside.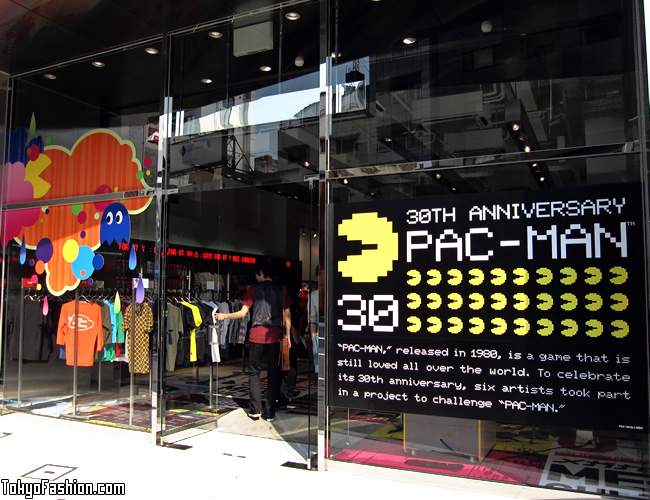 The Pac-Man t-shirts in this collaboration project were created by six different artists – Kohei Nawa, Naoki Ishikawa, and Kentaro Kobuke from Japan, Dzine (aka Carlos Rolon) from Chicago, Brian Alfred from NYC, and Peter Saville from London.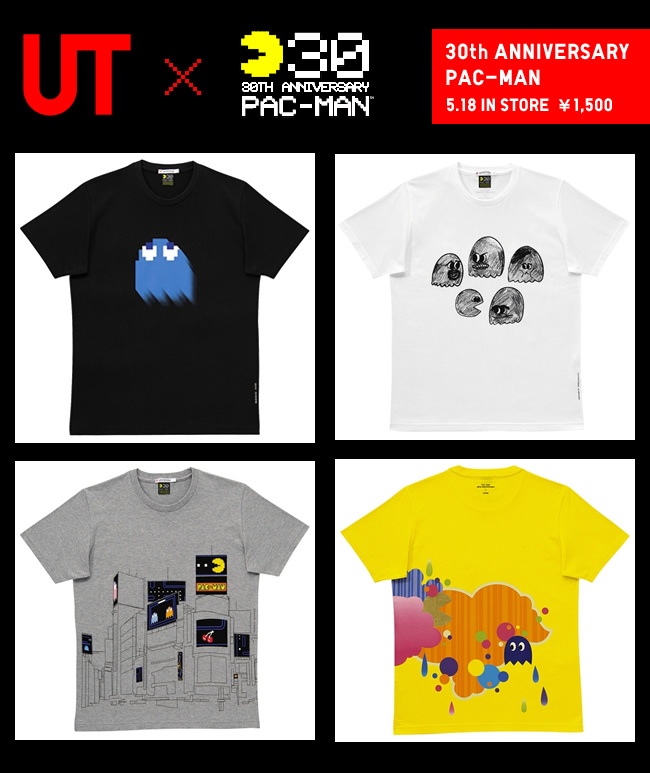 Each of the t-shirts in the Pac-Man 30th anniversary collection are priced at 1500 yen (about US$17) – a very reasonable price by Japanese standards, especially considering the caliber of the artists who worked on this collection.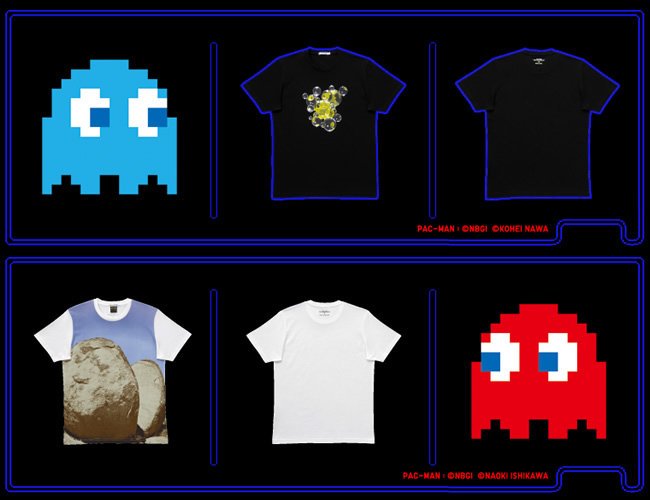 If you want to check out all of the shirts in the collection, you can click on over to the UT official website, or just stop into the UT Harajuku shop the next time you're in the area. Here is a link to a map to UT Harajuku in case you need it.