Phenomenon x Roc Star x Ambush in Harajuku
This 21-year-old Japanese guy was photographed in Harajuku. Look closely at these pictures, because he's wearing a Who's Who of Japanese streetwear brands: a leather biker jacket, t-shirt, fedora hat, sunglasses, torn jeans, and boots – along with plenty of jewelry. His tops & necklace are by Phenomenon, pants by Roc Star, rings by Ambush (Verbal) & Giza (Mademoiselle Yulia), a Tendence watch, and Dr. Martens style boots. He told us that his favorite shops in Tokyo are Phenomenon and Yes. (Yes is the Harajuku shop run by the Japanese streetwear brand Revolver.) His favorite band is Rip Slyme.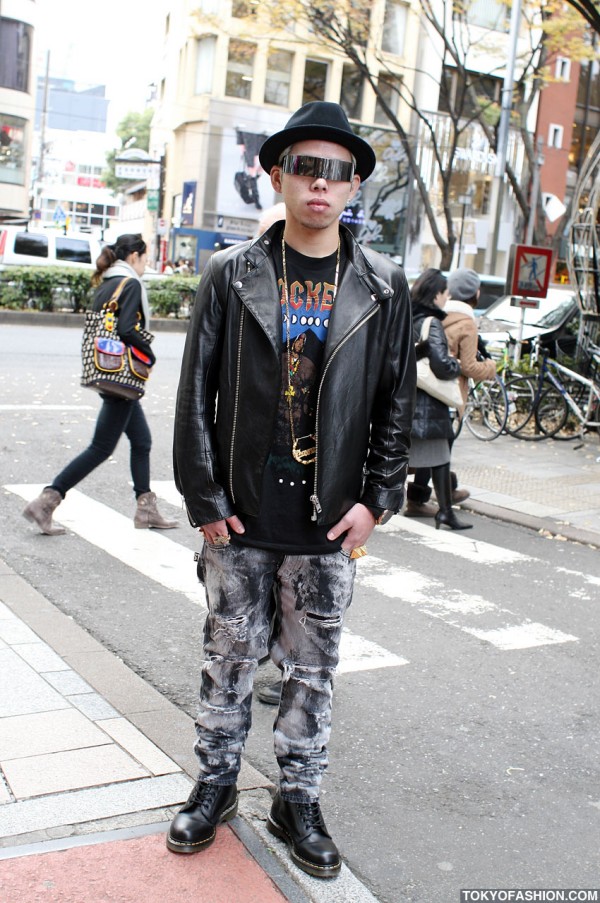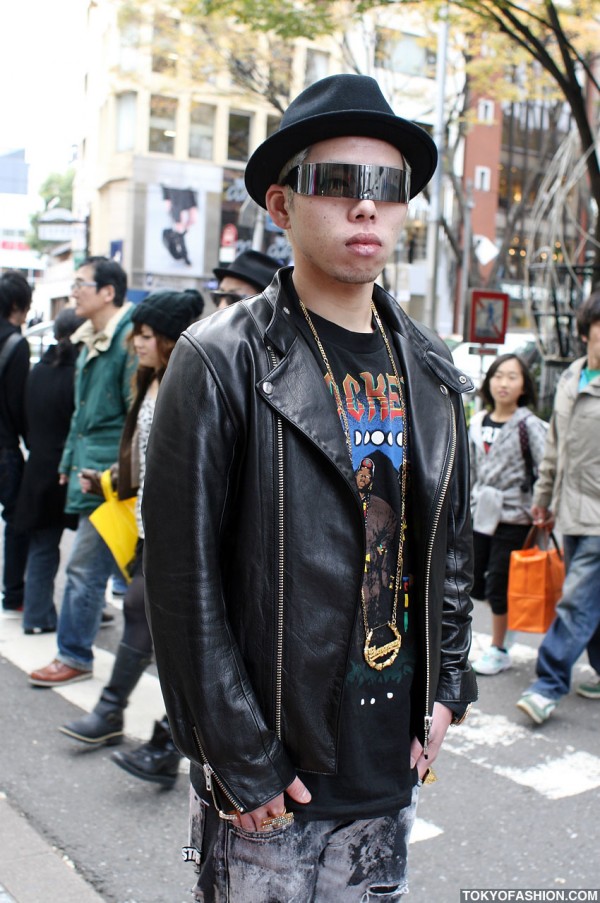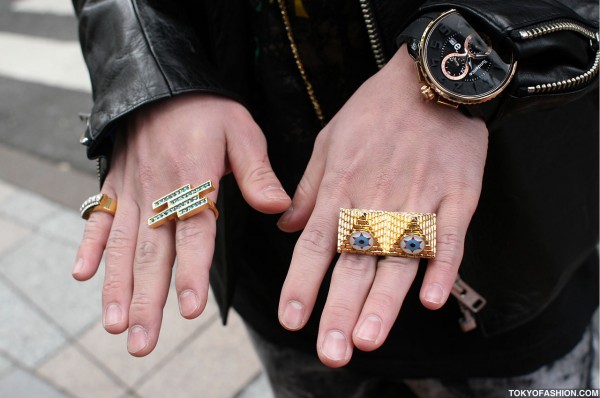 Click any picture to enlarge it.