Pigtails, Happy Face & Teddy Bear
We photographed this friendly Japanese girl with pigtails and a happy face purse in Harajuku. She's wearing a short flower-print romper from WC by Chinatsu Wakatsuki (her favorite fashion brand) with a blue denim shirt and red and white letterman-style jacket. Her black tights match her black suede and fur boots.
Her accessories include a red knit cap, large glasses and a Vivienne Westwood ring. Her animal-print backpack is decorated with a stuffed bear. We asked about her favorite musician and the answer was the J-Pop singer Aiko.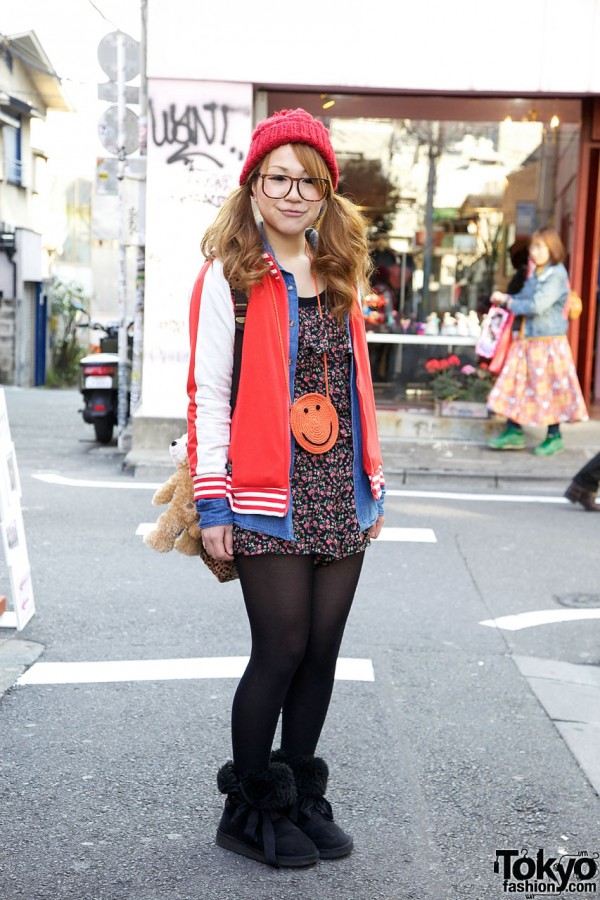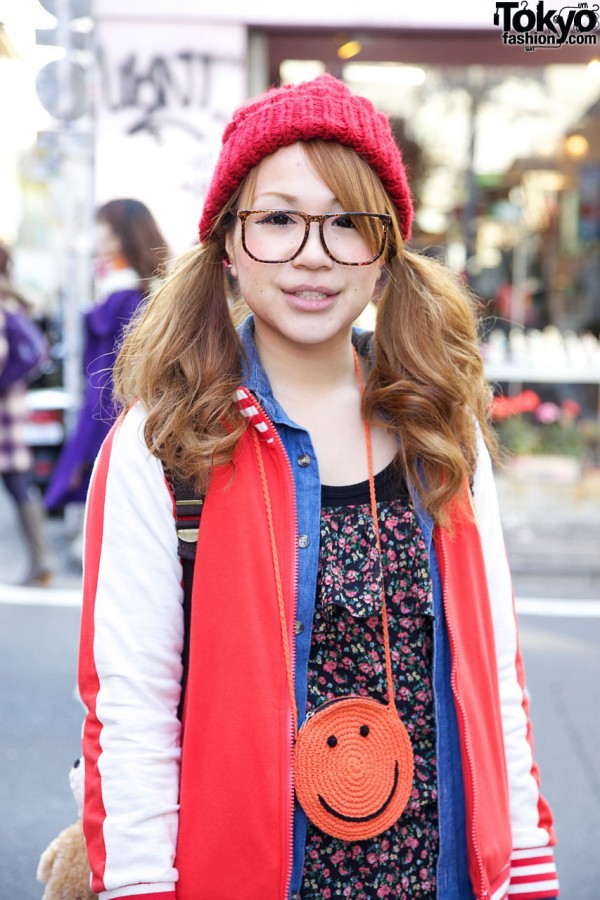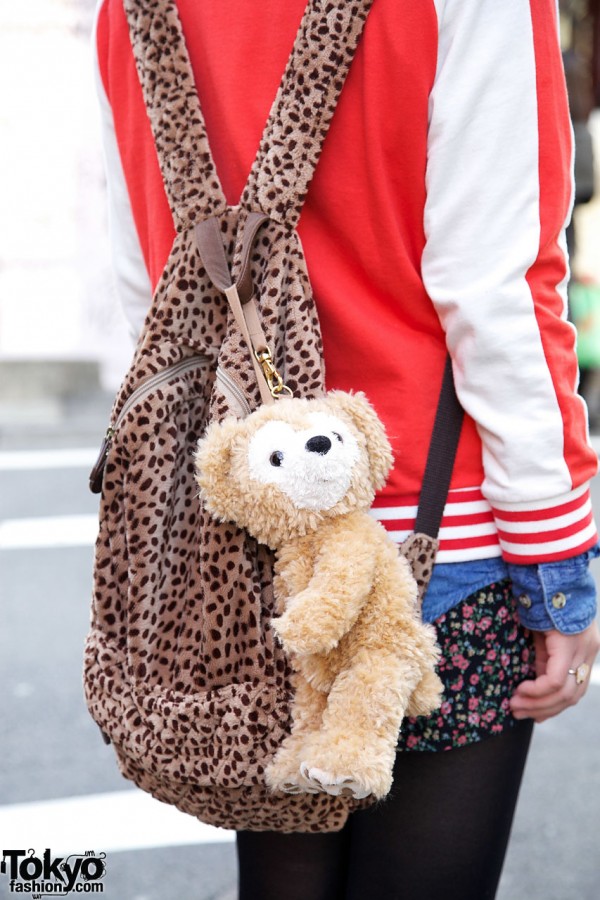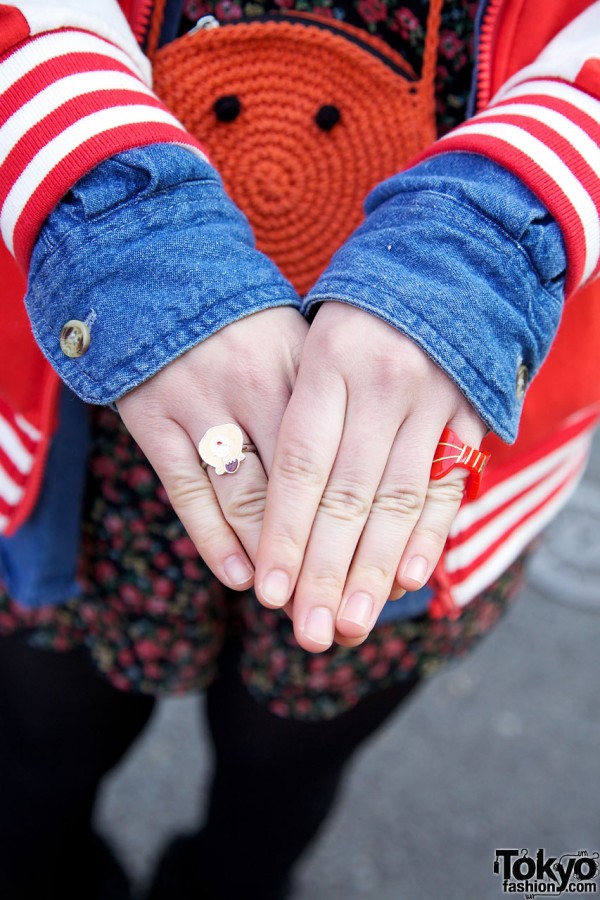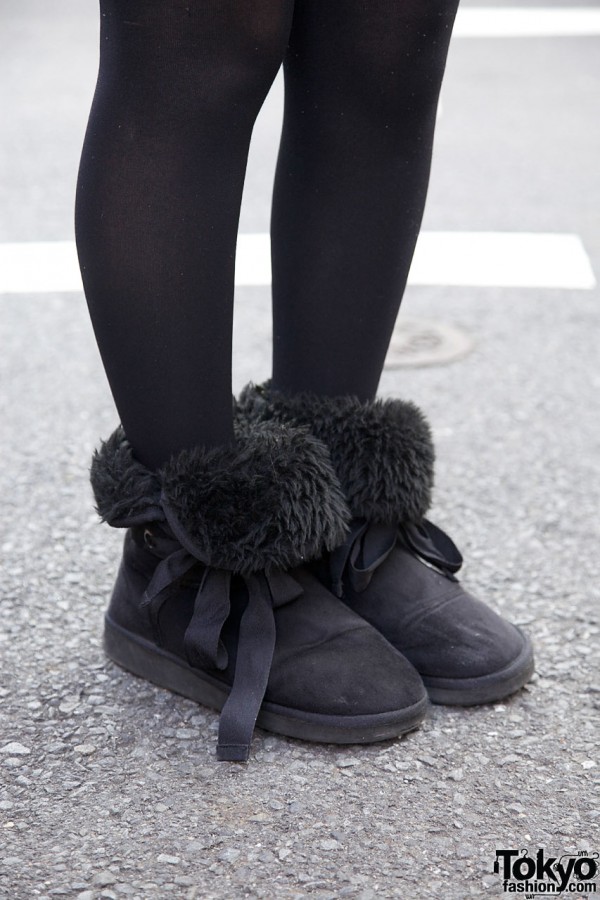 Click on any photo to enlarge it.