Pink Algonquins Outfit at LaForet
Just another quick Tokyo fashion shop window picture for your enjoyment.
This picture was taken in late November of one of the window displays at LaForet Harajuku. The Japanese brand featured in the photo is Algonquins and they have a shop on floor B1F at LaForet.
Algonquins outfit on display at LaForet: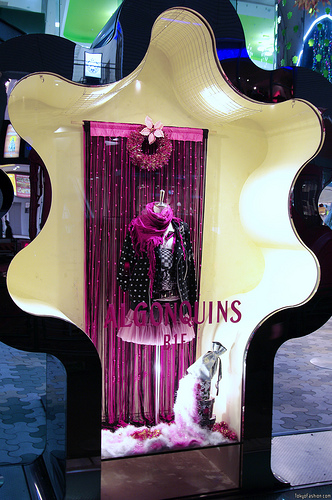 The outfit and the display are a bit on the pink side – pink skirt, pink scarf, pink holiday wreath, pink background, and pink furry stuff on the bottom. But, the jacket / hoodie and the shirt and belt are black and white to give it a little balance.
More Tokyo clothing shop window pictures coming soon.