Pink Alice in Wonderland Dress
This stylish Japanese girl was photographed by one of our new photographers on the street in Harajuku. Her hair and makeup is too cute, as is her fashion. She's wearing a black cardigan sweater over a pink Alice in Wonderland print dress. If you look at the detail photo of the dress, it's covered in a patter of hearts, spades, diamonds, and clubs. At the bottom of the dress are the characters from Alice in Wonderland in black silhouette. She is also wearing black leggings and white Doc Martens with a black pattern on them. Her bag is big and pink.
Update: By request, we looked up the maker of the Alice in Wonderland dress and it appears to be a Halloween 2008 release by Disney which was sold at the Tokyo Disney resorts. There was also a skirt with the same pattern.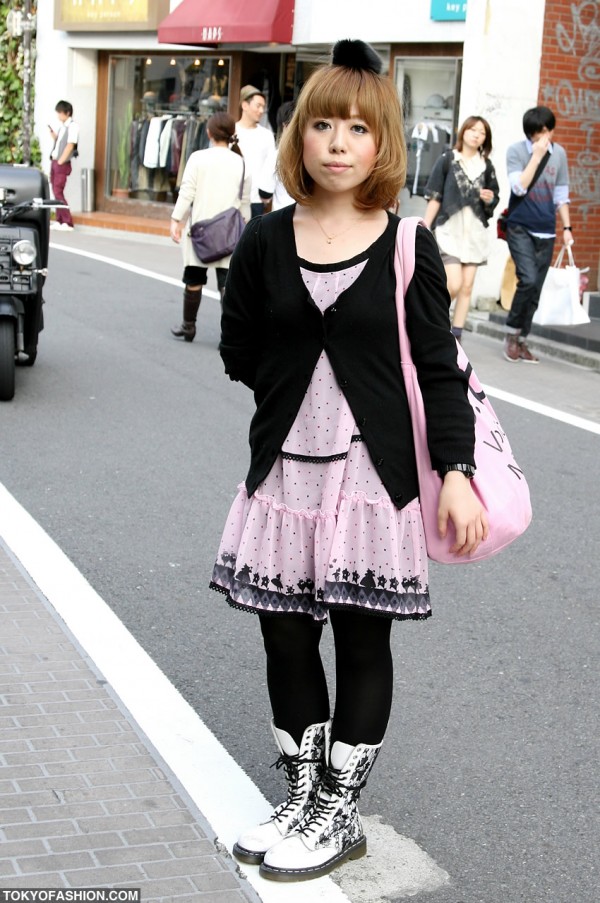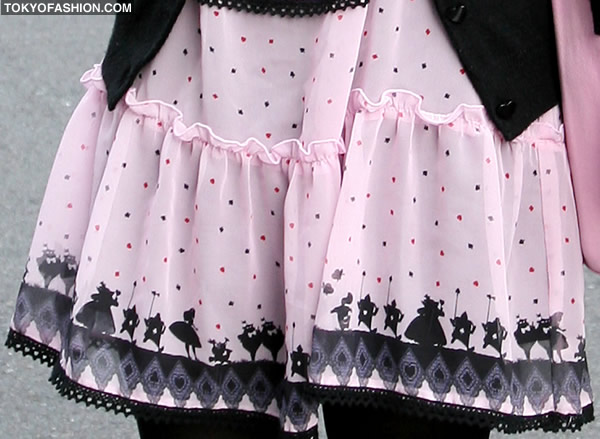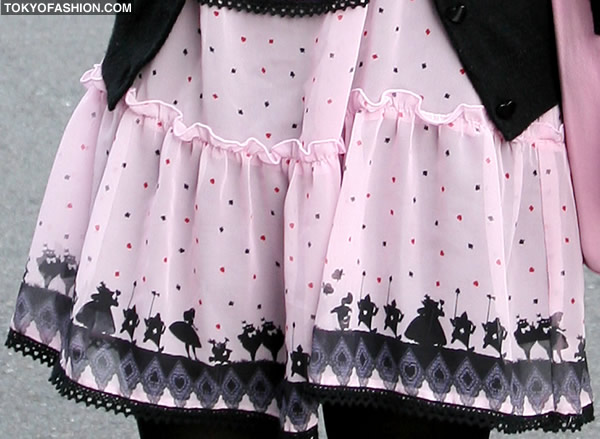 Click the top photo to see it larger.