Pink Dog Jacket & Nincompoop Capacity Shoes
This is Baka, a shy 17-year-old high school student we met in Harajuku. His outfit is from the Dog resale shop and consists of black-and-white leggings, a long zippered top and a short pink zippered jacket. His pink buckled shoes are from Nincompoop Capacity.
Baka's accessories from Zaorick include a silver frog thumb ring, a two-finger phantasmagorical plastic ring and an eyeball-embellished green plastic broach. He's carrying a hand-painted shoulder bag on a silver chain.
When we asked Baka about his favorite brands and shops the answer was Otoe and Dog. His favorite type of music is metal.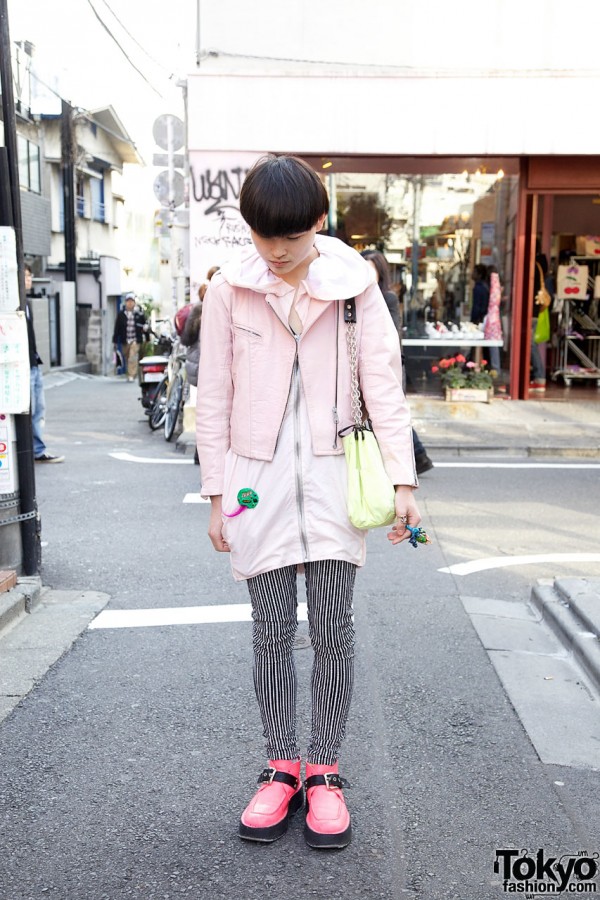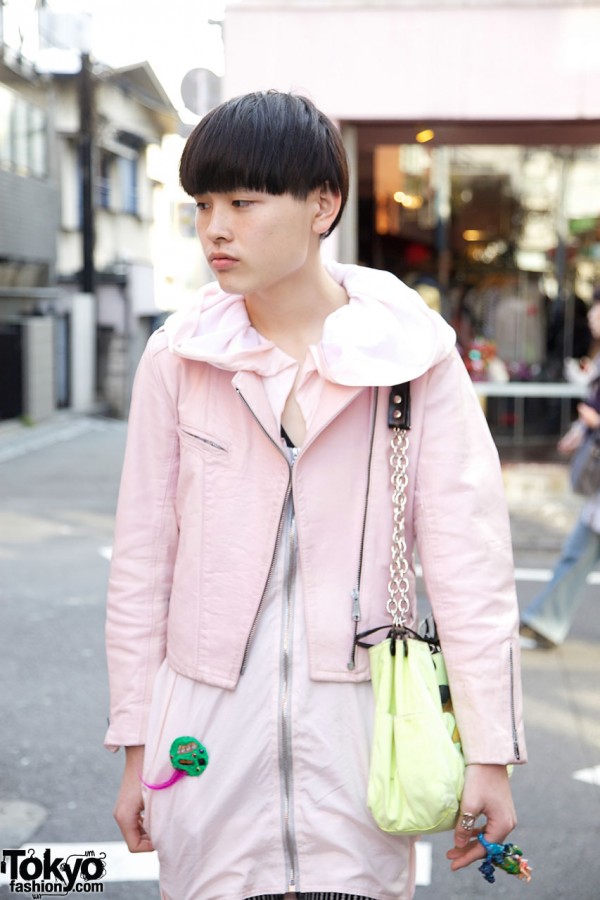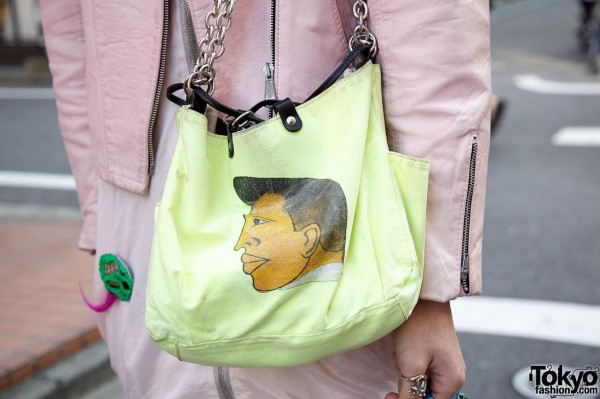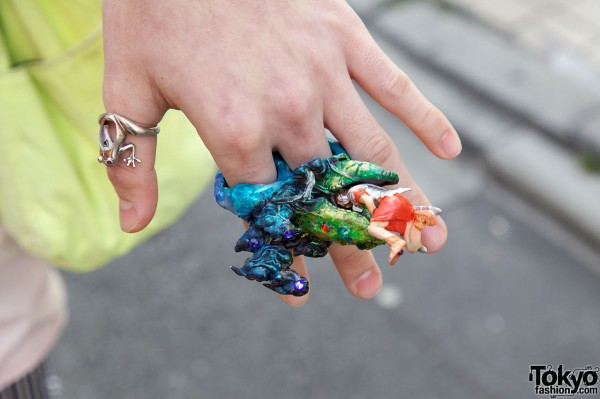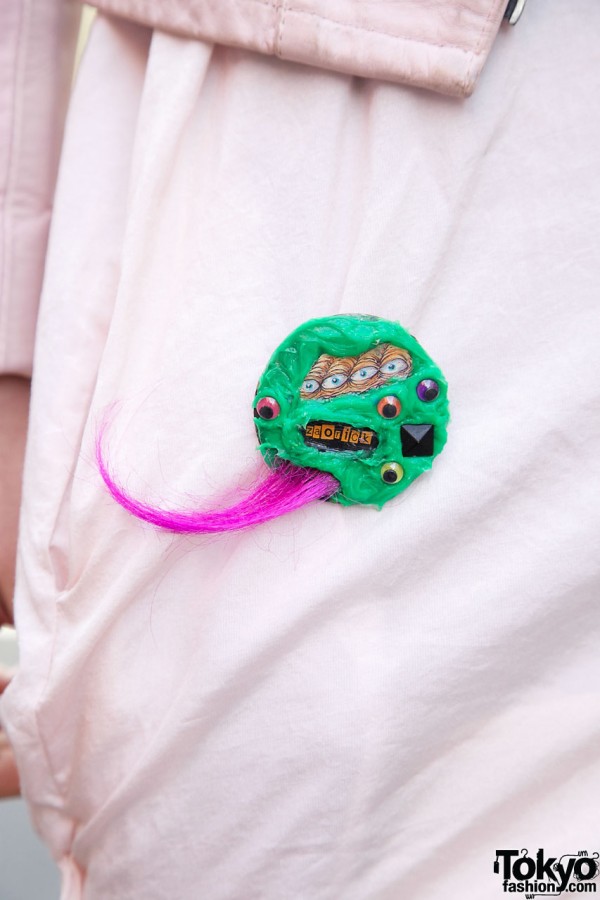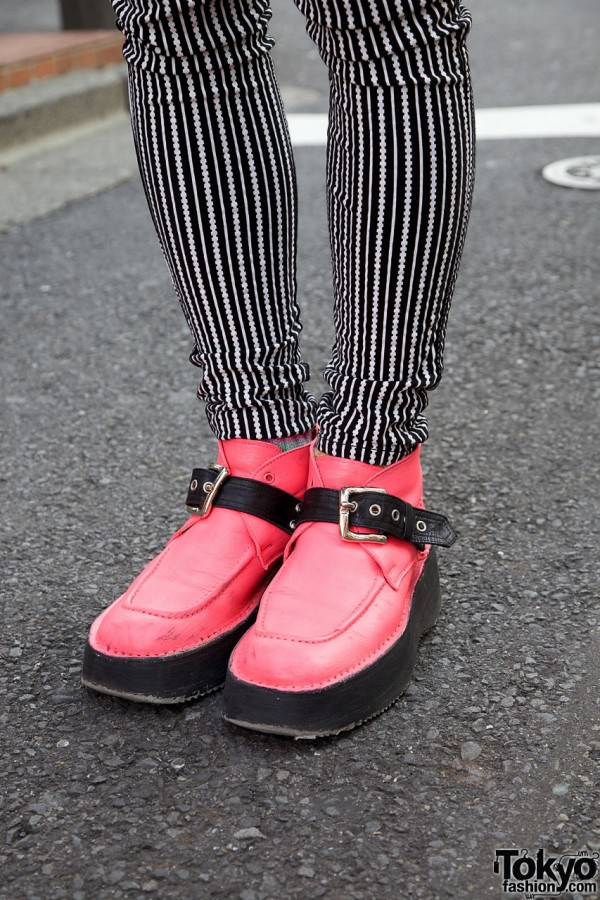 Click on any photo to enlarge it.