Pink Hair & Green Hair in Harajuku
These three friendly people posed for us at the intersection of Takeshita Dori and Meiji Dori in Harajuku. They definitely had a Japanese punk fashion vibe going on – at the least, the two on the left did. The guy has pink hair, patterned pants, and black leather boots. The girl with green hair is wearing white short shorts, striped tights, and leather boots. The guy has a spiderweb belt buckle and the middle girl has a black cat belt buckle. If you look around, you'll also notice spiked wristbands, a bullet necklace, finger tattoos, a hat, and plenty of piercings.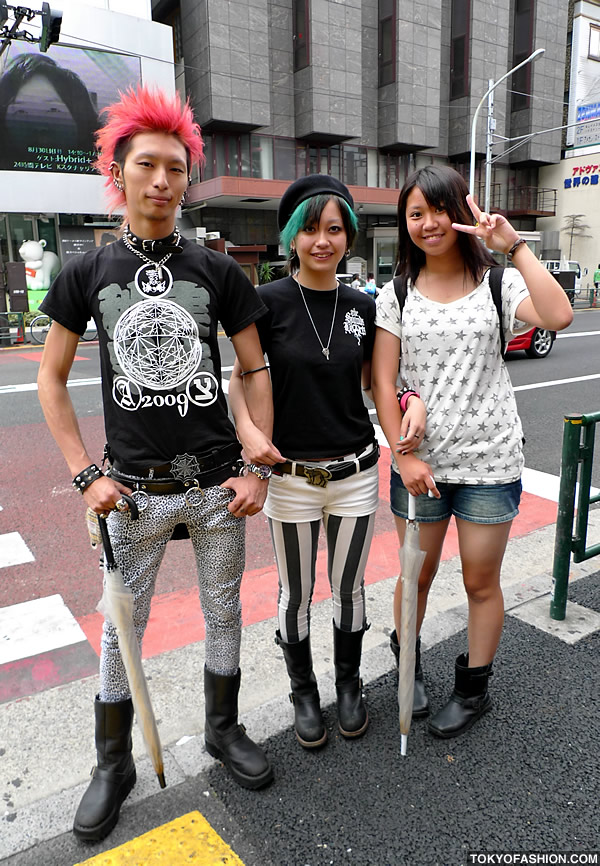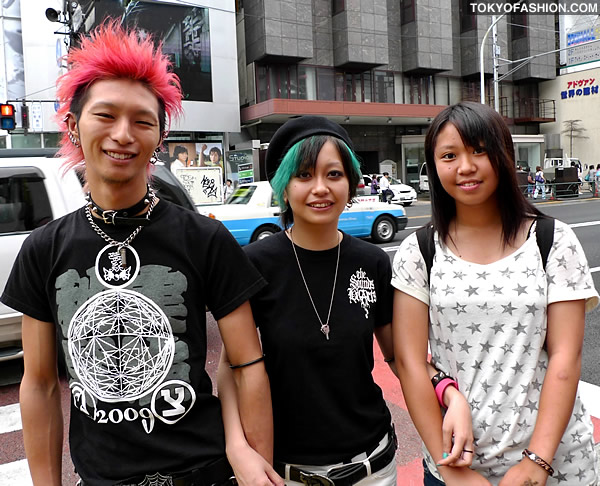 Click the top photo to enlarge it.