Pink-Haired Girl's Short Tiered Skirt, Sleeveless Vest & Swimmer Purse
This cute girl with long pink hair and a big dotted bow is Yui, a 17-year-old student. Her stylish outfit consists of a short tiered chiffon skirt, a sleeveless vest over a dotted camisole and strappy metallic sandals. Accessories include a leather collar with silver chains, a vintage watch necklace and a variety of metal and jeweled bracelets. Her fingers are dressed up with lavender glitter nail polish and small rings. Her vinyl print purse is from Swimmer.
Yui told us her favorite fashion sources are MA*RS, Liz Lisa and TutuHA. Her favorite music genre is visual kei. You can find out more about Yui on her official blog.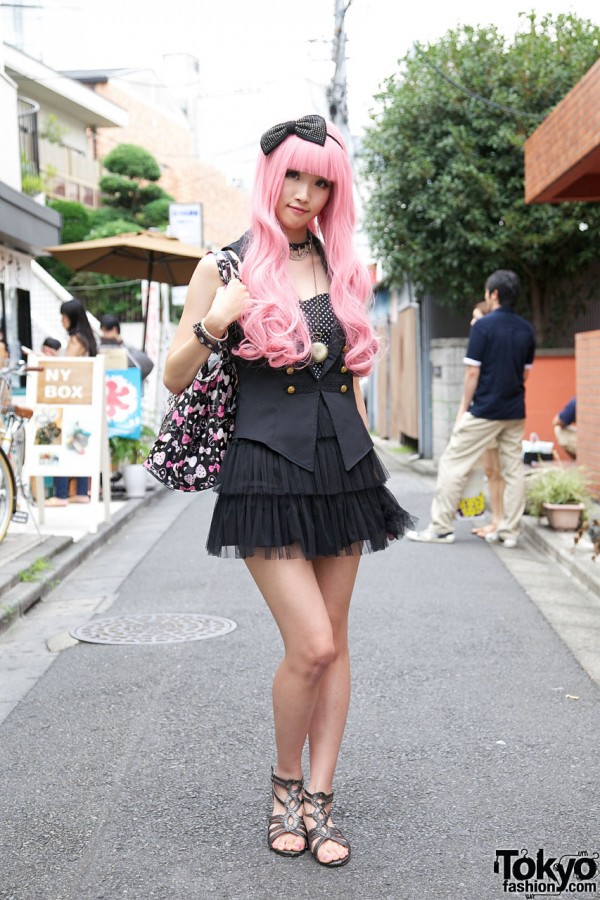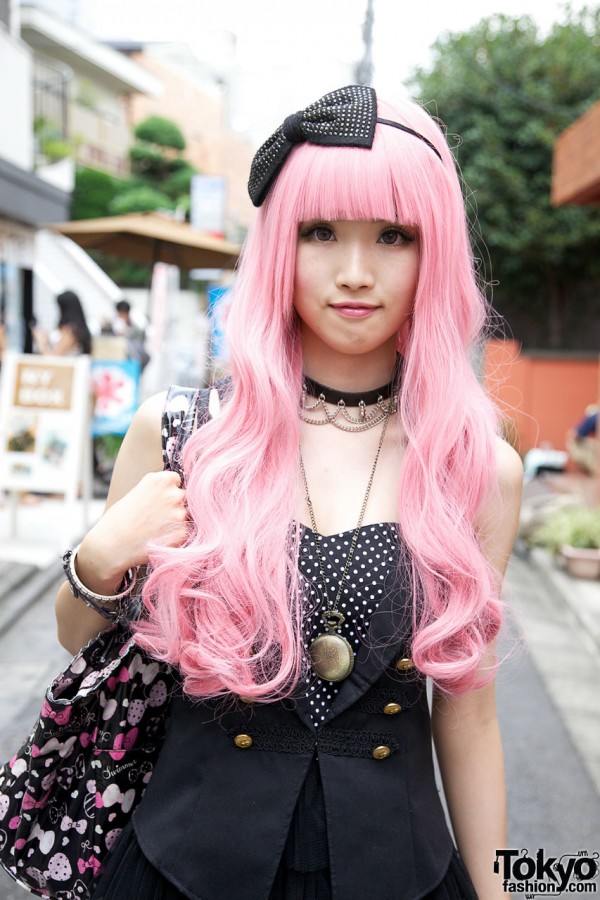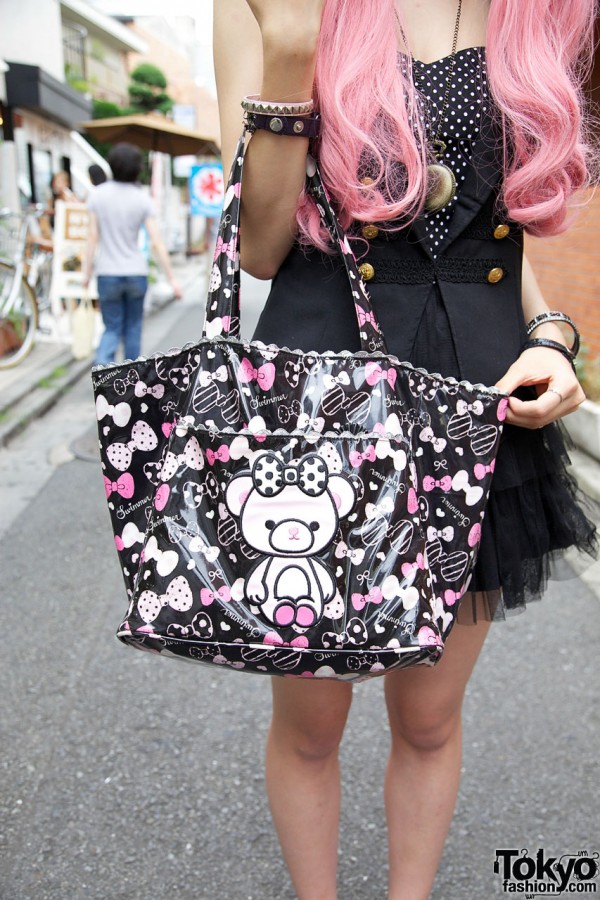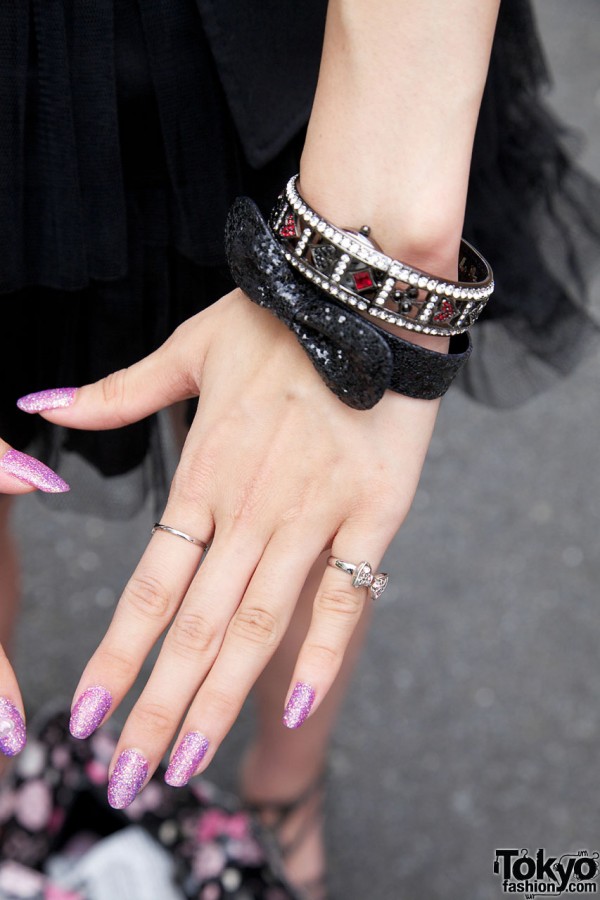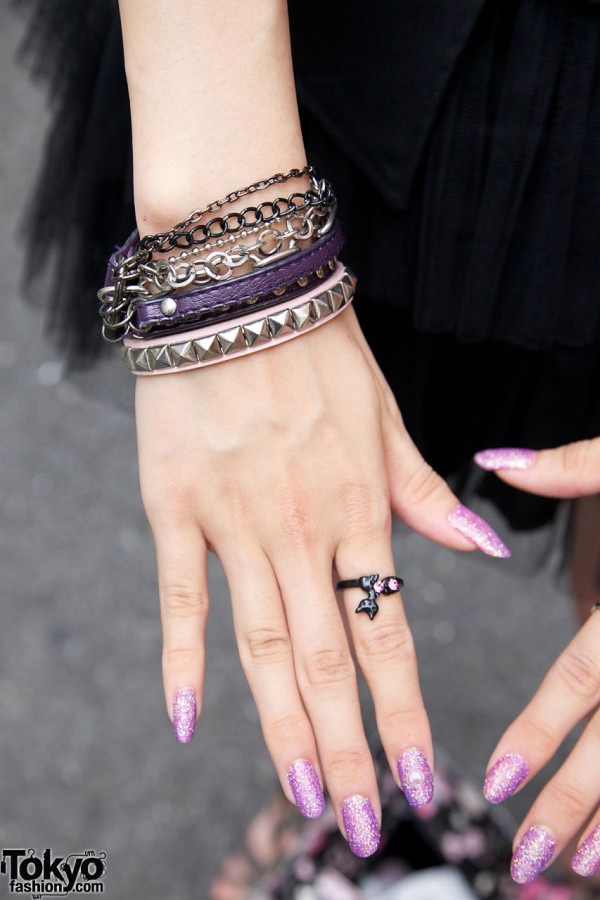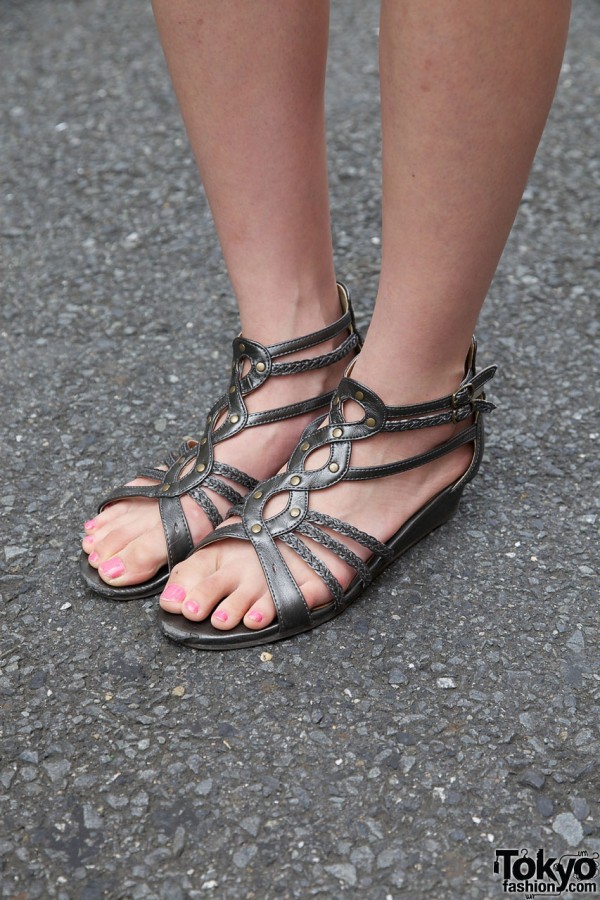 Click on any photo to enlarge it.