Pink Hat, Striped Pants & Marc Jacobs Shoes
This is a member of the Spinns shop staff named Mikki, who's 19-years-old. Her cropped graphic sweatshirt and brightly patterned pants are from resale shops. She's also wearing pink shoes from Marc Jacobs. Her accessories, some of which are from Pylones, include a bright pink plush hat, a fur collar and a single crocodile earring.
Mikki told user her favorite fashion brand is Gerlan Jeans. She likes K-pop music. You can see more pictures of Mikki on her website.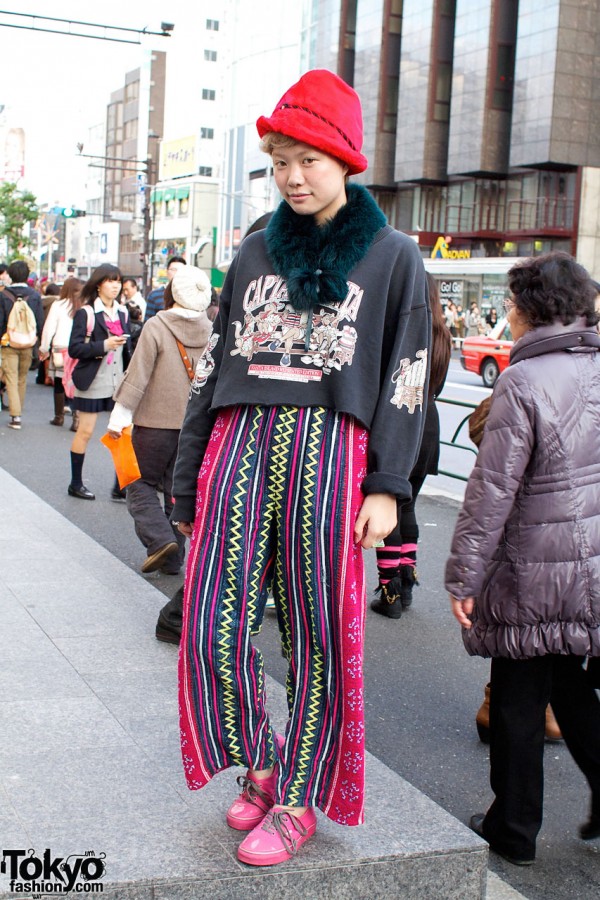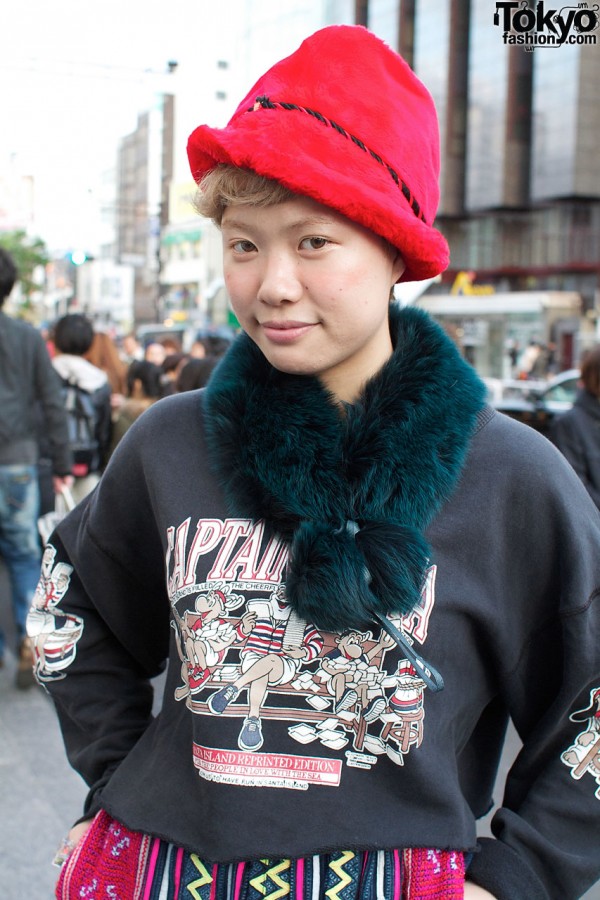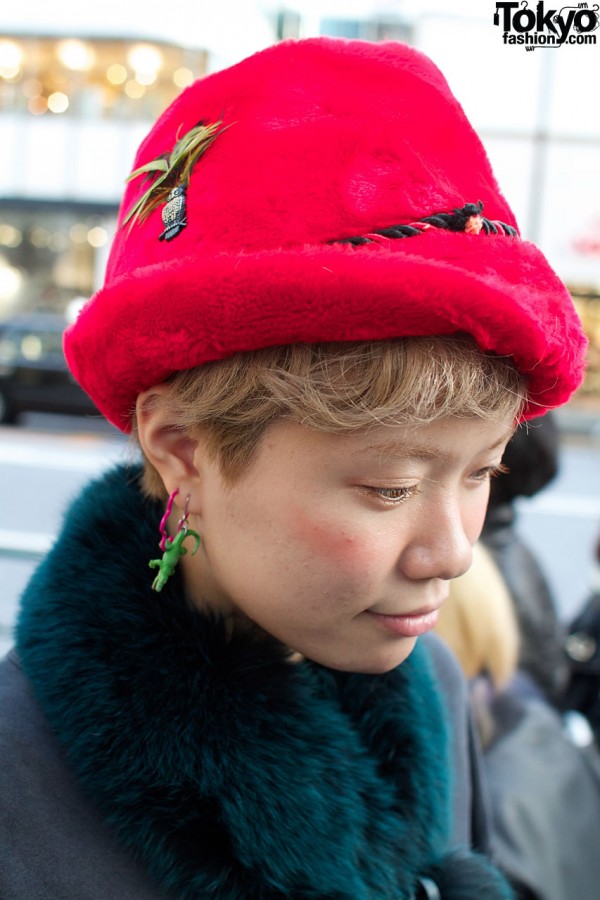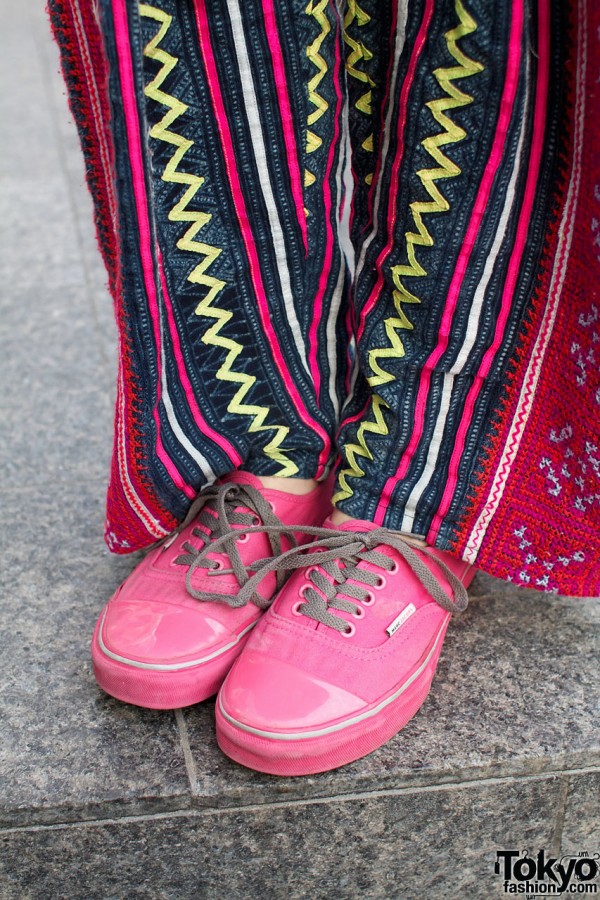 Click on any photo to enlarge it.