Plaid, Polka Dot, Dior & American Apparel in Harajuku
These two 19-year-old Japanese girls were photographed in Harajuku. The girl on the left is wearing a brown jacket over a long white shirt, plaid skirt, red ribbed tights and ugg-style boots. Her accessories include a cap, glasses, and a furry neck warmer. Her friend on the right – the one with the colored hair – is wearing a furry jacket over a knit top over a silver and black dress, polka dot leggings, leg warmers, and Dr. Martens boots. She said that part of her outfit came from Dior and part from American Apparel. Her favorite shops/brands are G2?, American Apparel, and Spank, and her favorite band is Cobra Starship.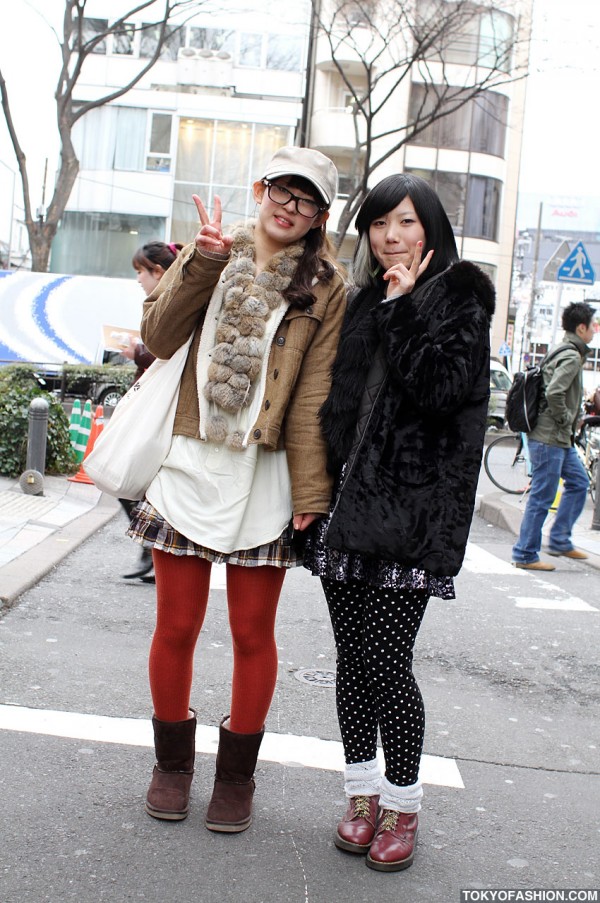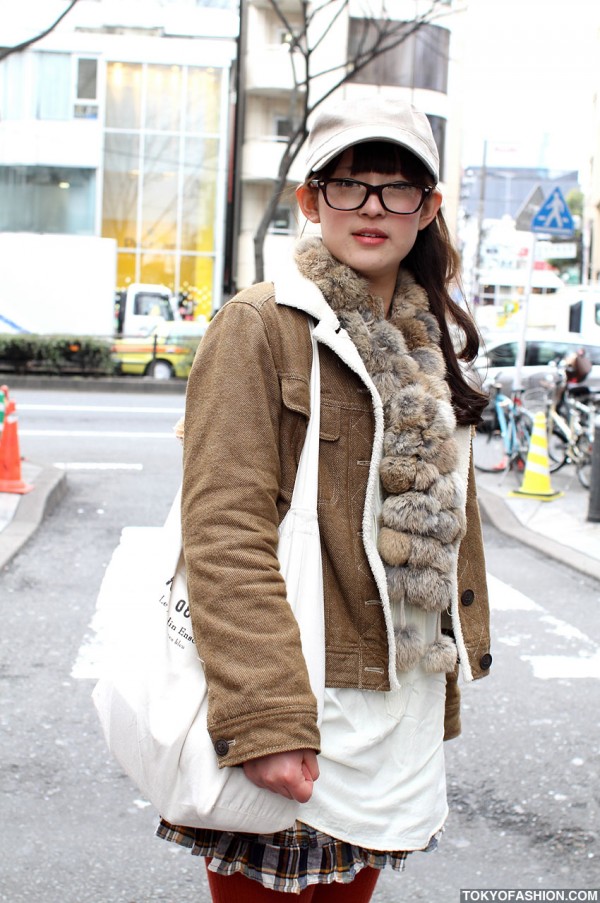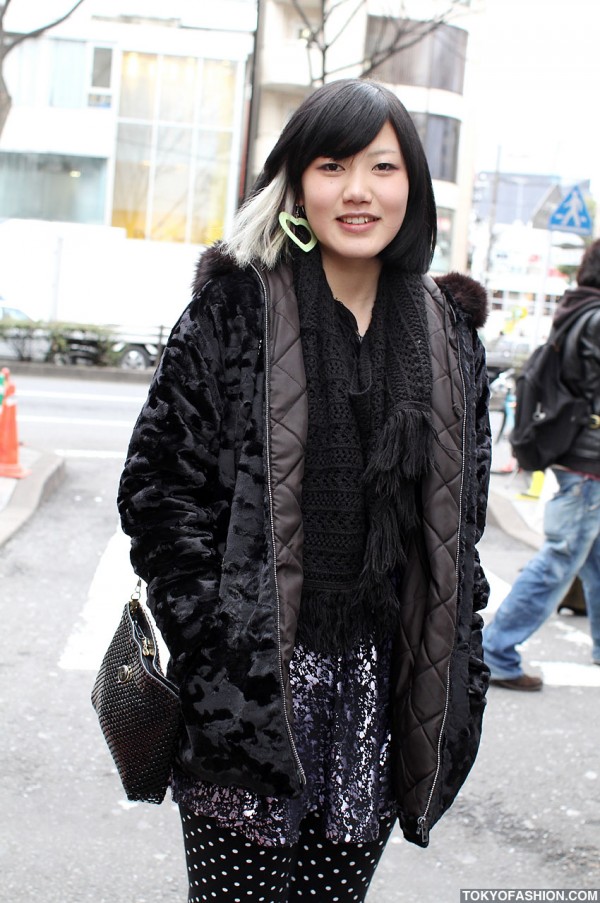 Click any of the photos to enlarge them.