Plaid Suits With Cropped Pants in Harajuku
These two fun guys were photographed on Omotesando Dori in Harajuku. They are wearing matching yellow & blue plaid suits with cropped pants. The guy in the blue is also wearing a cap and Converse Chuck Taylor low tops. The guy in yellow is wearing Nike sneakers and carrying a Louis Vuitton bag with a huge fur thing (animal tail?) attached to it.
The shopping bag the guy in yellow carries is from the Japanese brand Nemeth by Christopher Nemeth. We don't know for sure, but it's our guess that the plaid suits these guys are wearing are probably by Christopher Nemeth. Nemeth loves plaid – and the piping on the jackets and pants looks like the designer's style.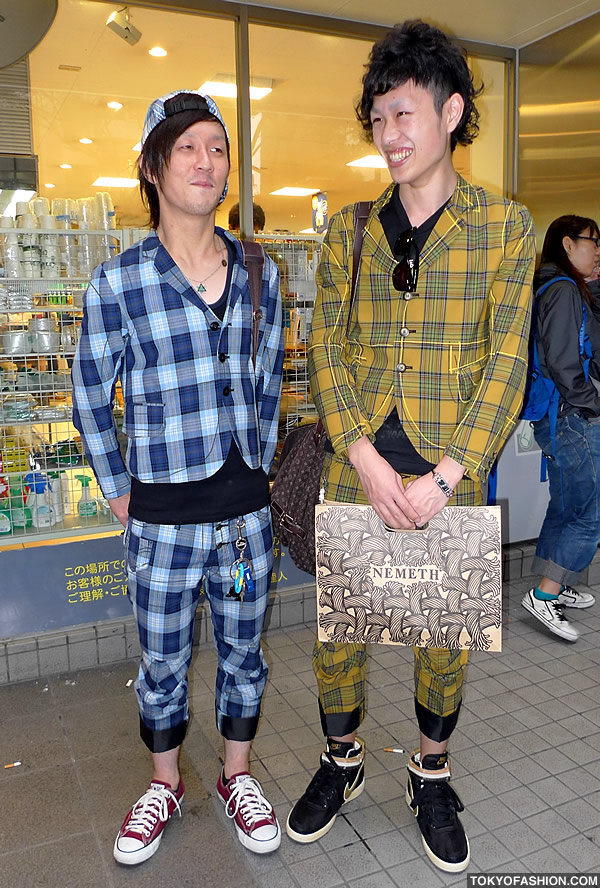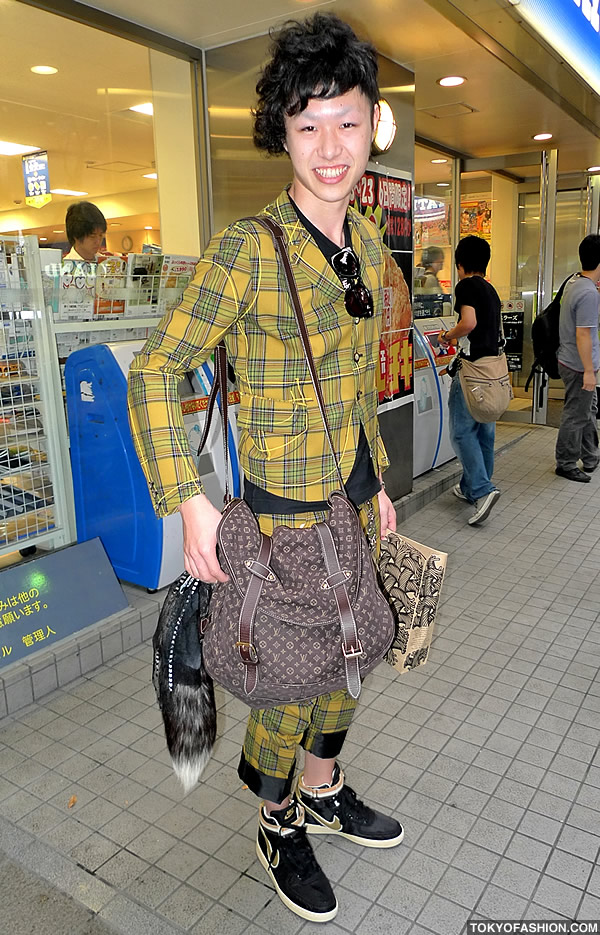 Click either photo to see a larger version.