Play Heart x Comme des Garcons, Alexander Wang & Chanel
This cute girl is a 21-year-old student that we photographed in Shinjuku. She's wearing a Comme des Garcons "Play Heart" t-shirt with a bright high-waisted skirt from Zara. She's also wearing black tights and a pair of unique pointed-toe buckled boots from Alexander Wang. Her puffy vinyl purse is from Chanel. Finally, her graphic jacket gives her outfit a sophisticated vibe.
When we asked about her favorite fashion brands and shops the answer was K3 and Opening Ceremony. Her favorite musician is Lady Gaga.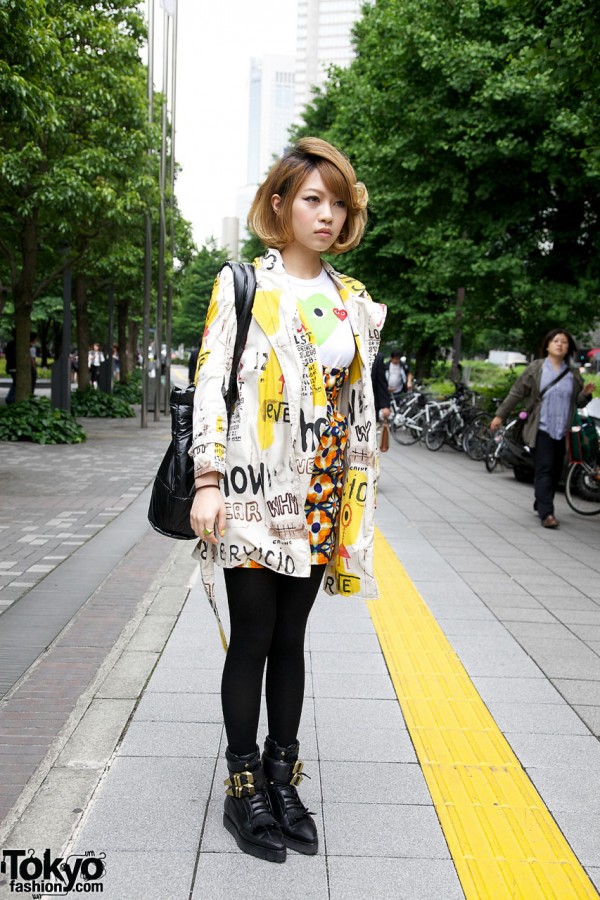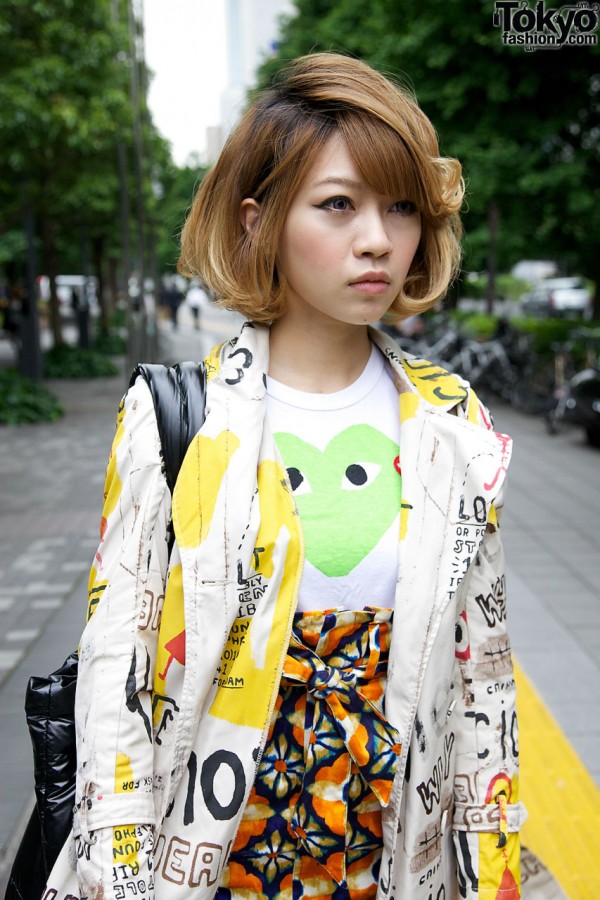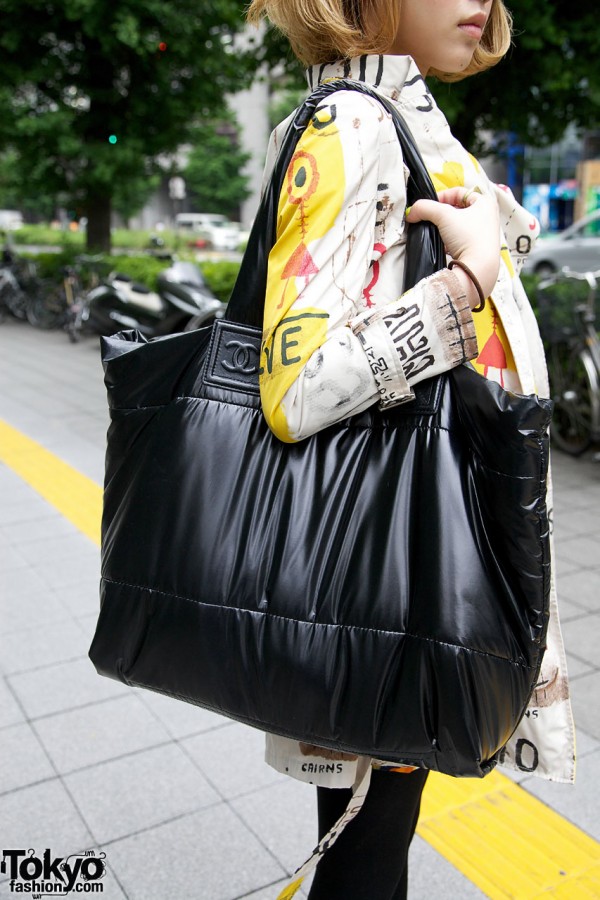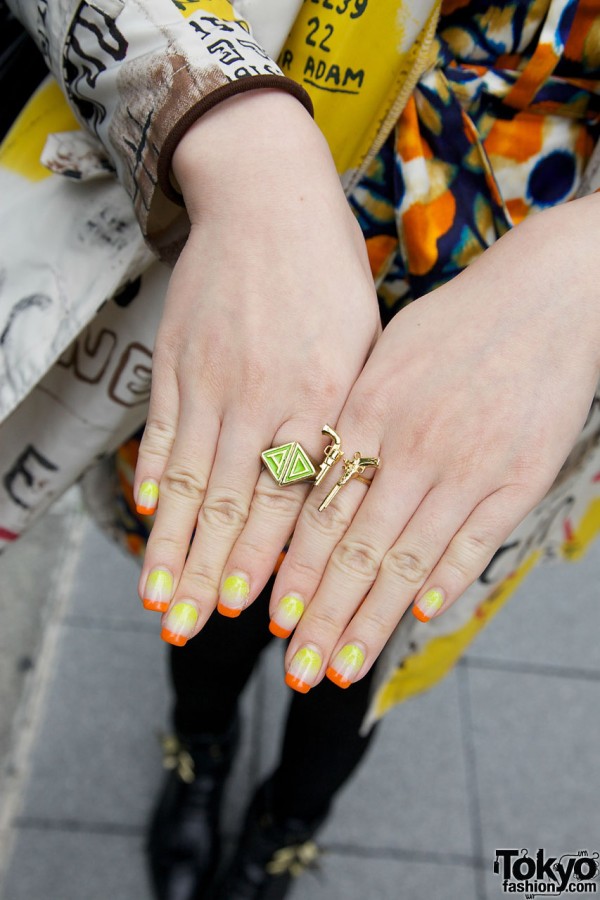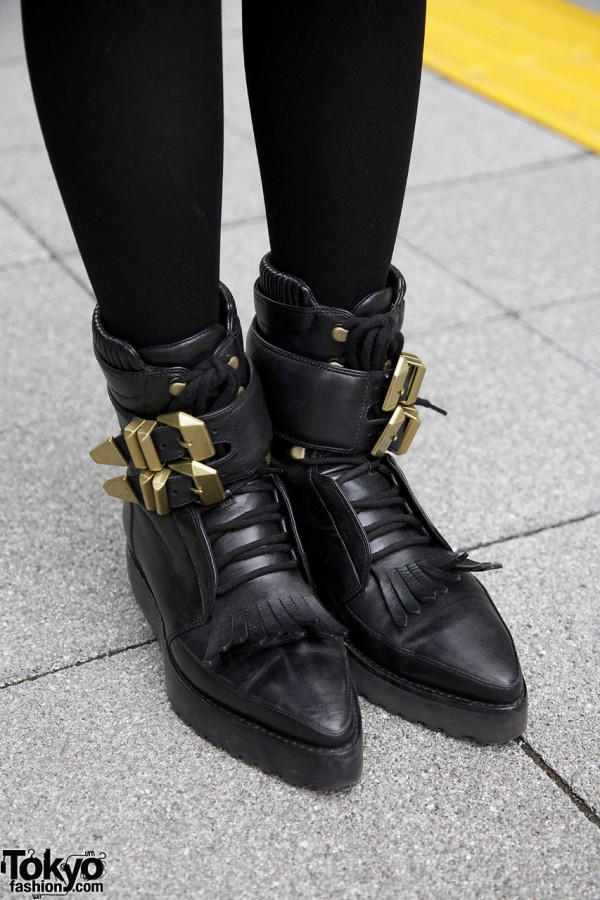 Click on any photo to enlarge it.