Polka Dot Suit & Furry Cap in Harajuku
This is Tomoya, a shy 23-year-old fashionista. Tomoya's long-skirted polka dot suit is from Set-up Suits and black quilted handbag is from Lip Service. Accessories include a fur-trimmed cap from Kinji, a furry scarf and black Converse sneakers purchased at Daybreak.
We asked Tomoya about favorite brands and bands and the answer was Comme des Garcons, Vivienne Westwood, Acidman and Hawaiian6.
You can see some of Tomoya's photos on the Gunma Street Snaps website.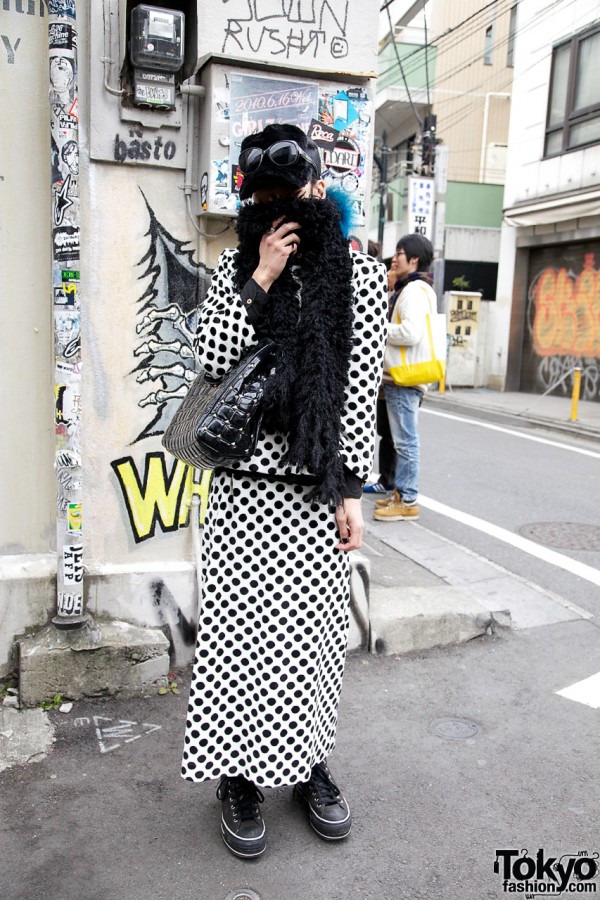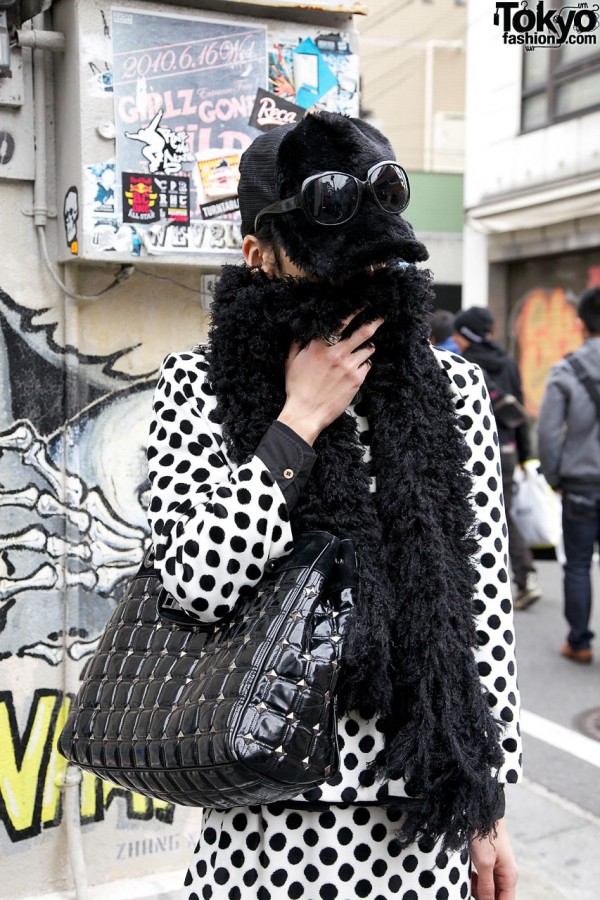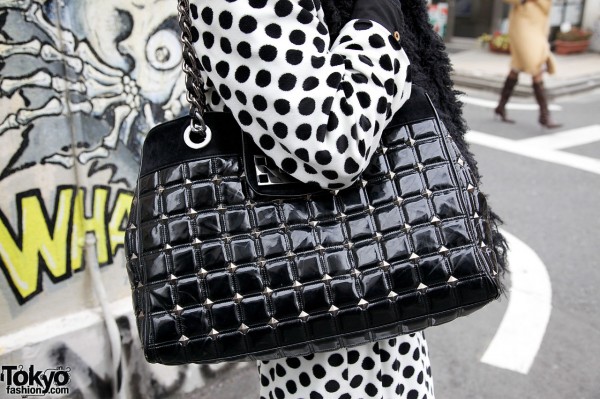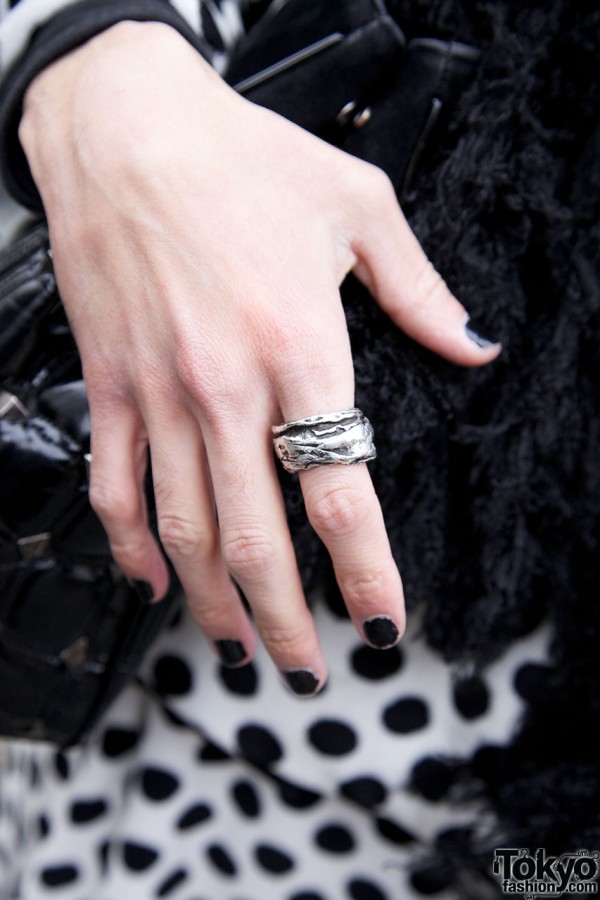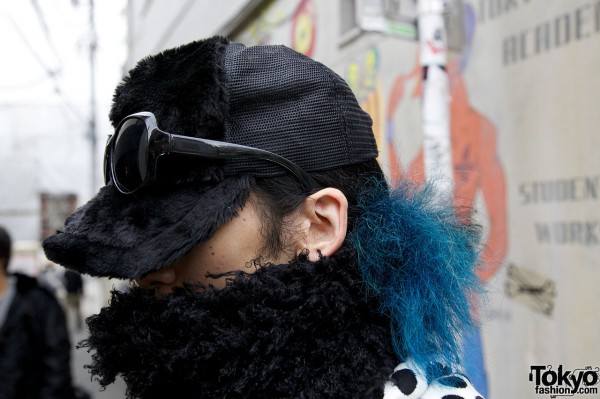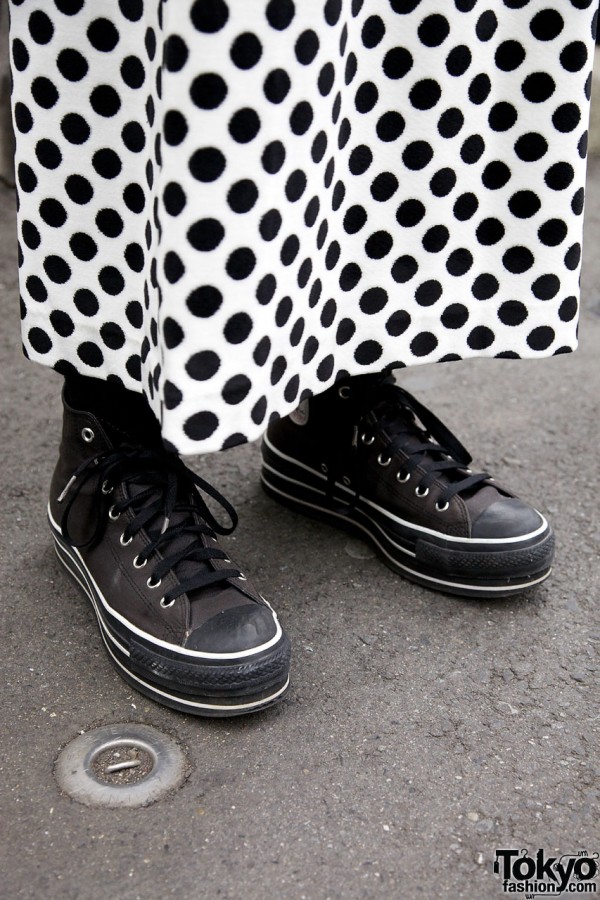 Click on any photo to enlarge it.