Pranha, Cosmic Wonder & Makin Janma
Nozomi is a stylish 22-year-old who works in the apparel industry. She's wearing a grey wool jacket from Prahna over an oversized dark grey cardigan from Cosmic Wonder. Her unique plaid leggings are from Makin Janma. She found her brown leather oxford-style shoes at a resale shop, which is where she also got her knit hat.
Nozomi's accessories include a spike earring from Aqvii. She's carrying a shopping bag from Tesco that's decorated with ladybugs. She told user her favorite fashion brands are KAKA☆VAKA and ANFAN☆TERIBURU.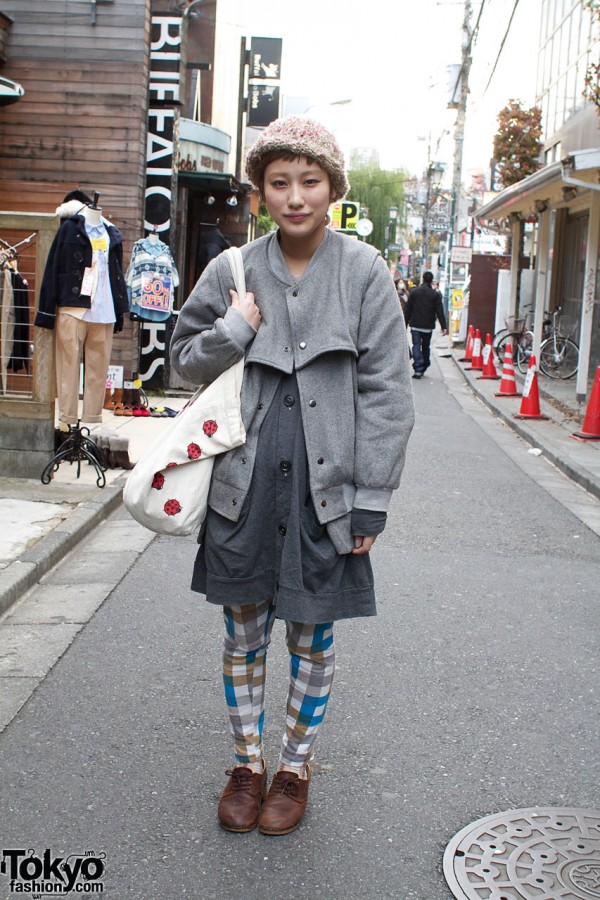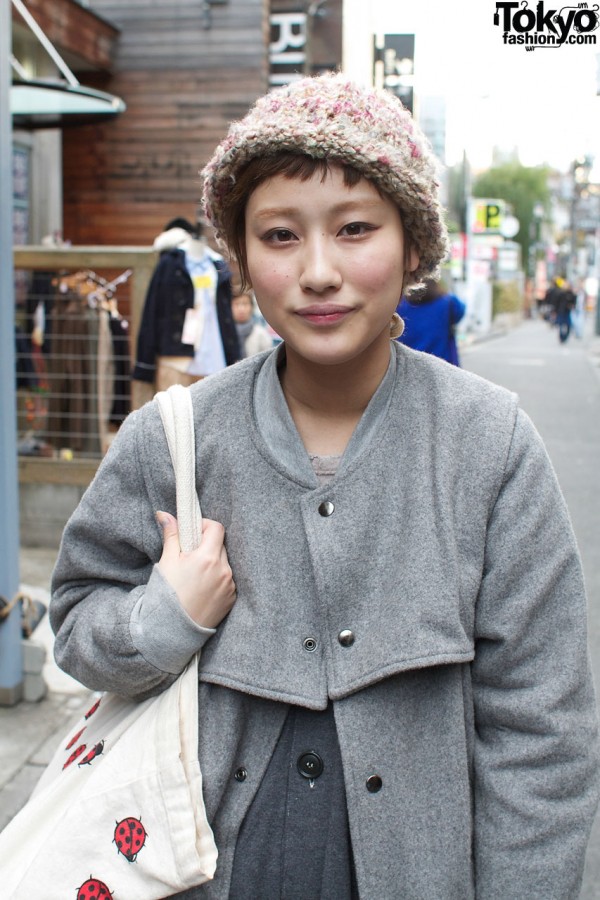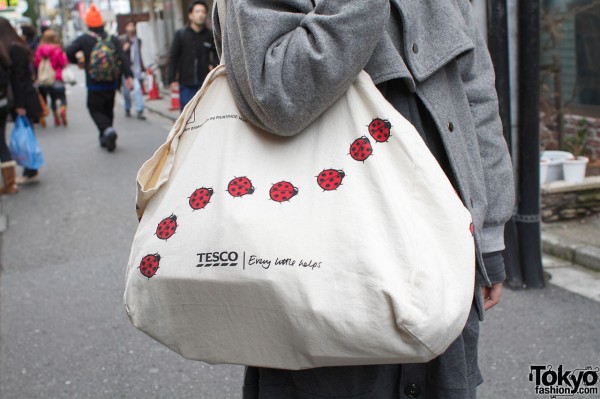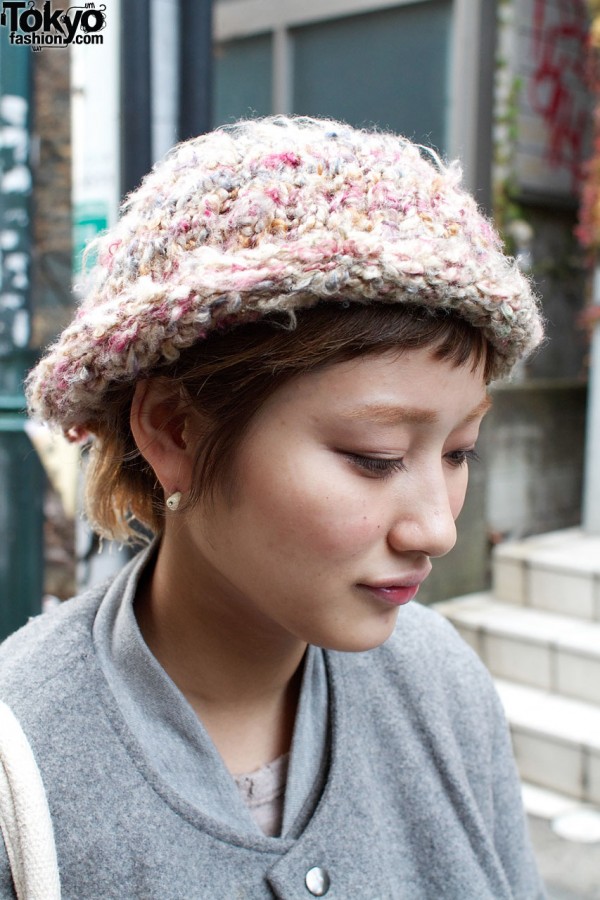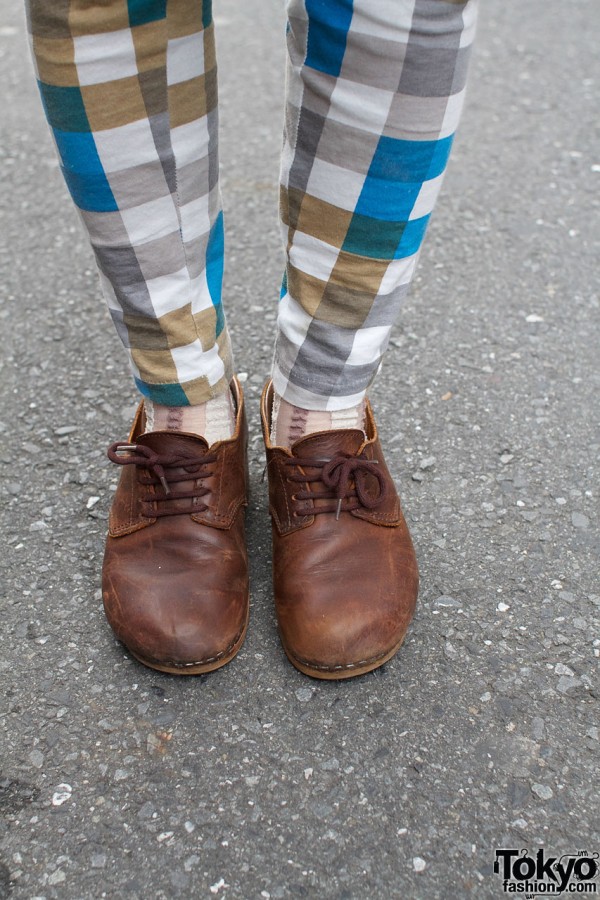 Click on any photo to enlarge it.