Preppie Girl in Oxford Shirt, Necktie & Chiffon Skirt
This friendly Japanese girl with big-frame glasses and blonde braids is Achi, a 23 year old who works in sales. Her outfit has a retro preppie vibe with a color-blocked oxford shirt, a scarf tied as a necktie and a short chiffon skirt. She's also wearing white tights imprinted with small angels, hearts and flowers and black oxford shoes with fringe details.
Achi is wearing a khaki backpack decorated with two teddy bears and a small watch with a pink leather band. You can follow Achi on Twitter.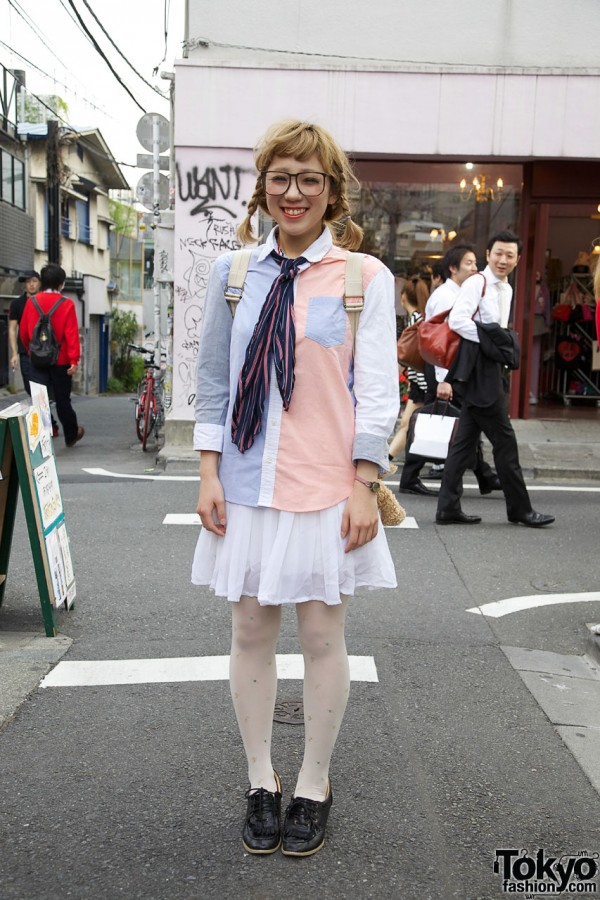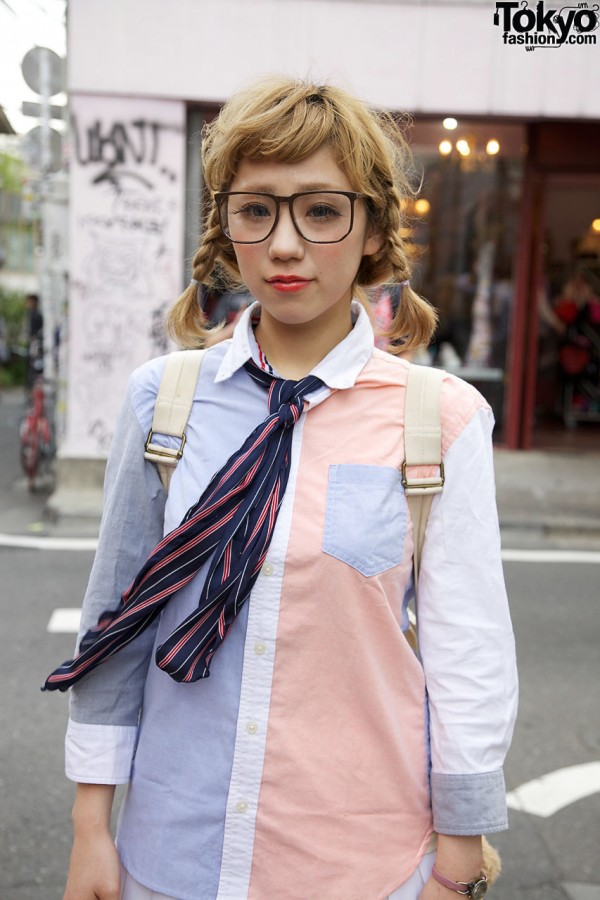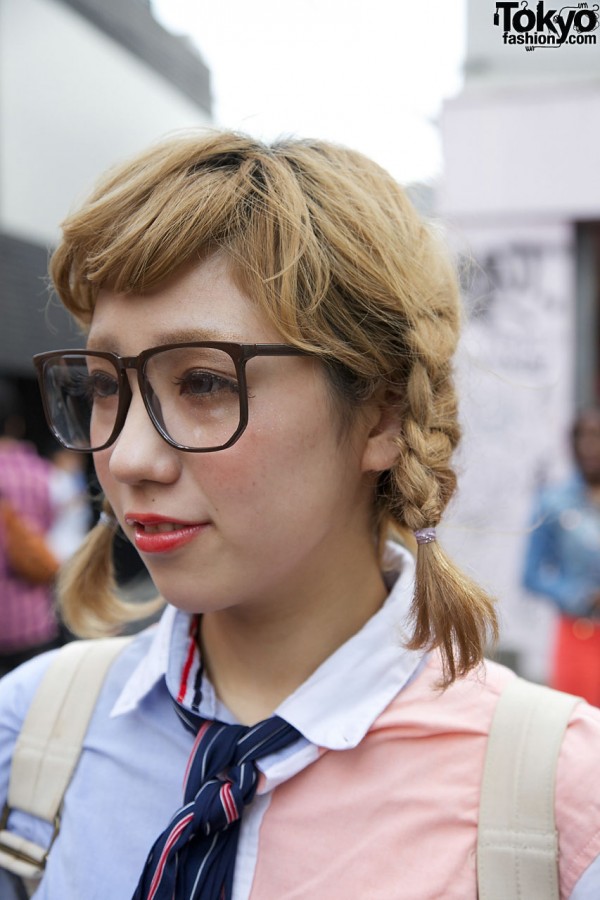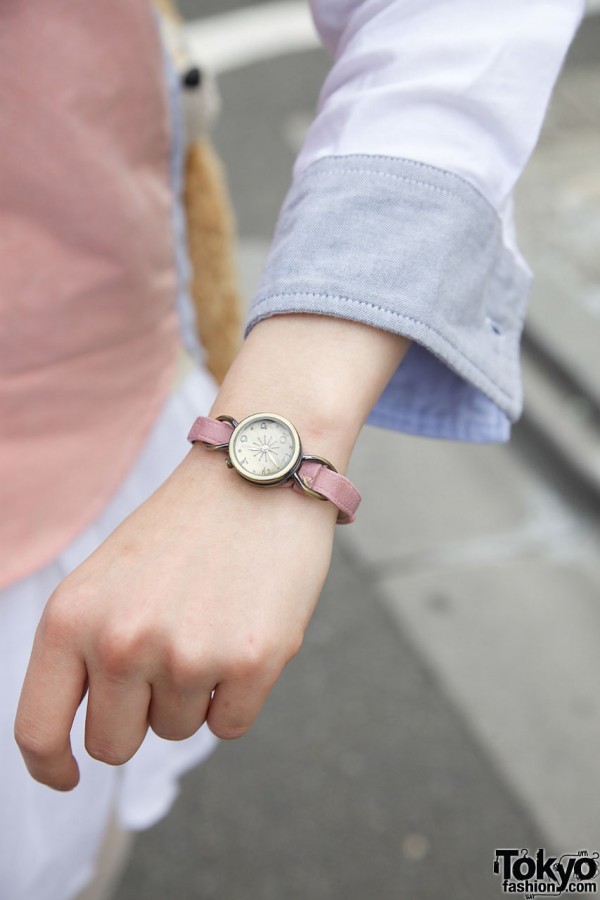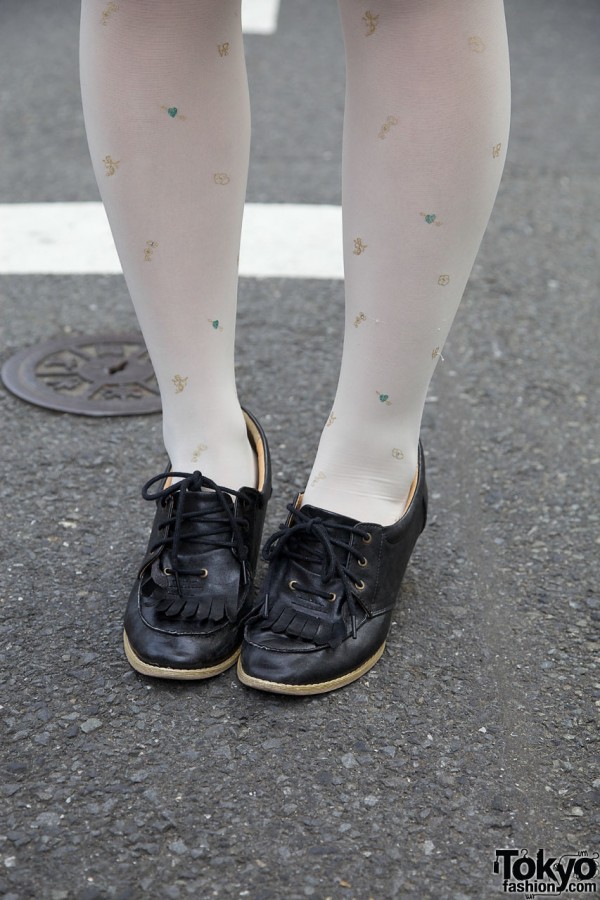 Click on any photo to enlarge it.