Pretty in Pink Striped Tights & Short Hair in Harajuku
This cool 18-year-old Japanese girl was photographed on the street in Harajuku. Her awesome short hairstyle reminds us a little of Tao Okamoto's famous bowl cut – though a bit shorter and, of course, blonde! She told us that she got her colorful oversized fuzzy sweater from the Japanese resale boutique Chicago, her headphones from Aerial7, and her backpack from a 700 yen shop. Sadly, she didn't tell us where she got her pink vertically striped tights – perhaps the most eye catching part of the entire outfit. She's also wearing black gloves and black Dr. Martens style work boots. She said that her favorite fashion brand is Martin Margiela and that she enjoys listening to breakbeat music.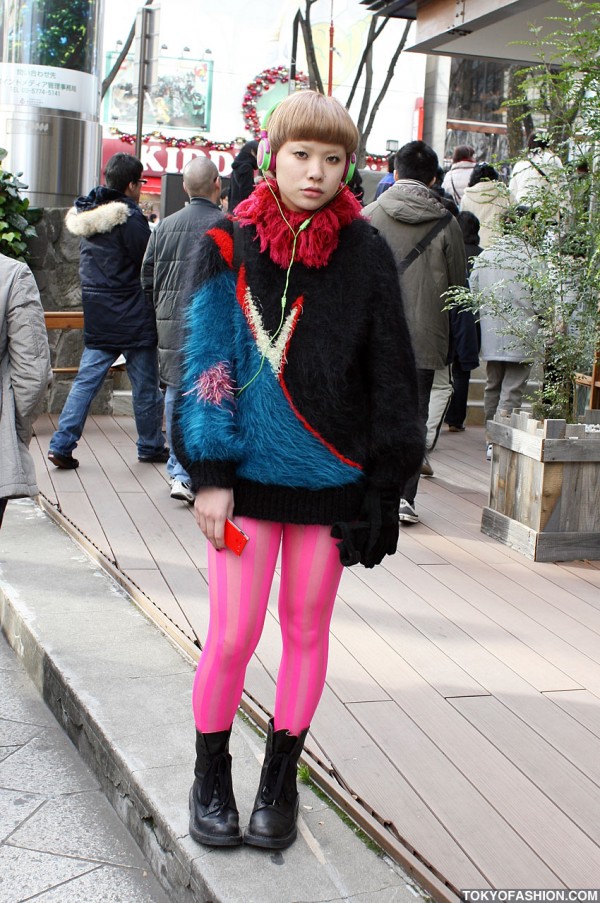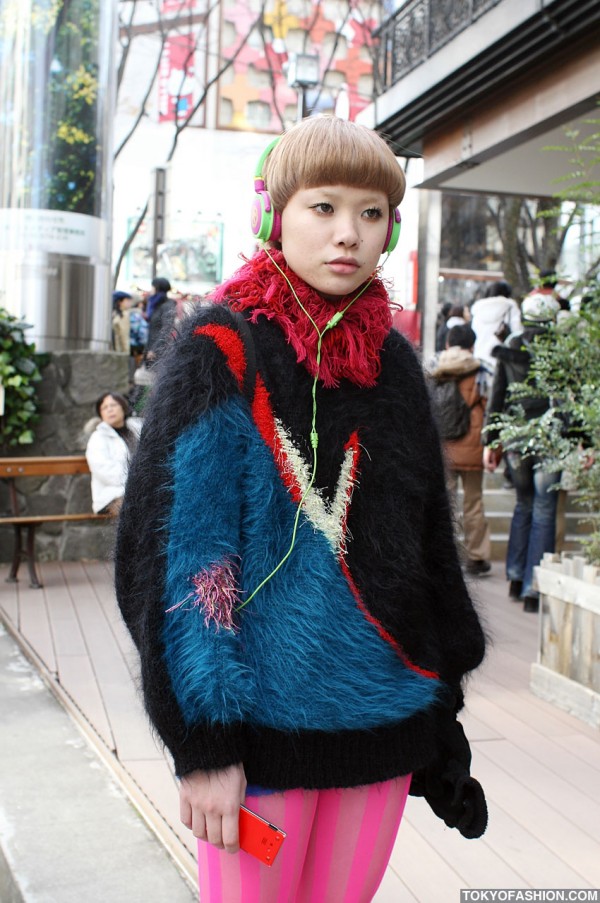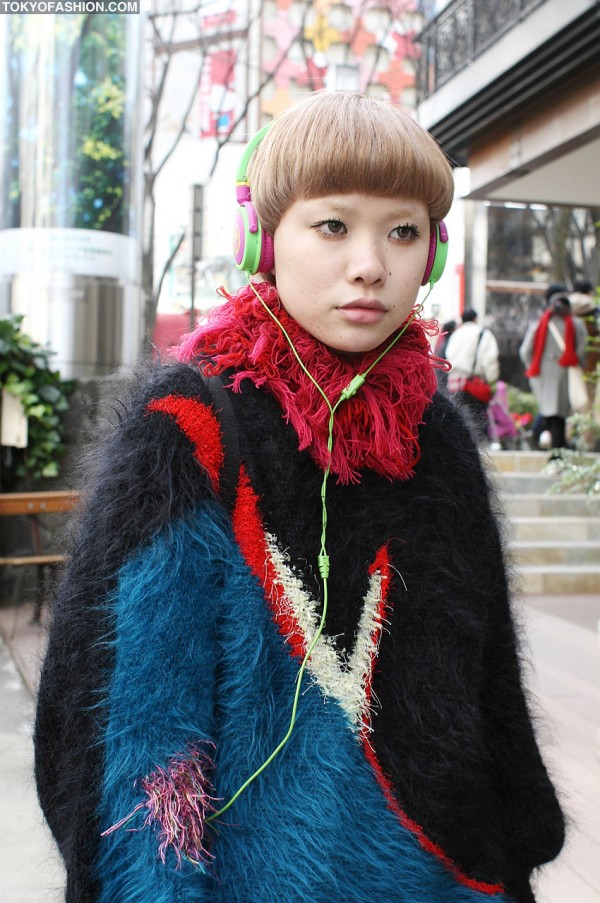 Click any of the pictures to enlarge them.