Purple Shorts & Jacksons Hoodie in Shibuya
These two cute 20-year-old Japanese girls were photographed near Parco in Shibuya. The girl on the left is wearing a cute decorated hoodie that says "rabbit" on it, a black ruffle skirt with stars all over it, polka dot tights, and black Dr. Martens boots. She's also carrying a blue leather handbag.
The girl on the right is wearing a cute pink and purple all over print hoodie that appears to have the names of Jackson family members mixed into the design – I can see Michael, Janet, and Latoya! She's also wearing white glasses with zebra print sides (in the last photo), headphones, a black t-shirt, purple shorts, black leggings, and pink Nike sneakers. She said her tops were from the Harajuku resale shop Galaxxxy (which she listed as one of her favorite shops), and her bottoms were also vintage/used/resale.
When we asked the girls about music, the one in the skirt said she likes Ayu and the one in glasses said she's into the JRock band Super Beaver.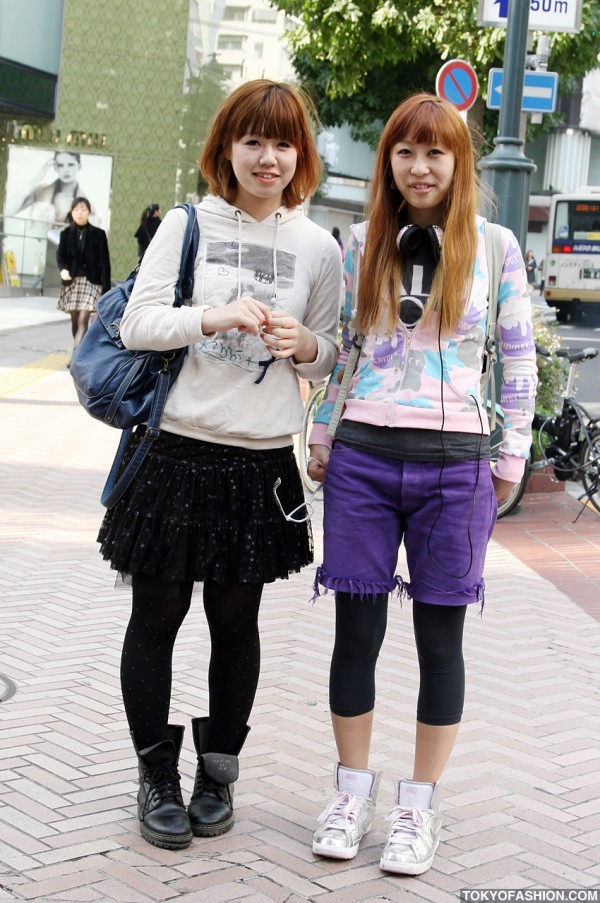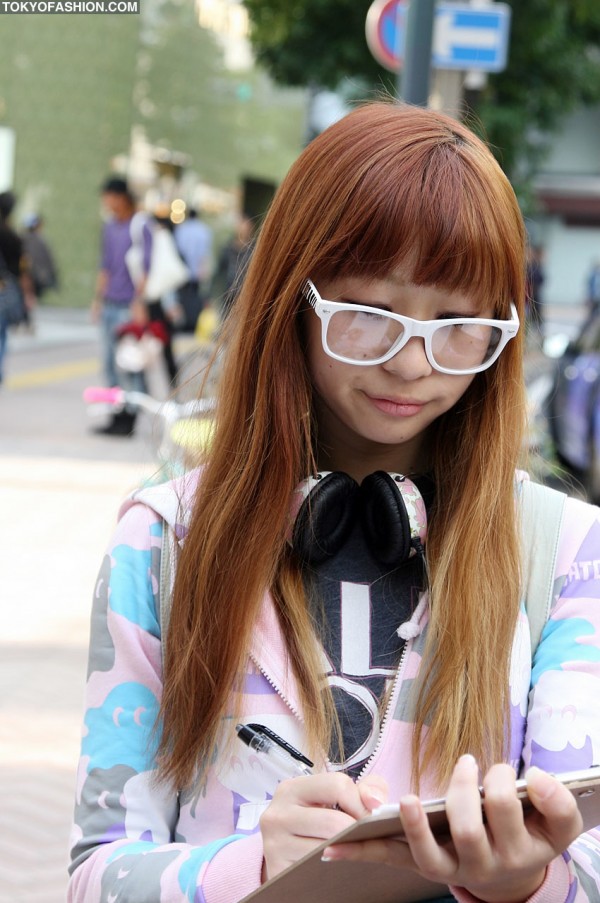 Click any photo to blow it up.