Raf Simons Sneakers & Yohji Jacket in Harajuku
This Japanese 18-year-old Japanese guy – a student at Sugino Fashion College – was photographed on the street in Harajuku. His outfit consists of a black Yohji Yamamoto jacket over a denim jacket, baggy pants from Mugendo, and yellow Raf Simons Pocket Trainer sneakers. His accessories include glasses, a scarf, a chain necklace, two Plaring rings, and a Dior shoulder bag. He said that his favorite fashion brand is Raf Simons and that his favorite band is Shounan no Kaze.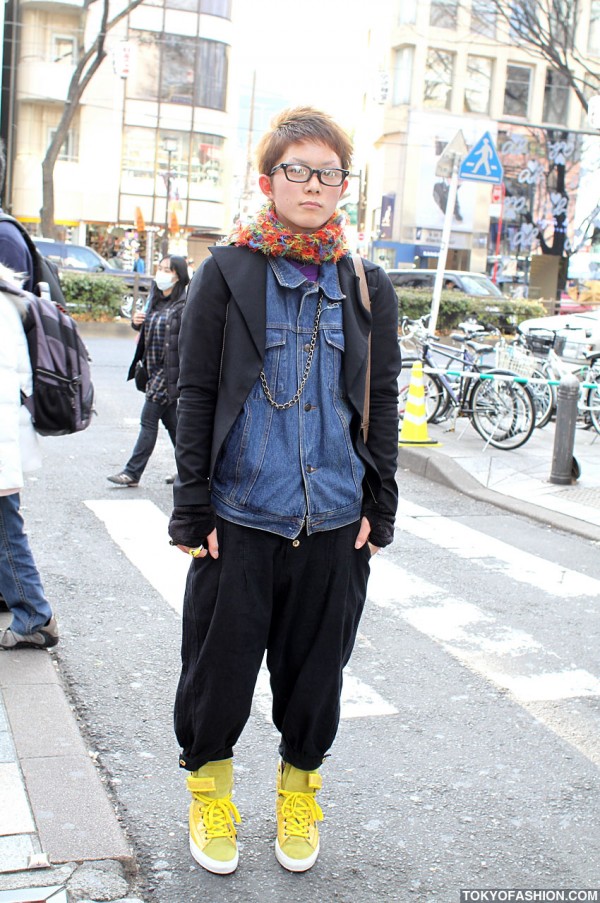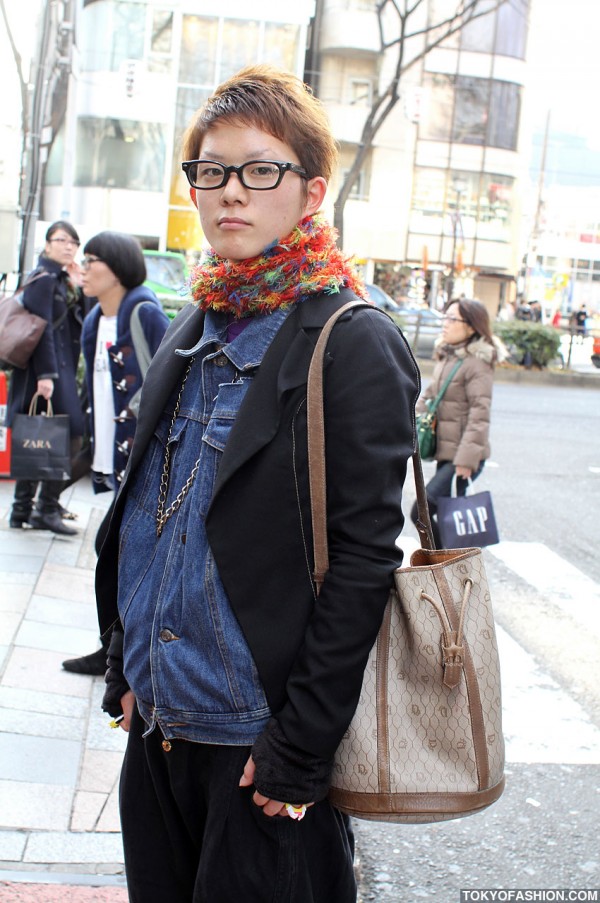 Click either of the photos to enlarge them.