Randa, Choice & 6%DokiDoki
Hamada is an 18-year-old specialty school student who has embraced 6%DokiDoki style. Her outfit includes a pink cotton and lace top over a short dotted skirt, both from 6%DokiDoki. A black belt and black bloomers provide some nice contrast.
Her pretty hairpiece consists of several bows and a white feather. Her pink suede patchwork booties from Randa are a perfect match for bright pink lace stockings.
Hamada's black shoulder bag is from Choice. Her 6%DokiDoki accessories include a pink heart ring and pendant and a plastic bead necklace and bracelets.
We asked about her favorite music and she said Hide. Her favorite store is 6%DokiDoki.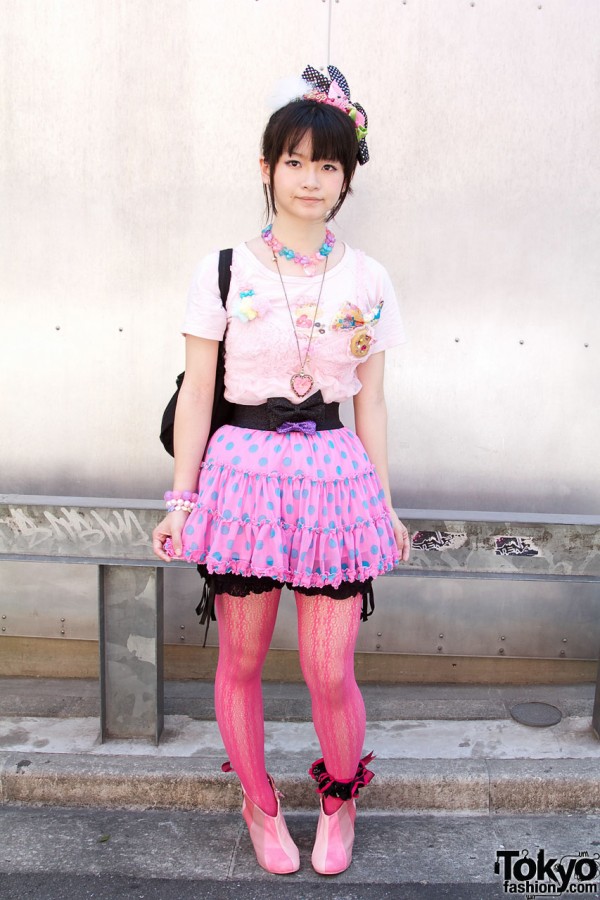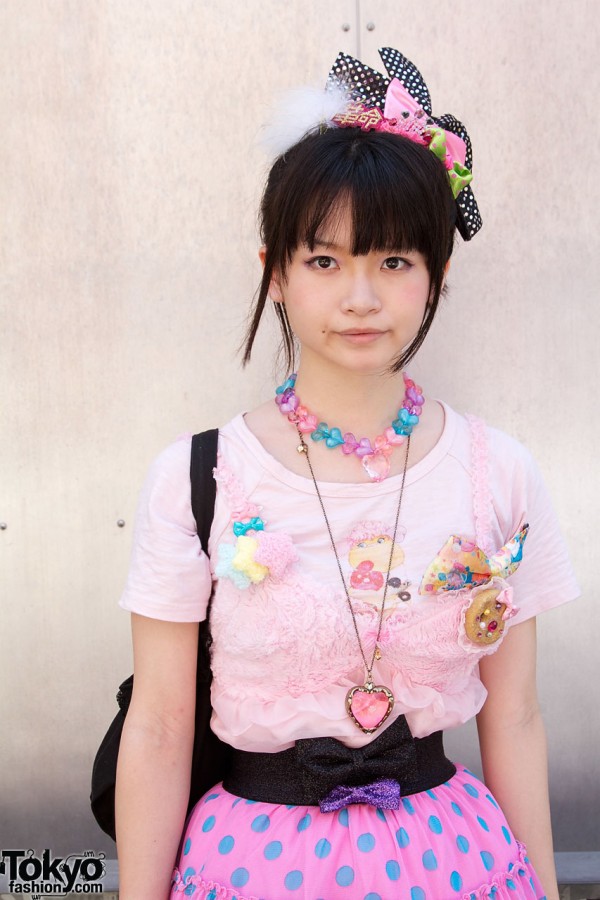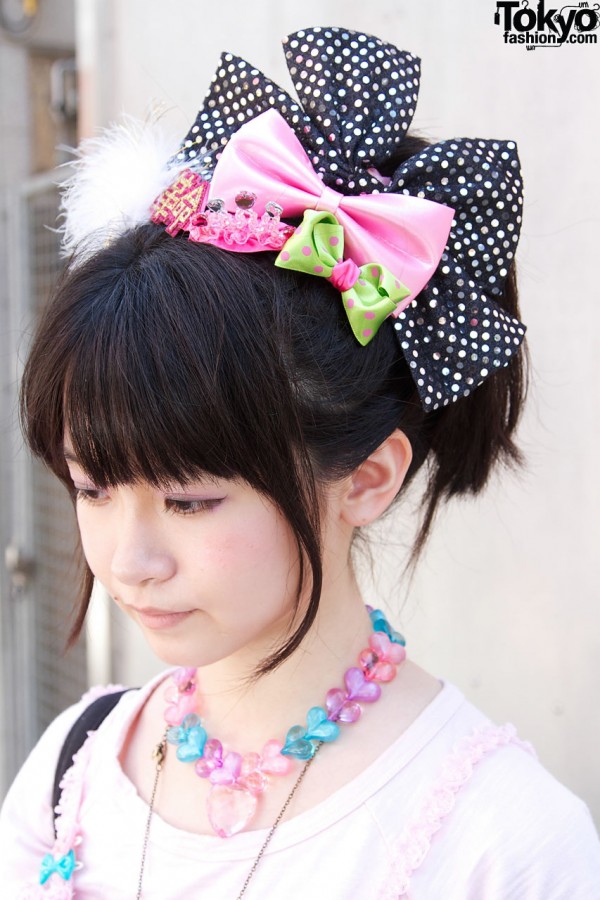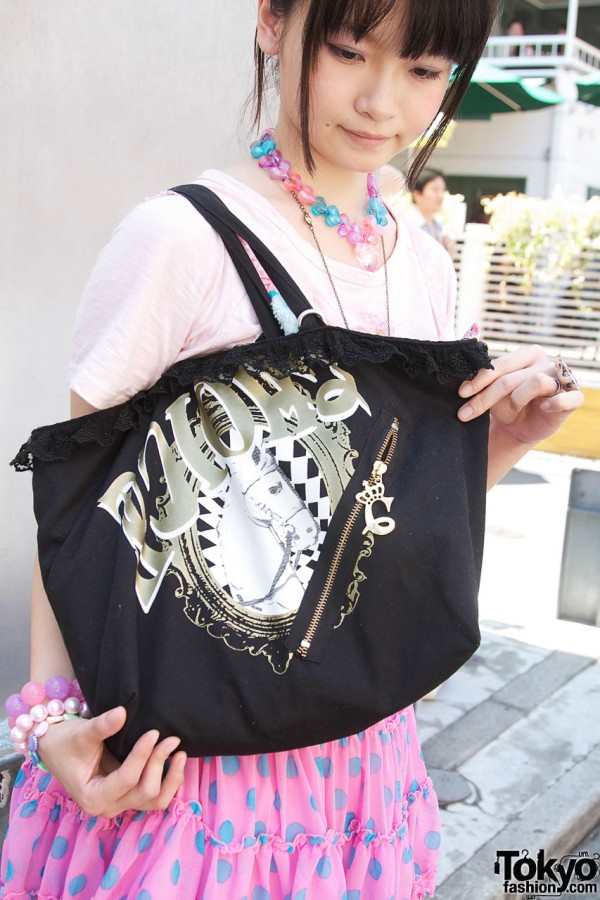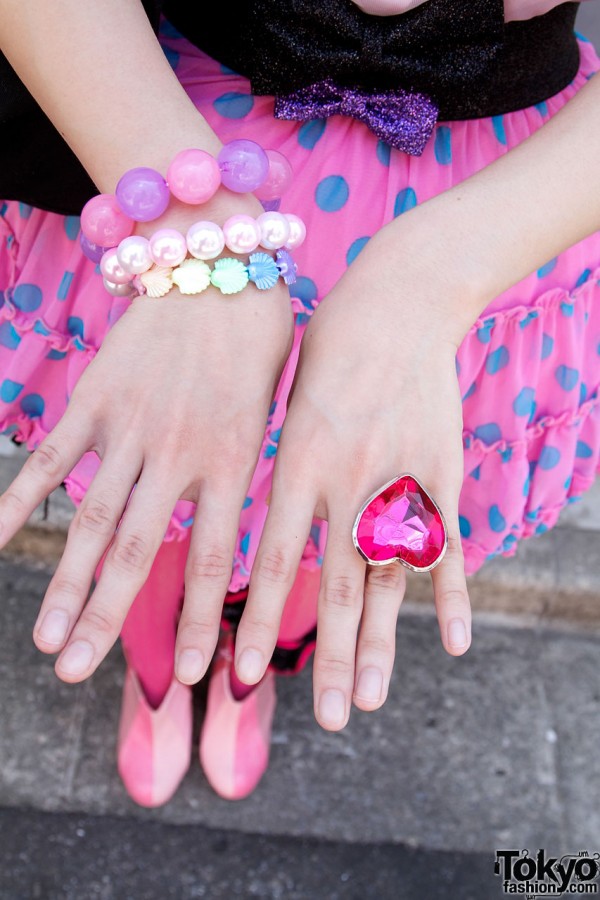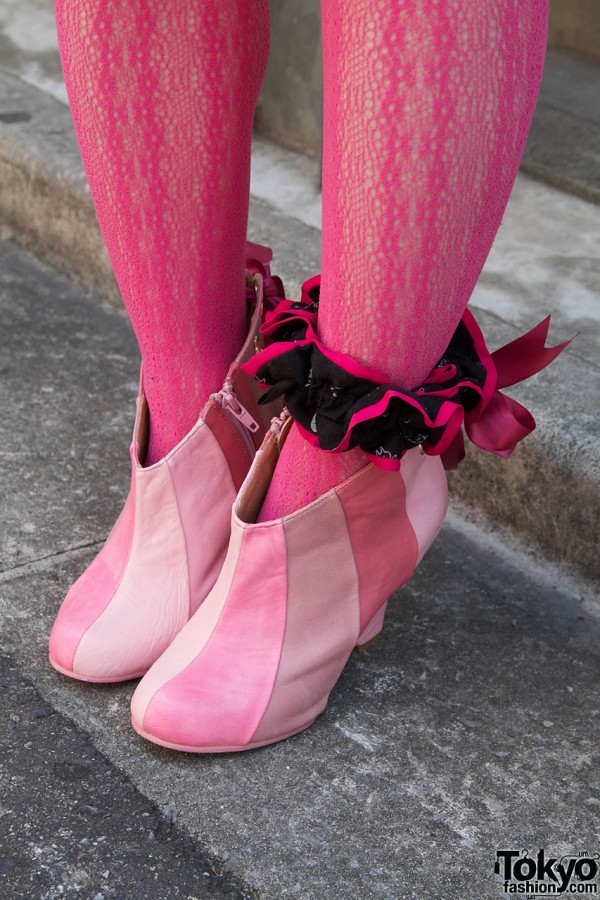 Click on any photo to enlarge it.