Red Adidas & Lightning Bolt Walter Sweatshirt
This blonde guy is Kussy, who's 20 years old. He's wearing matching black-and-white pants and shirt and a red Walter sweatshirt decorated with yellow lightning bolts. He's also wearing red Adidas sneakers and a backpack from Shunpi that has a barbed wire print.
We asked Kussy about his favorite place to shop and the answer was Candy.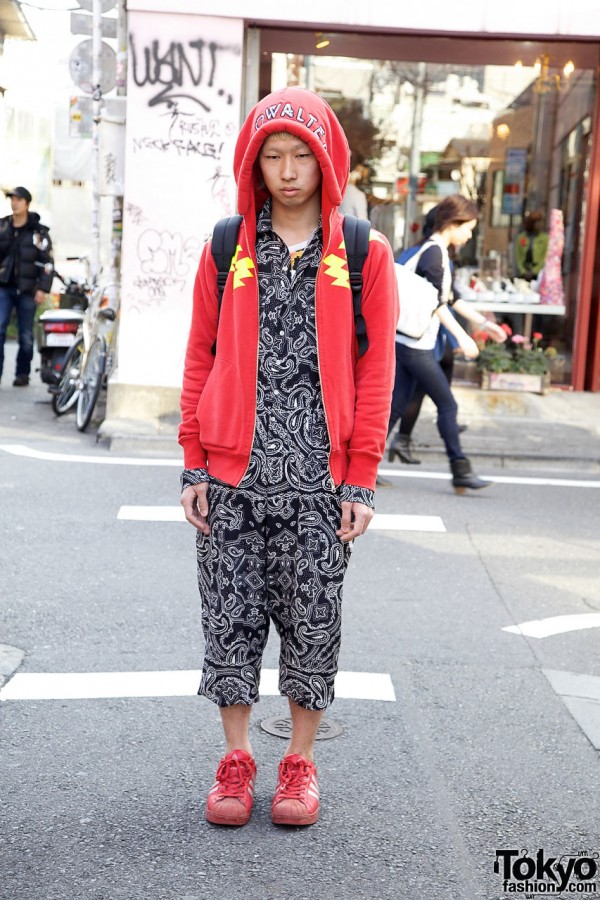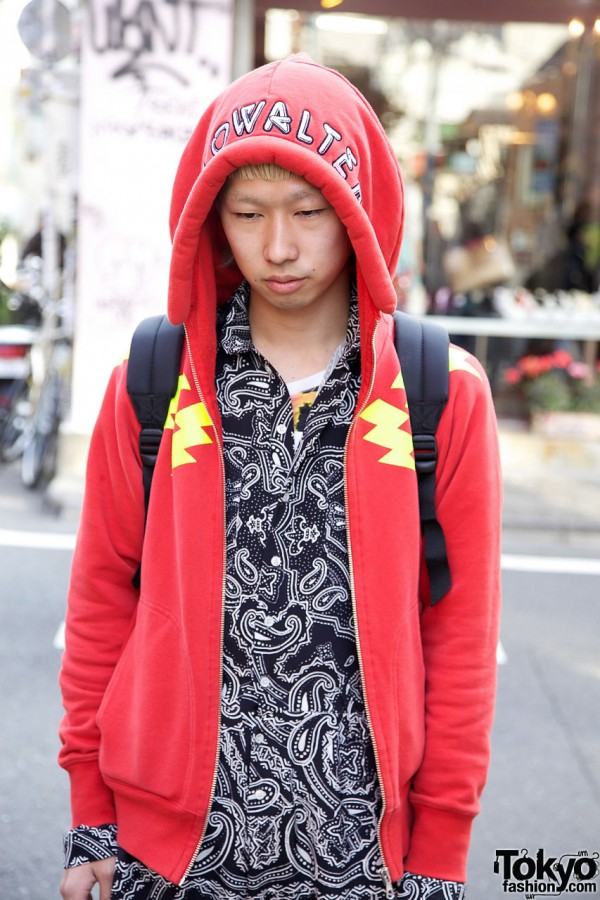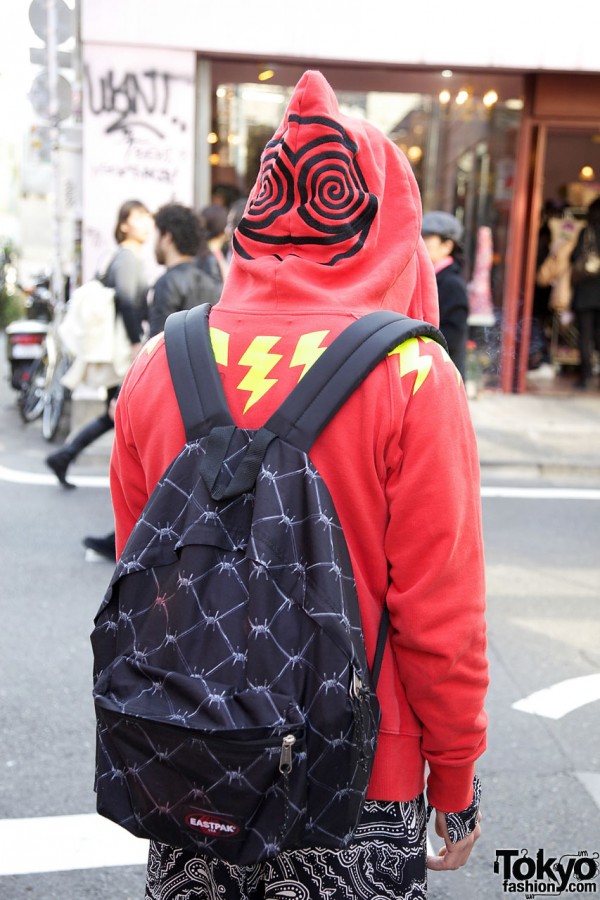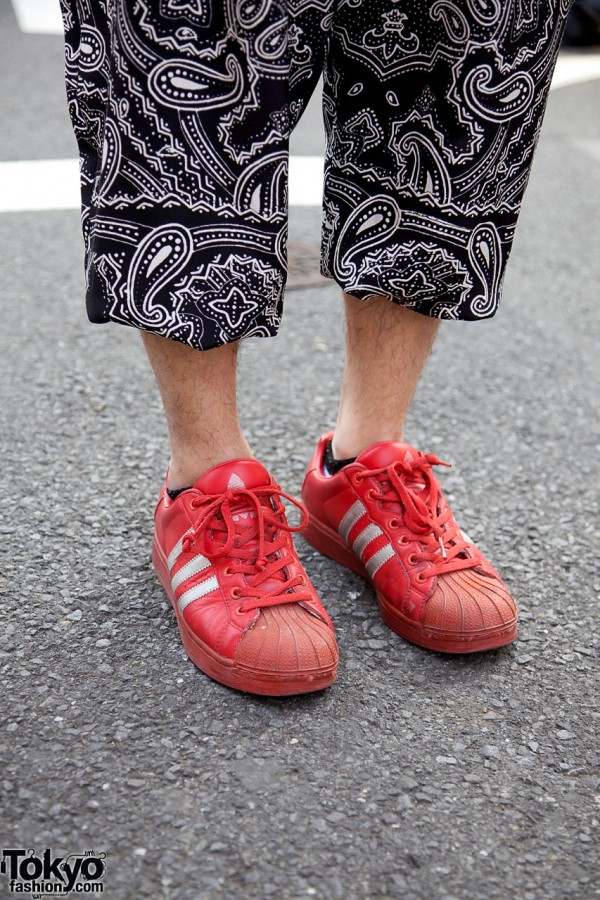 Click on any photo to enlarge it.