Red Bob, Hysteric Glamour and Bike in Harajuku
This lovely Japanese girl with a bicycle is a 21-year-old student named Mai that we met in Harajuku. She's wearing a black military-style jacket from Sly over black and white striped leggings. Her cloth bag is from Hysteric Glamour and she's wearing jewelry from Vivienne Westwood and Justin Davis.
Mai's favorite designer is Vivienne Westwood and her favorite brand is Hysteric Glamour. She's a fan of the rock band L'Arc-en-ciel.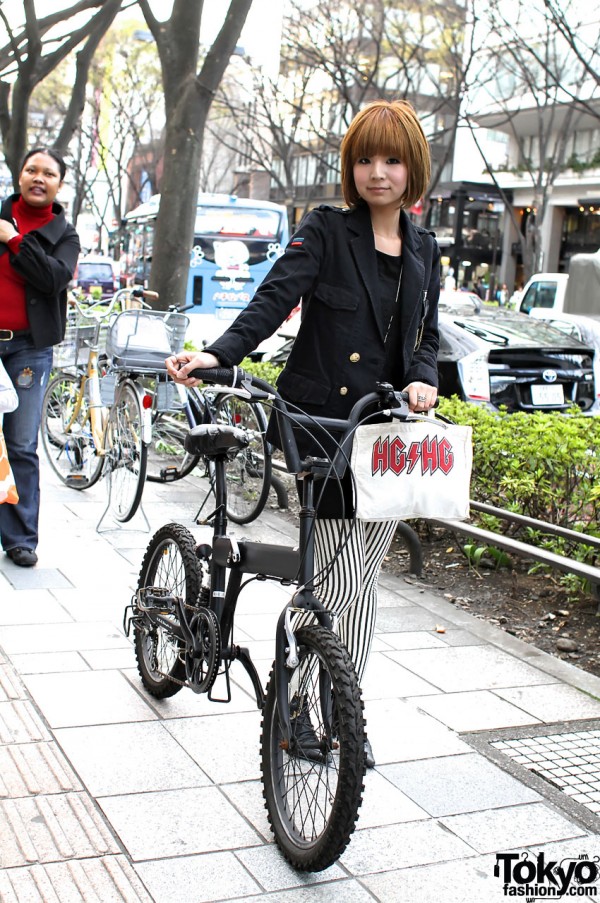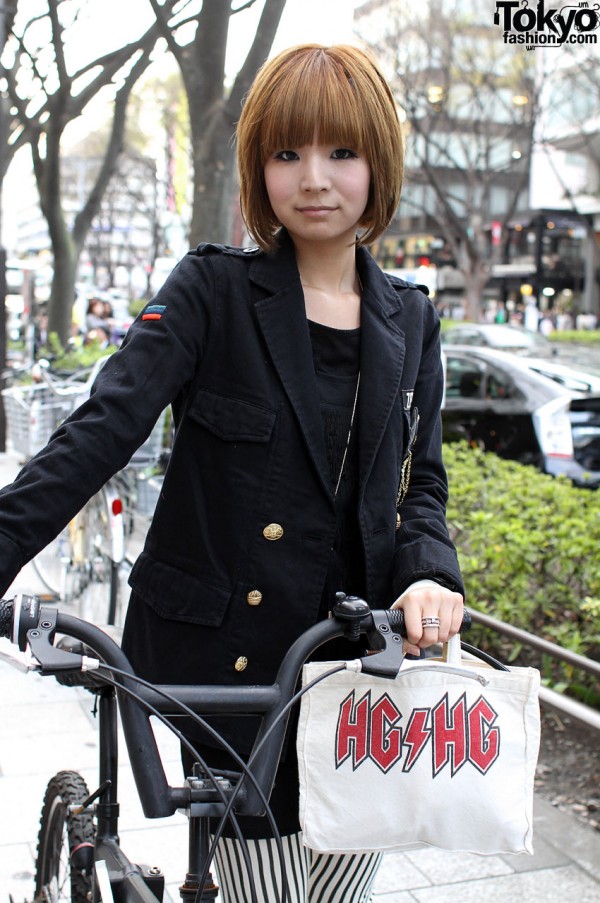 Click any photo to enlarge it.