Red Duffle Coat & Leopard Print Hat in Harajuku
This 21-year-old Japanese guy and 22-year-old Japanese girl were photographed in Harajuku. The guy's name is Yuppi and he works at Kinji. Most of Yuppi's outfit – which includes a leopard print hat, glasses, neck warmer, oversized jacket, and baggy shorts – was purchased at vintage and resale shops. The exceptions are his Union Jack-print shoes, which are George Cox creepers.
The cute blonde girl is named Manapyon and she's also wearing mostly vintage/resale items. Her outfit includes a red duffle coat, several layers of tops, a long full skirt, and leather shoes (or boots). Her accessories include a pair of My Melody ear muffs, a lace and knit head dress from the brand MXE, and a bag covered in a cute teddy bear print.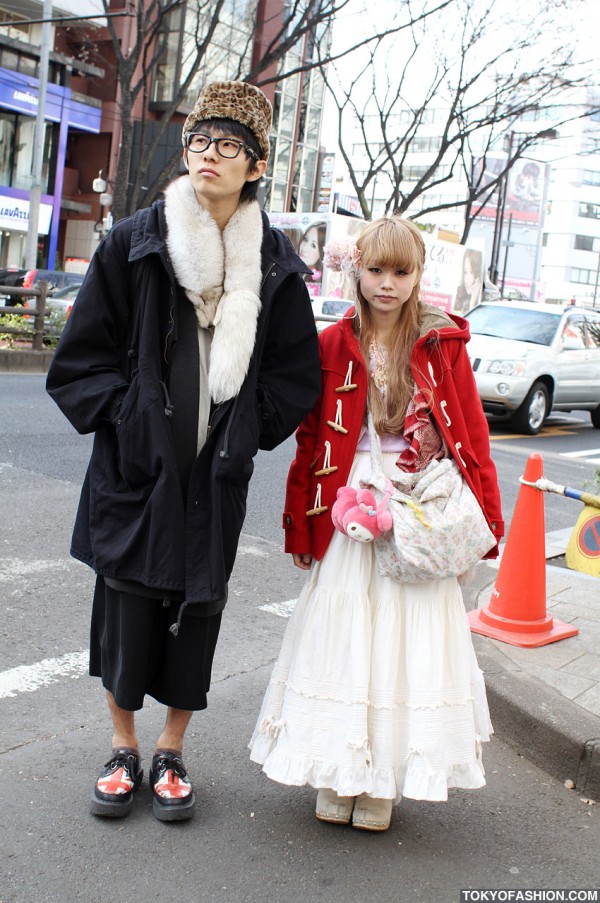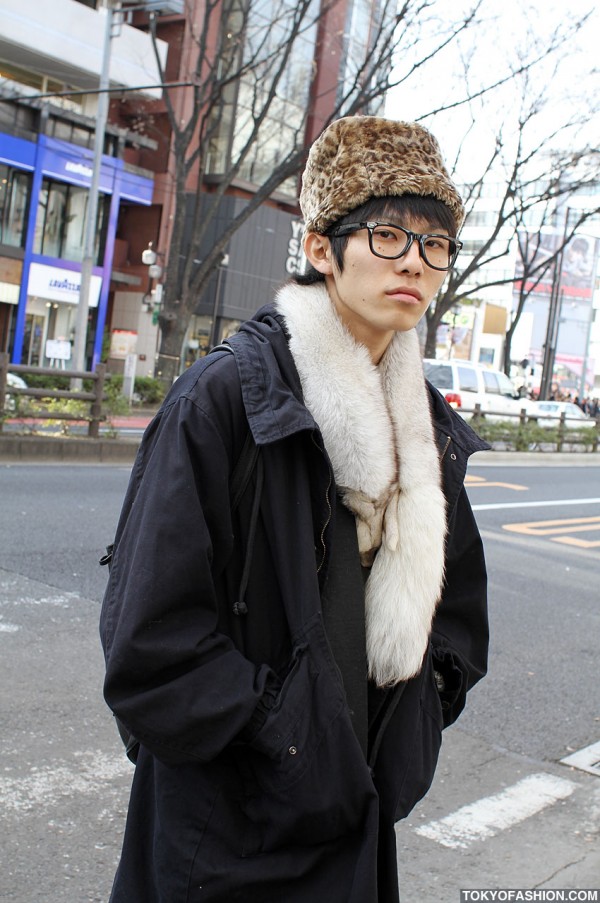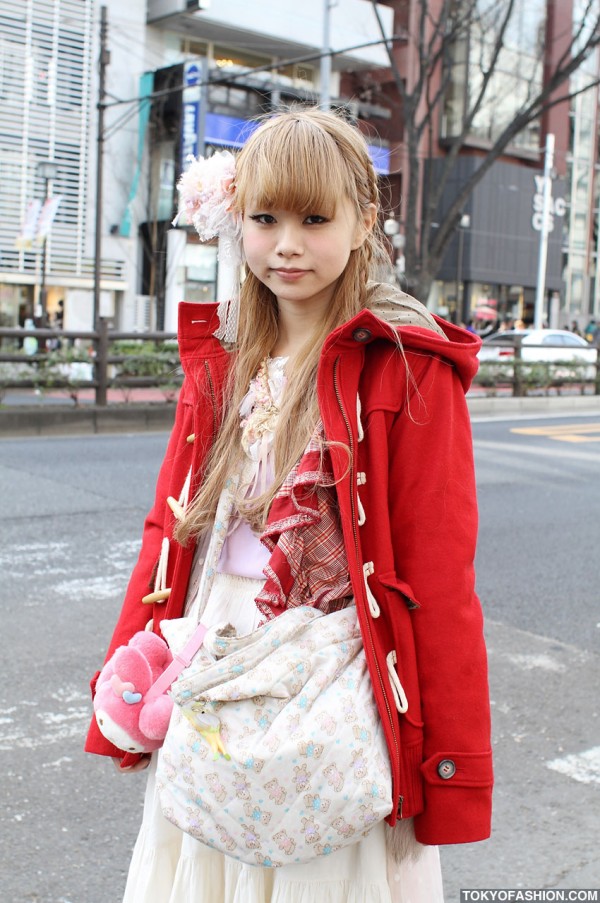 Click any of the pictures to enlarge them.