Red Hair & Abstract Kinji Leggings
This cute red-haired girl is a furita named Ogata. She's wearing a soft gold top over abstract print leggings from the Kinji resale store. Her accessories include large sunglasses and a patent clutch from Kinji that matches her black patent shoes. Her jewelry consists of a rose ring and a ring with a large square red stone.
Ogata's favorite store is Kinji and her favorite designer brand is Vivienne Westwood. She likes the music of Radwimps.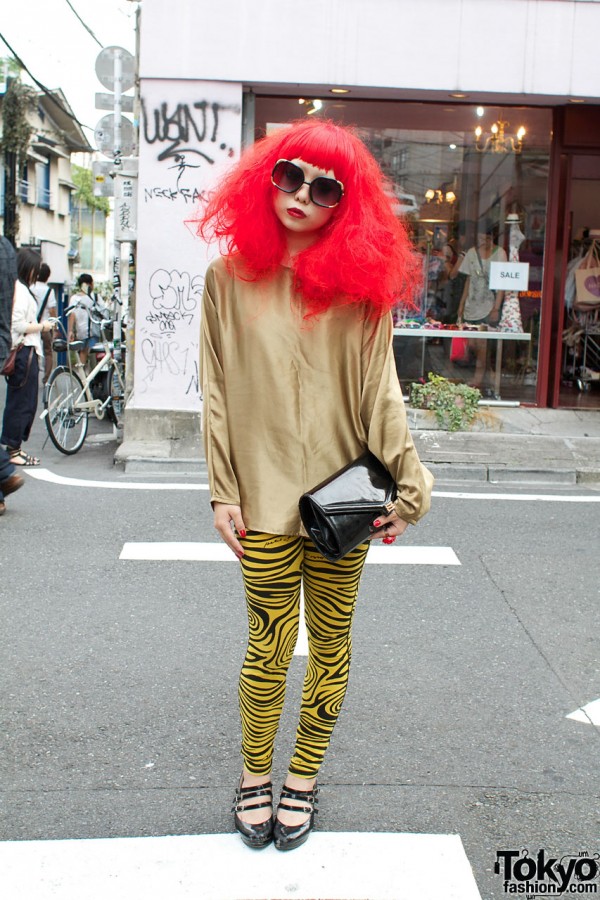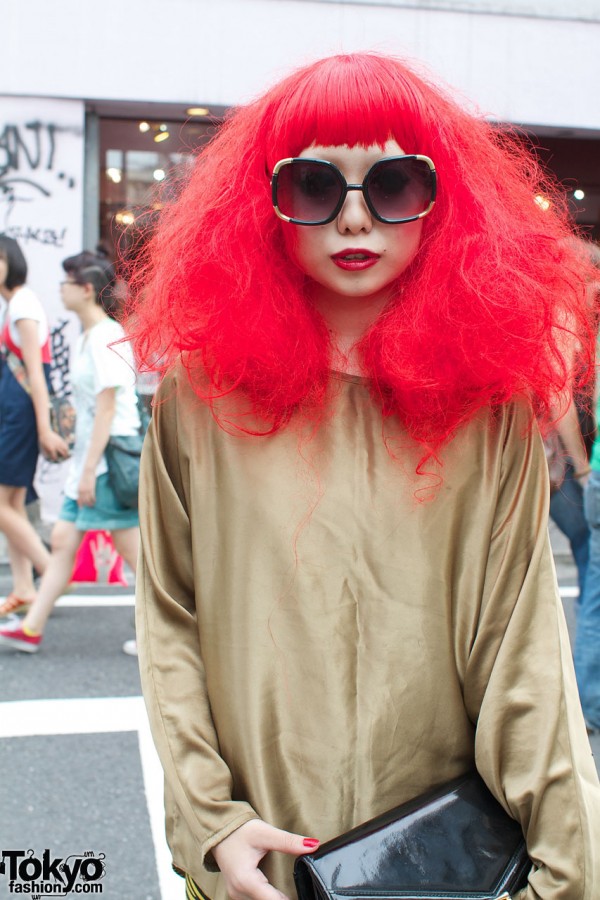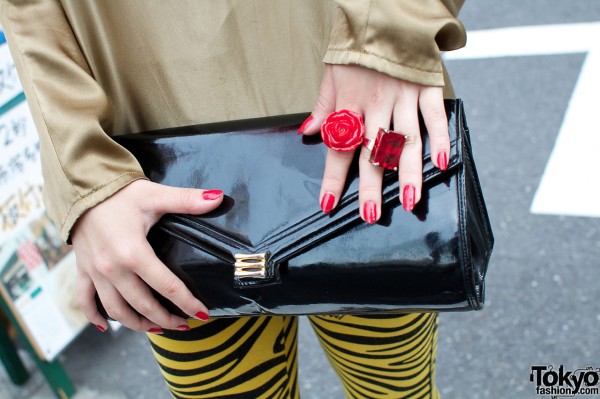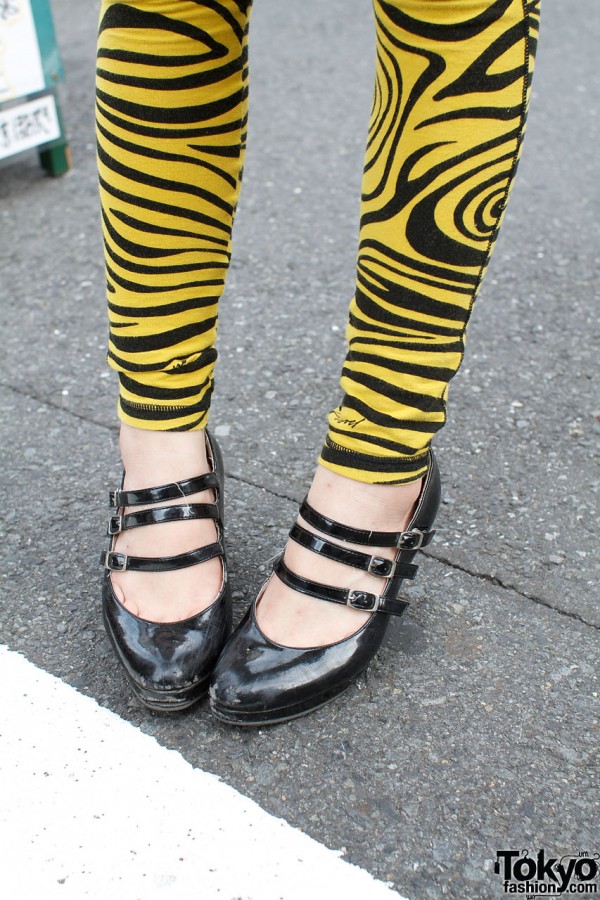 Click on any photo to enlarge it.