Red Hair, Leather Bomber & Pleated Skirt in Harajuku
These two cutely dressed 19-year-old Japanese girls were photographed near the old Gap store in Harajuku. The girl on the left is wearing a "Sleepy Bear" t-shirt by the Japanese brand Rich under a knit sweater by Jeanasis, Lee denim shorts, black leggings, and Esperanza ugg-style boots. She is also carrying a bag by Rich. She told us that her favorite fashion brands are Rich and Snidel.
The girl with red hair & the cute hair bow clip is wearing a leather bomber jacket with a scarf and several layers of tops, a plaid pleated skirt, black stockings, cute socks, and creepers. She told us that her tops were from Lowry's Farm and Galaxxxy Harajuku, her bottoms are handmade, and her shoulder bag is Dolly Girl by Anna Sui.
When asked about music, the girl girl on the right said she likes Michael Jackson and the girl on the left mentioned the one-and-only Yuki.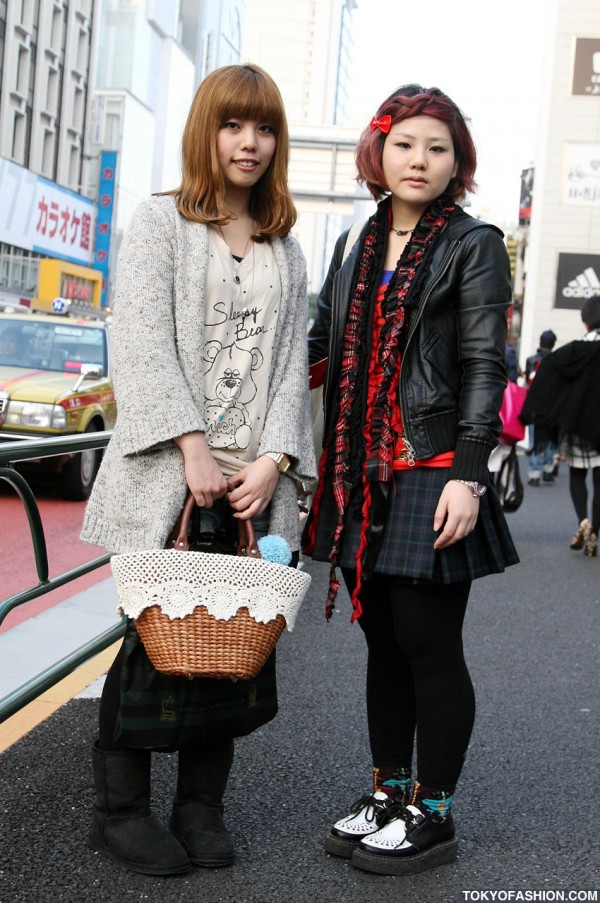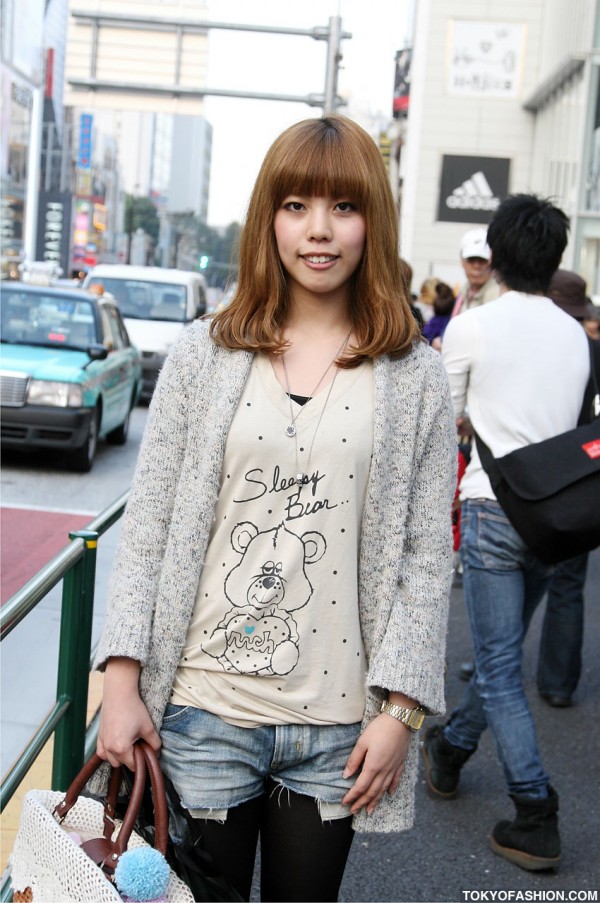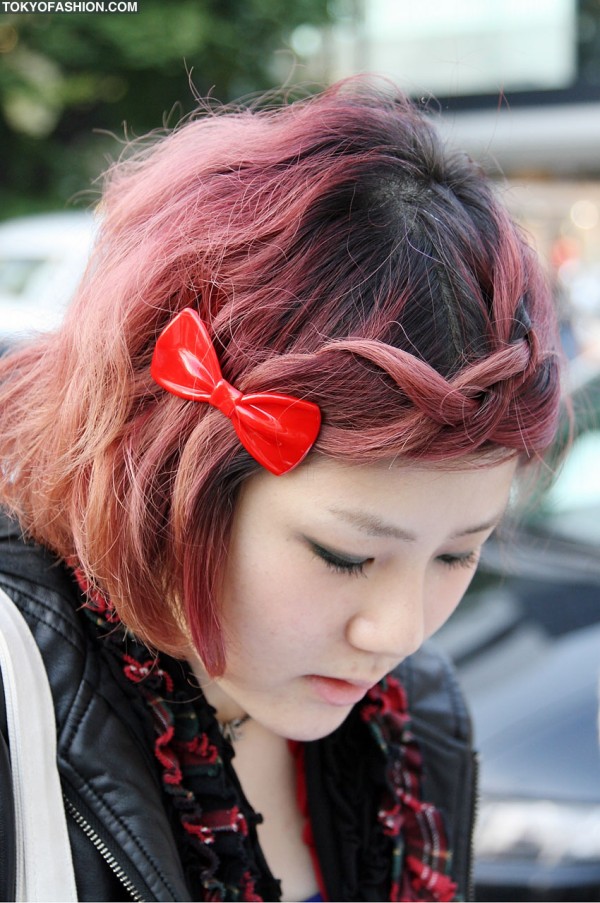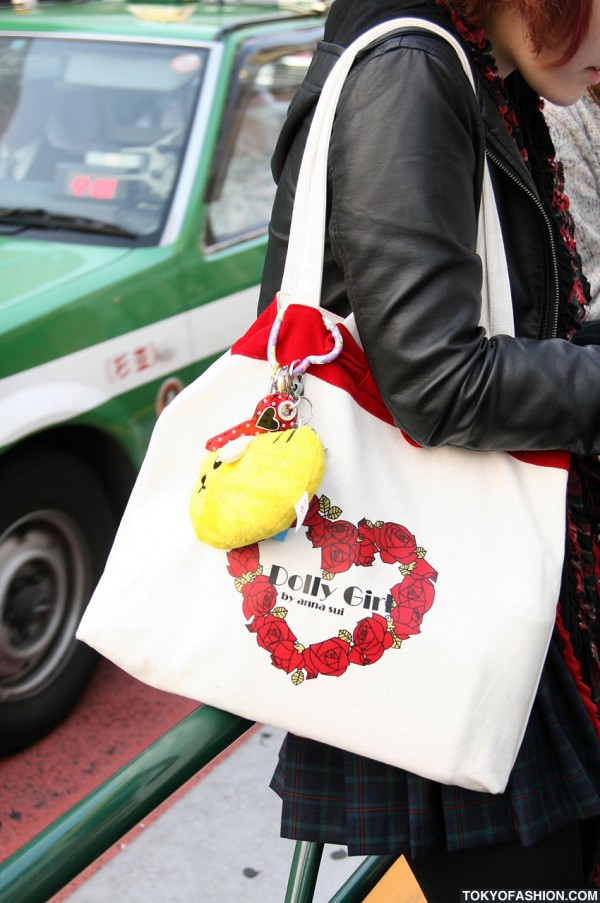 Click any photo to enlarge it.