Red Leather Bag & Leather Jacket in Shibuya
This pretty Japanese girl was photographed on the street in Shibuya. She is wearing a black leather jacket over a flower pattern dress which is belted with a wide belt, lace stockings, and shiny black shoes. She is also carrying a red leather handbag and her hair has a red tint to it as well.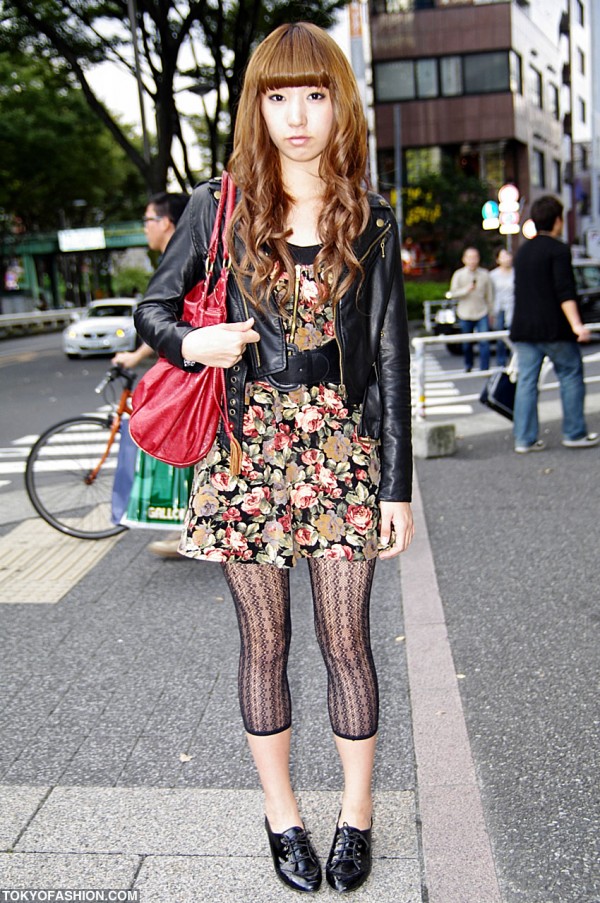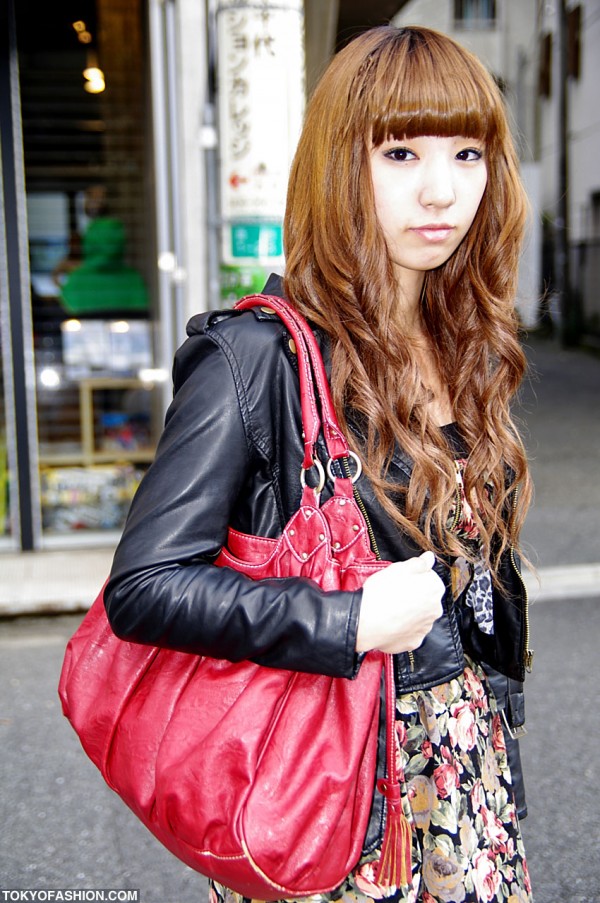 Click either photo to enlarge it.