Renaissance / Vintage Street Fashion in Harajuku
This amazing Japanese guy and girl were photographed on Cat Street in Harajuku. We were on our way to grab a bite to eat, with no intention of taking street fashion pictures – but when we spotted these two, we couldn't resist! Not sure if their style would be called Mori, Dolly-kei, Renaissance, or maybe just vintage. Whatever it is, they stood out walking down the street in Harajuku. Besides pointing out the blonde hairstyles both of them are sporting and the multi-layered vintage fashion with patterns, tassels, lace, and flowers, there isn't really much more we have to say, other than to encourage you to click each of the photos and check them out at full size. Because this was an impromptu photo shoot, we didn't have time to get all of the usual brand/shop info, but this fashion is likely vintage.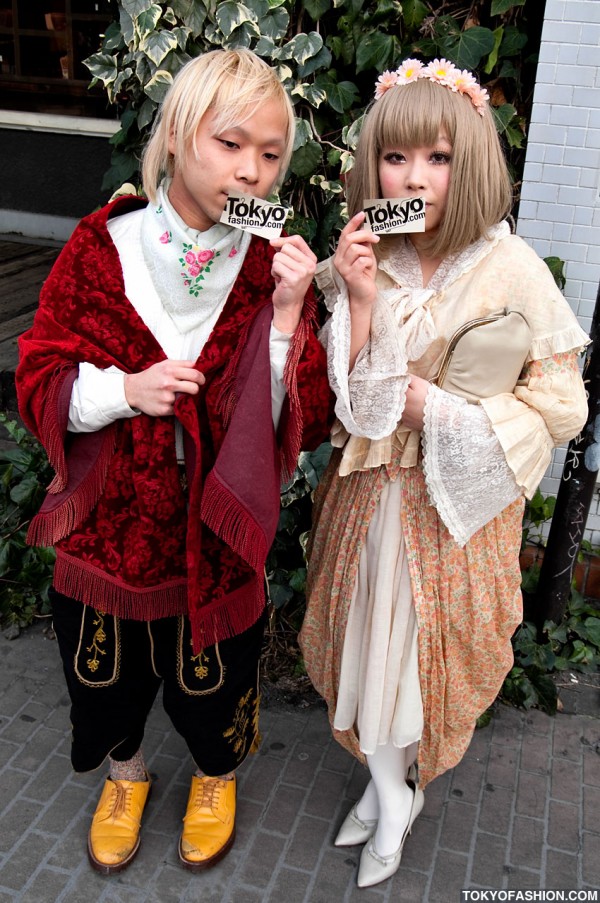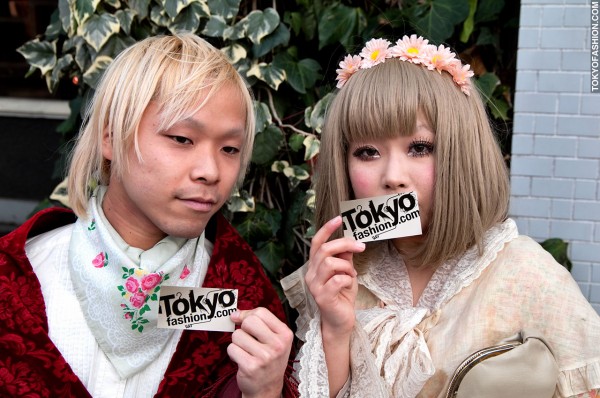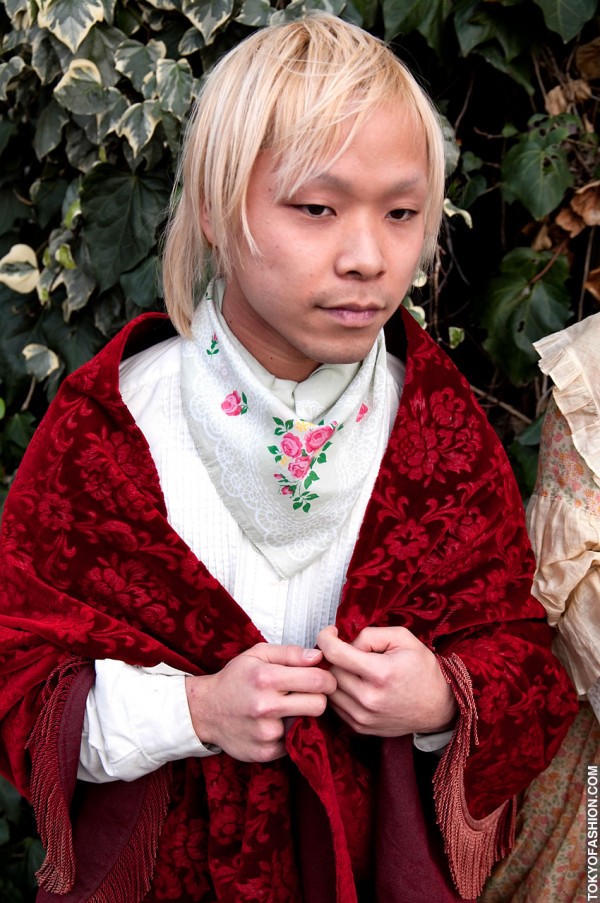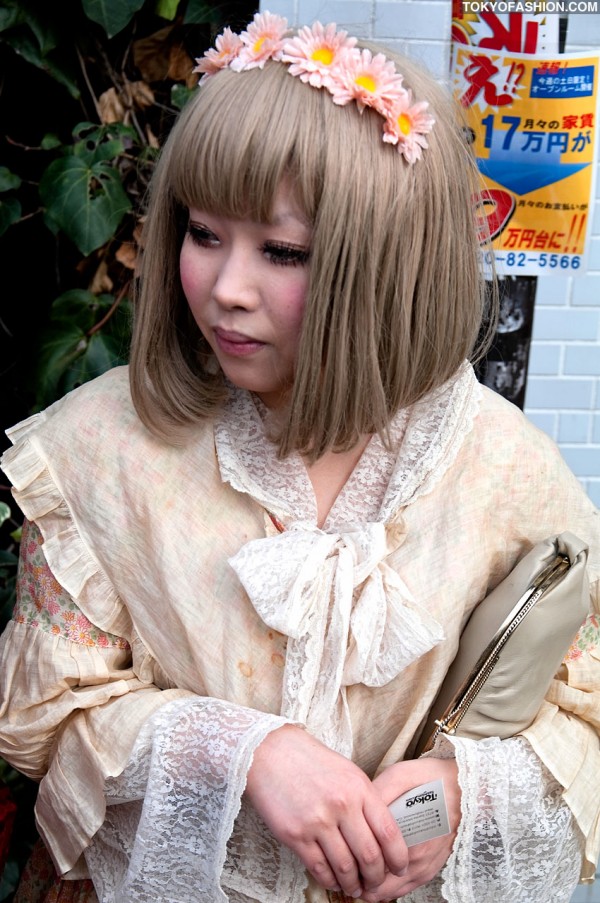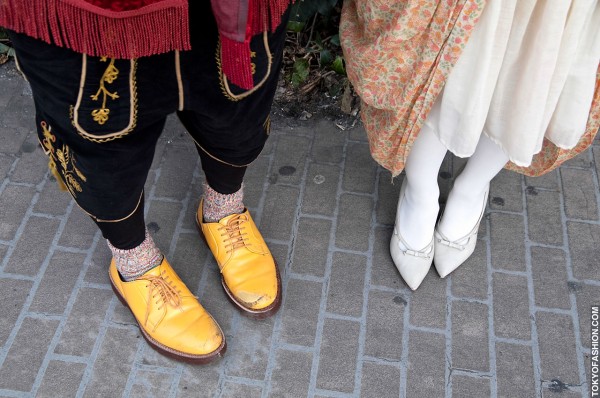 Click any of the photos to enlarge them.