Resale Chiffon Dress & Floral Tights vs. Maxi Skirt & Vans Sneakers
When we saw these cute girls in Harajuku we notice how each has put together a cute look with clothing from used/resale shops (their favorite places to shop). The girl on the right dressed in pastels and white is Saaya, a 20-year-old college student. Her outfit includes a long cotton skirt with a ruffle at the hem, a lace-trimmed blouse and a pink blouse. Her tan sneakers are from Vans.
Saaya's accessories include a Lady Gaga "We Pray For Japan" bracelet, a red cross necklace and a crucifix necklace. Her purse is a tote bag from American Apparel with a black bow tie attached to the strap.
The girl on the left is Rei, an 18-year-old who works in the apparel industry. She's wearing a vintage chiffon dress with a lace collar, ruffled front and pleated skirt over a pair of cut-off denim shorts. Floral print tights and black Mary Jane shoes are a nice complement to her outfit. Her ethnic-print backpack is from a used clothing shop. Accessories include a black velvet headband with a bow, a silver link bracelet, a vintage tone ring and a winged ring from Nadia.
We asked the girls about their favorite music and Rei said she likes JiLL-Decoy association.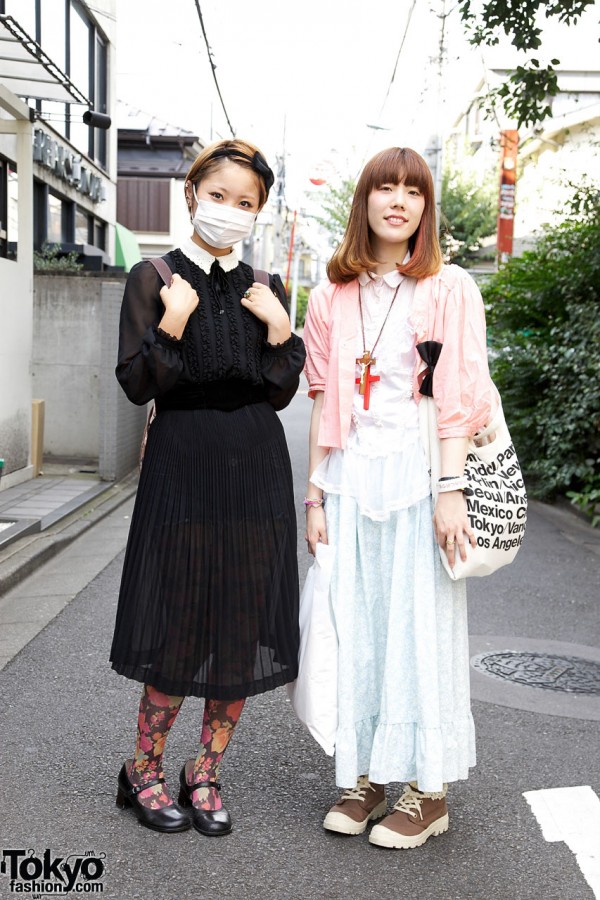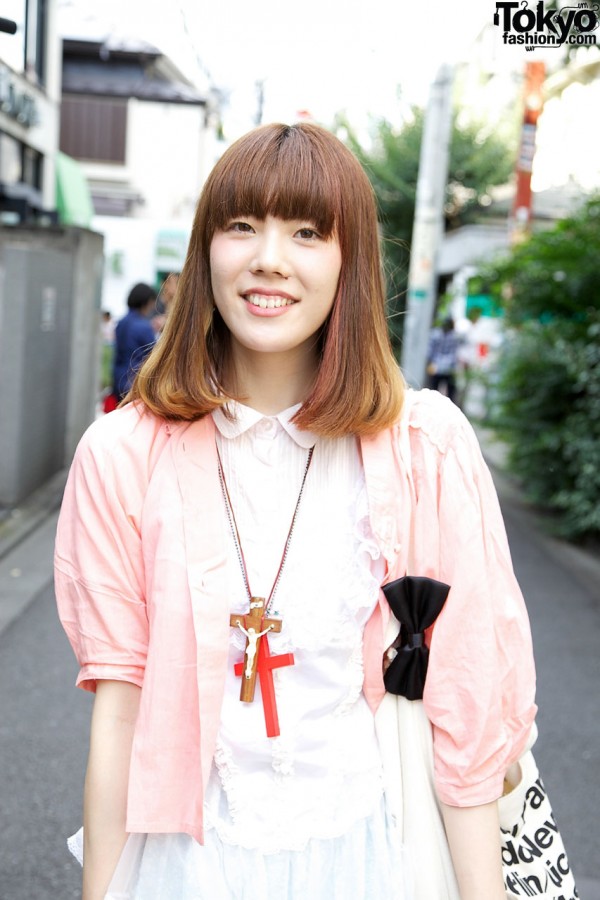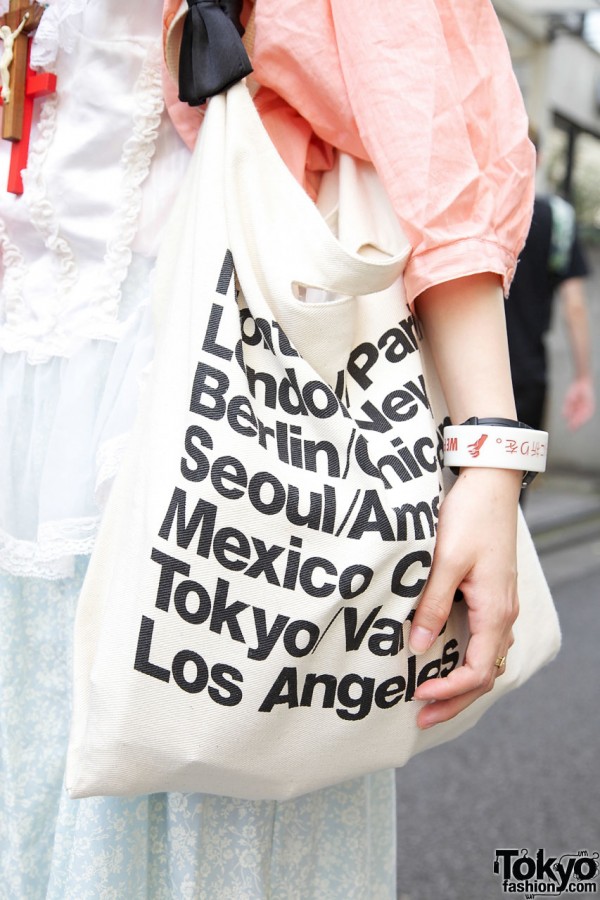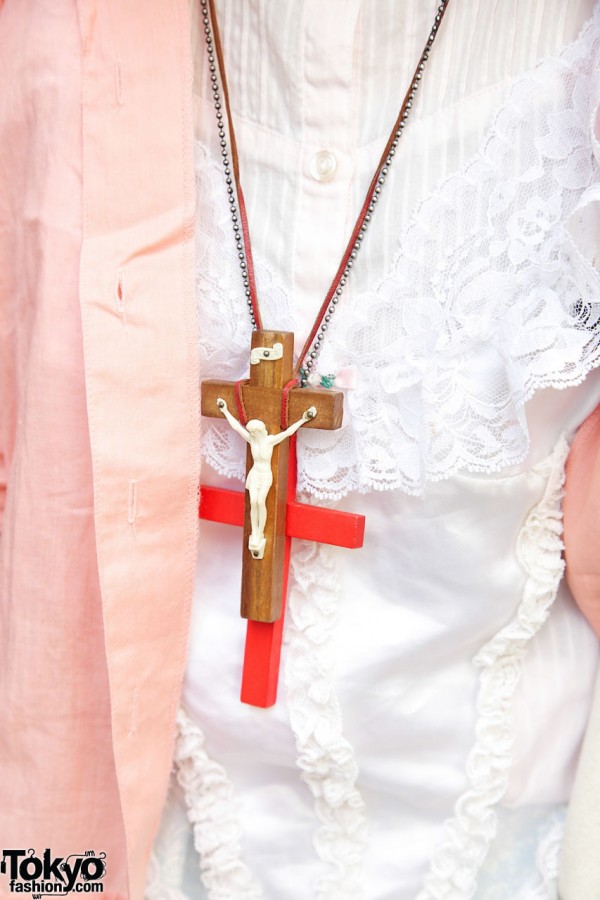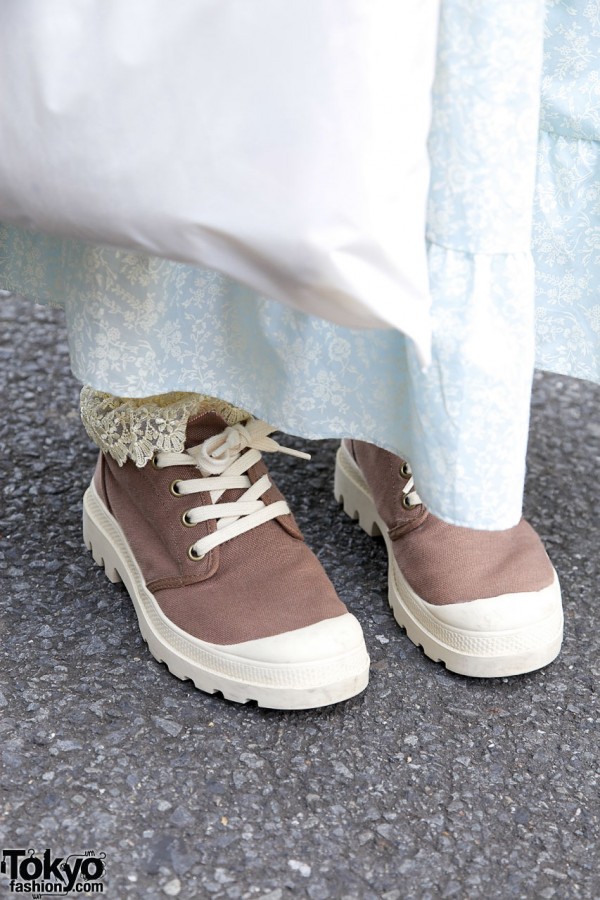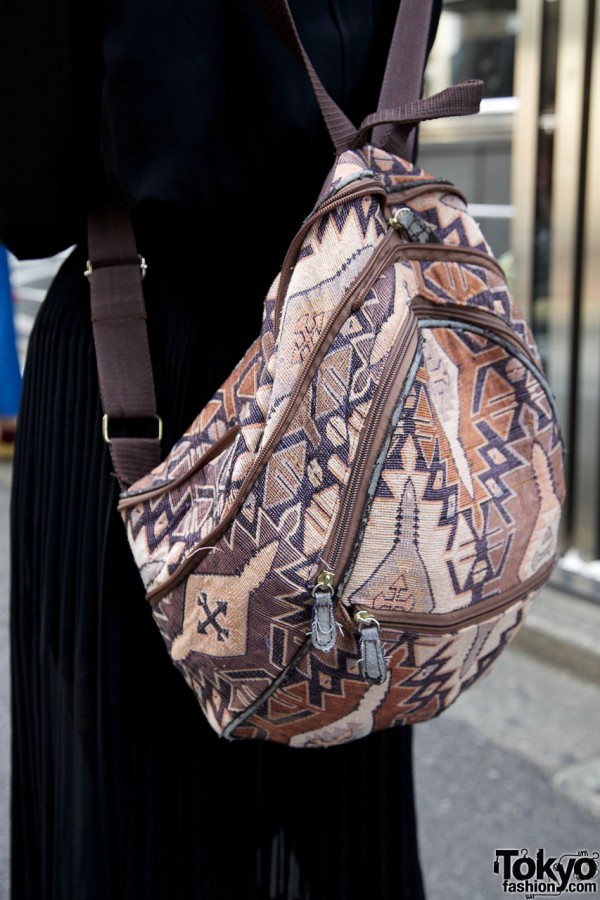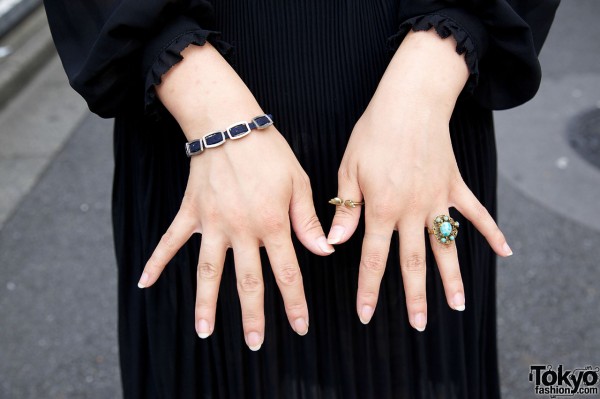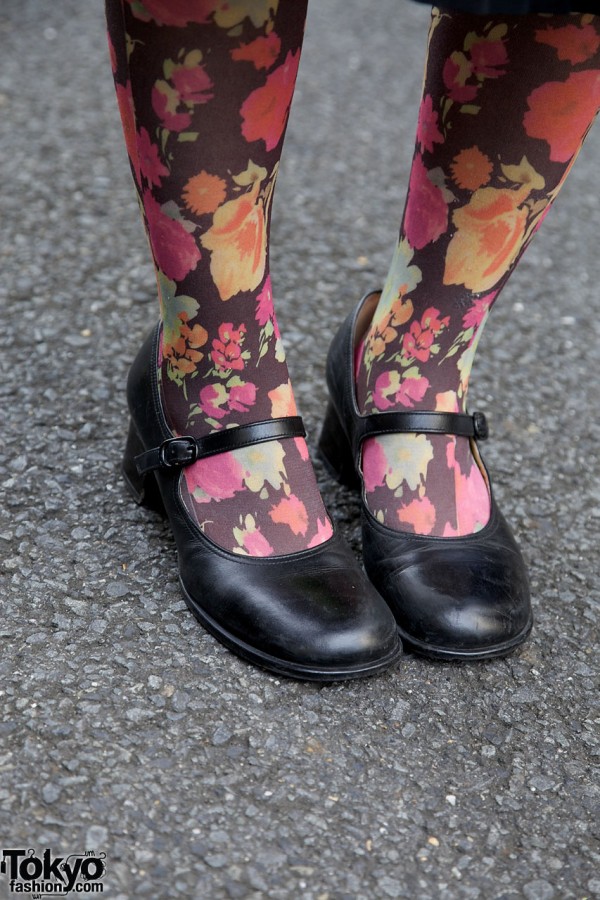 Click on any photo to enlarge it.