Retro Brimmed Hat, Rose FanFan & Liz Lisa Skirt in Harajuku
This cute girl in a retro wide-brimmed hat is 21-year-old Hiromi. Her outfit includes a cotton voile blouse with ruffle details from Rose FanFan and a pieced floral skirt from Liz Lisa. She's also wearing over-the-knee socks and tan leather shoes. Hiromi's shopping bag from Wonder Rocket and her handbag is from Gucci.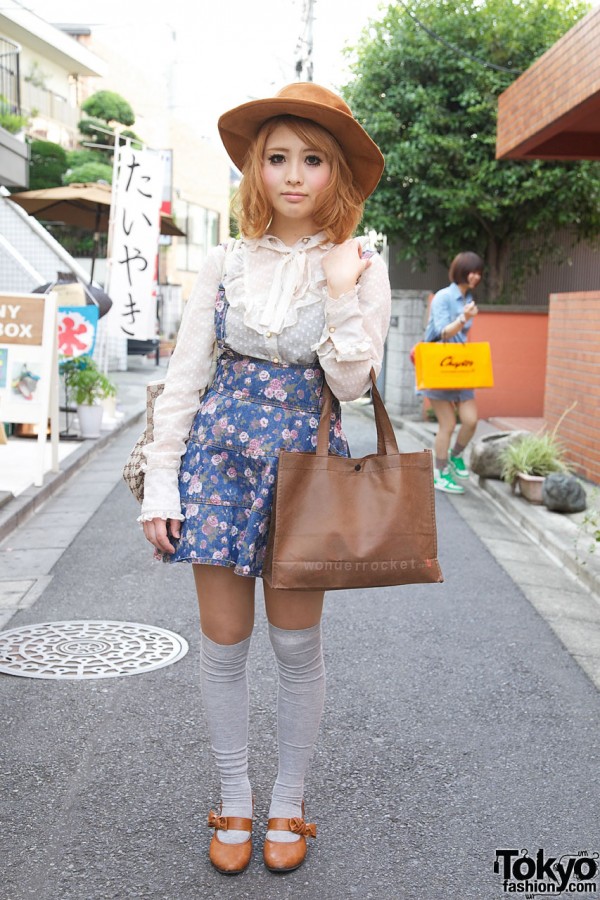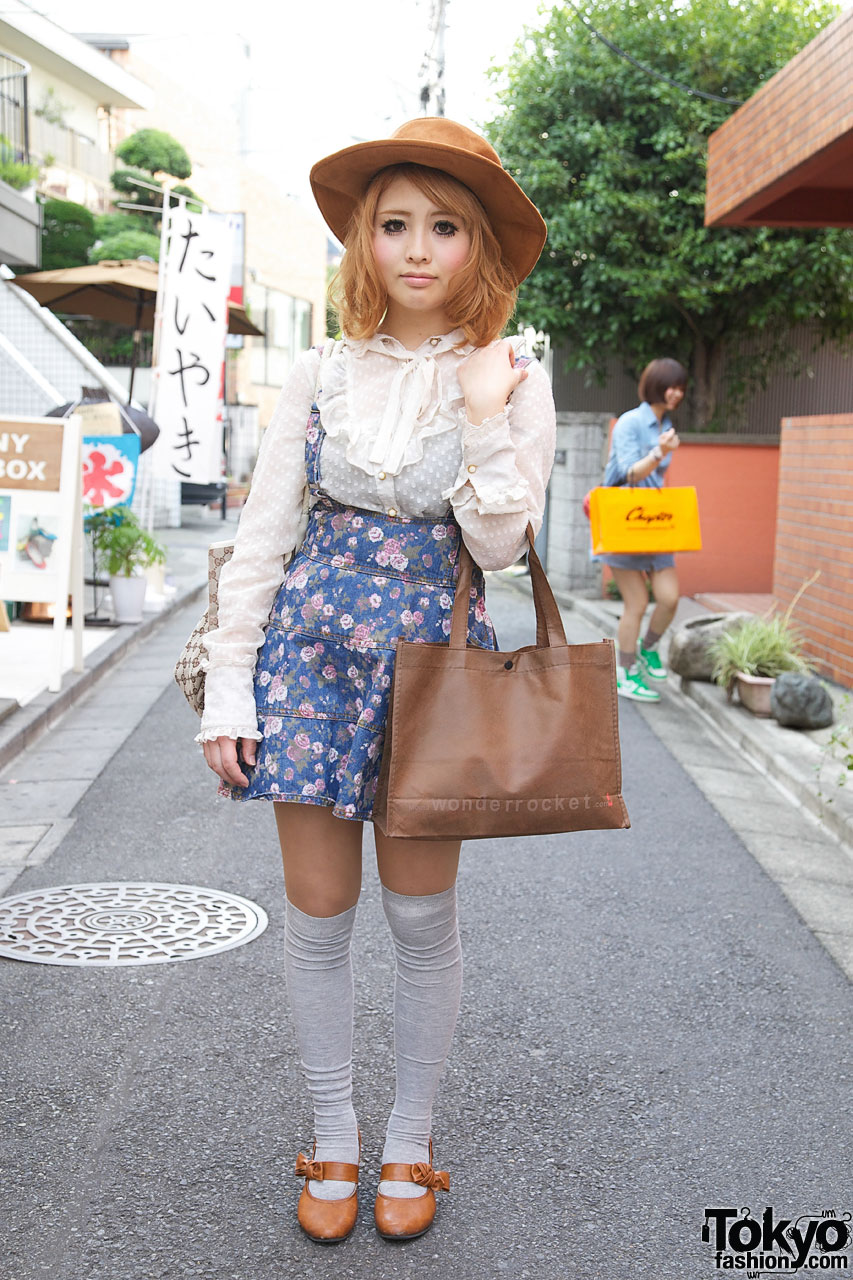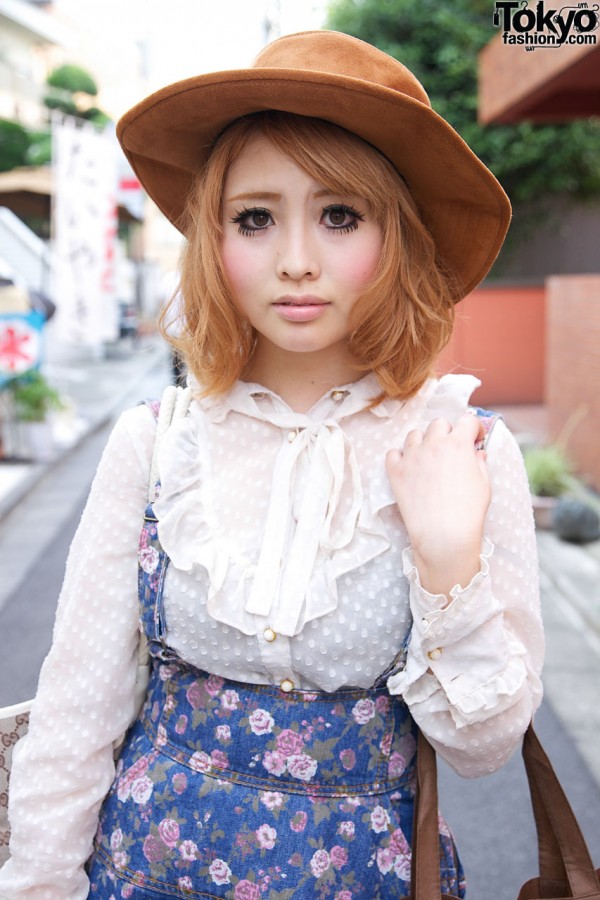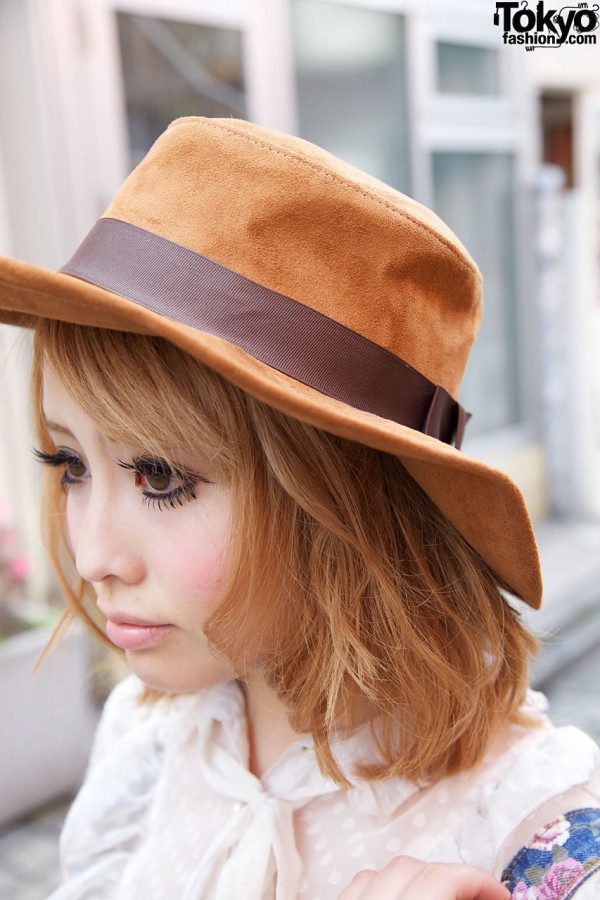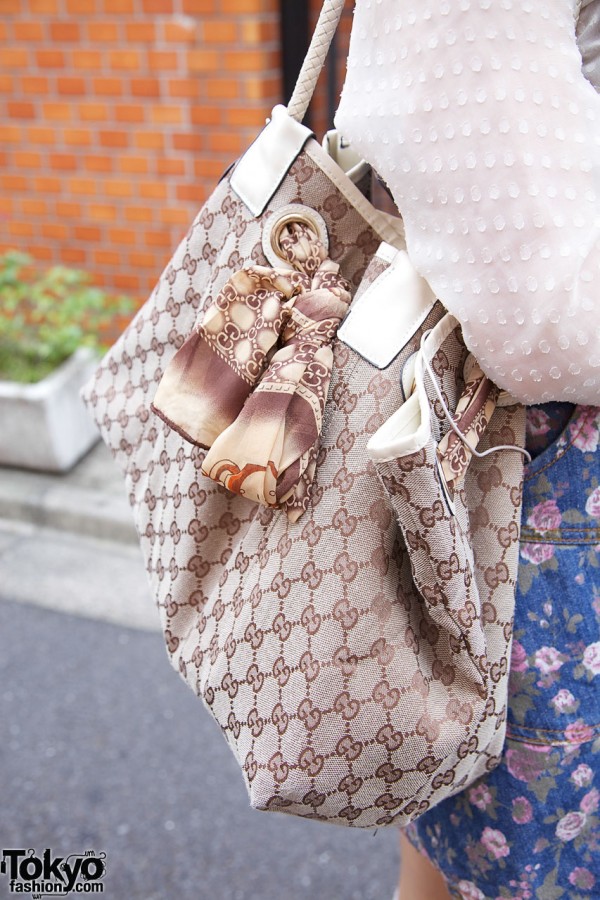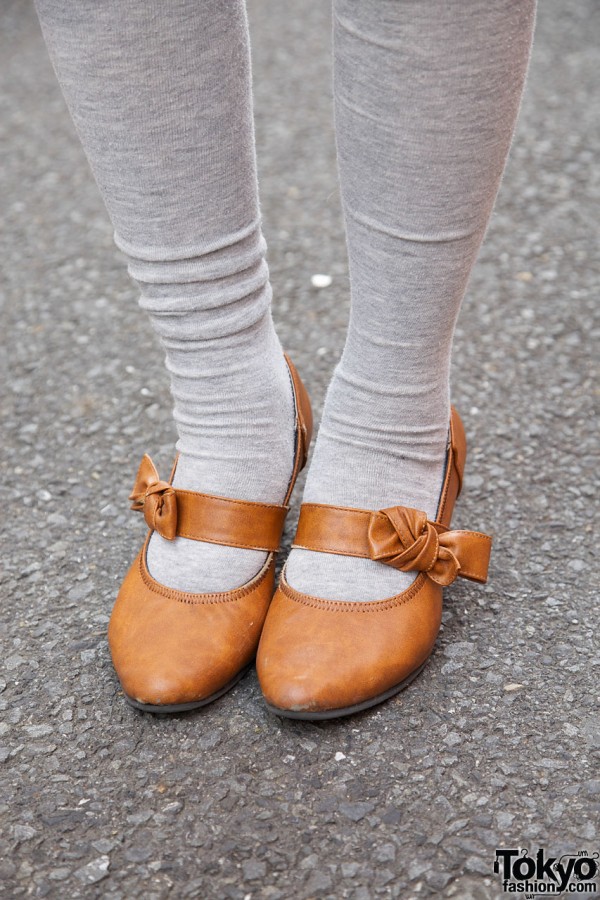 Click on any photo to enlarge it.