Here's Ondei, a 20-year-old beauty school student. Her short black denim jumpsuit is from OTOE. Her jumpsuit's studded embellishment and her sequined mosaic belt gives her outfit a retro feel.
Ondei is carrying a large Louis Vuitton shoulder bag. Her shoes are high-heeled black leather ankle boots. Ondei's favorite fashion store is OTOE and her favorite music is electro.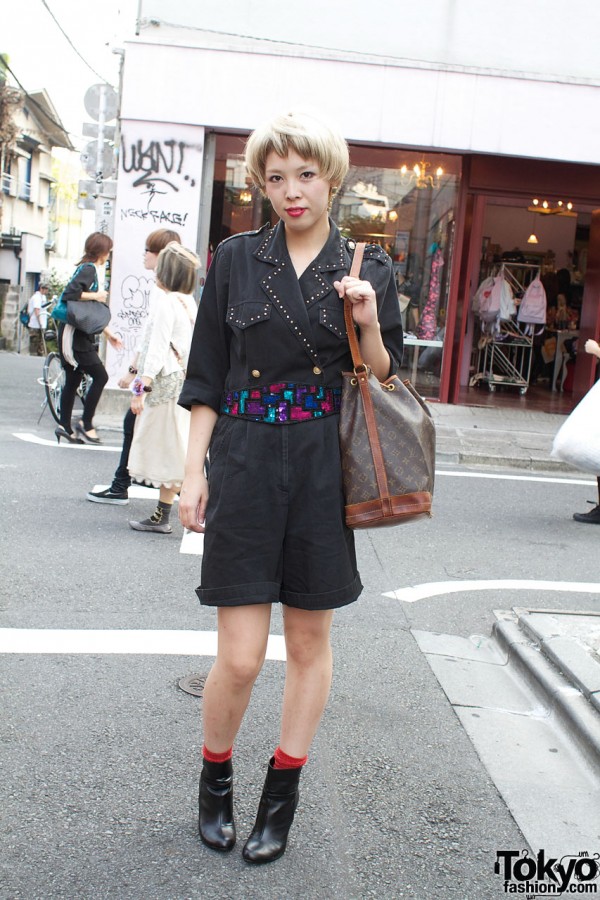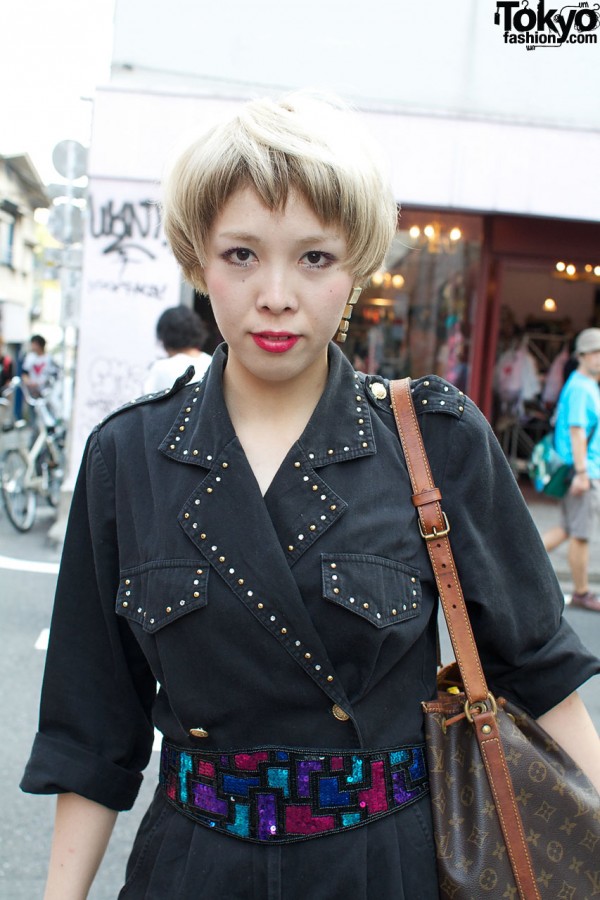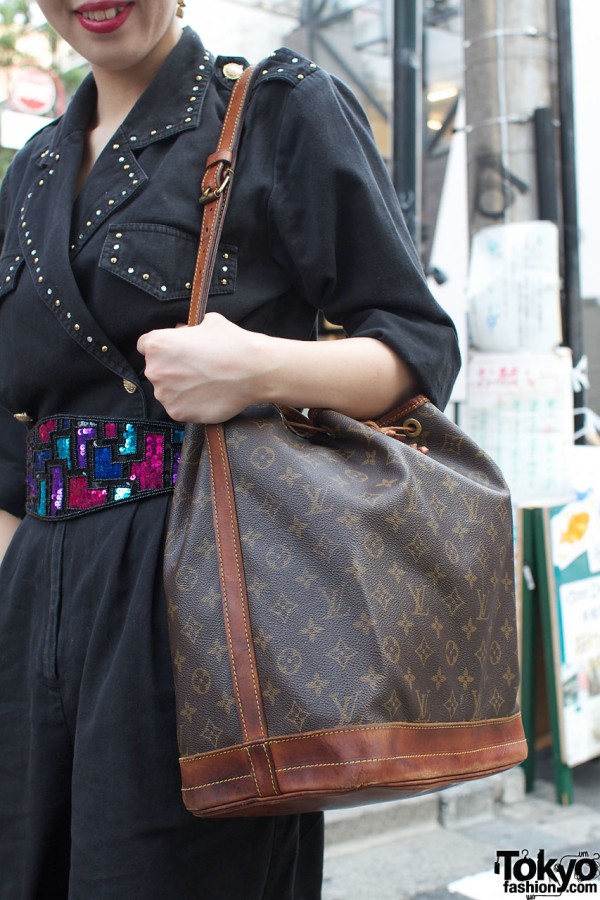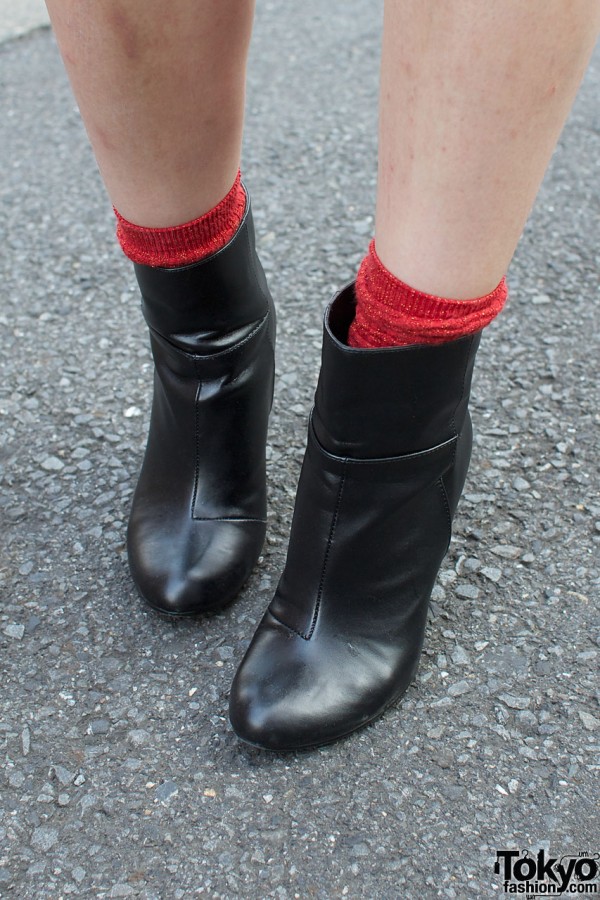 Click on any photo to enlarge it.