Tokyo street fashion shot of three people in Ura-Harajuku.
These two Japanese girls and their male friend were walking on Cat Street in Harajuku when we snapped their photo. The guy is dressed in a t-shirt, colorful shorts, and velcro sneakers. The girl in the middle is wearing a tie-dye looking purple dress with white sneakers and purple socks. The girl on the right is wearing a silver shirt or dress with a big heart on it, a "Montreal" baseball cap, torn / ripped black leggings, and gladiator sandals.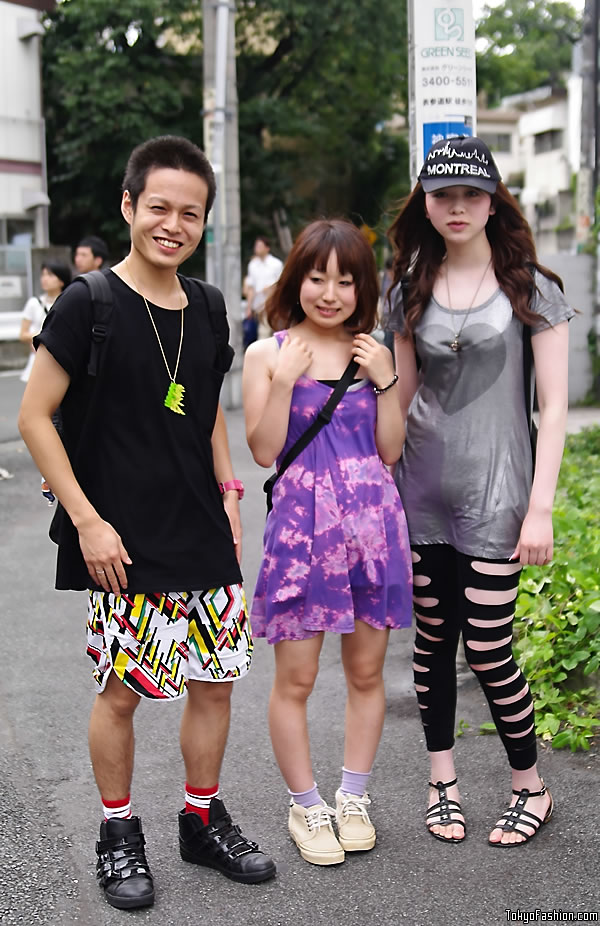 You can click the picture to see a bigger version.