RNA & Nadia vs. 6%DokiDoki & Resale
Chiako and Nori are 19-year-old students that we photographed in Harajuku. Chiako, the girl on the left, is a fan of RNA, Nadia and F.i.n.t. She's wearing a striped top and denim skirt from RNA. Her blue t-strap shoes are from F.i.n.t. and her white tote bag is from Nadia.
Chiako likes the music of the rock bands Mr. Children and The Pillows and singer Yuki.
The girl on the right with a pink lace-trimmed hat is Nori. Her outfit includes clothing items that she's adapted in unusual ways. She's wearing her pink resale blouse as a strapless top, but you can see it actually has sleeves. Her red dotted skirt is made from another blouse and is a perfect match for her red dotted sandals. She bought her red leather purse in Shimokitazawa.
Nori has decorated her outfit with fabric bows and she's wearing plastic jewelry from 6%DokiDoki. She told us her favorite brands are 6%DokiDoki and Milk.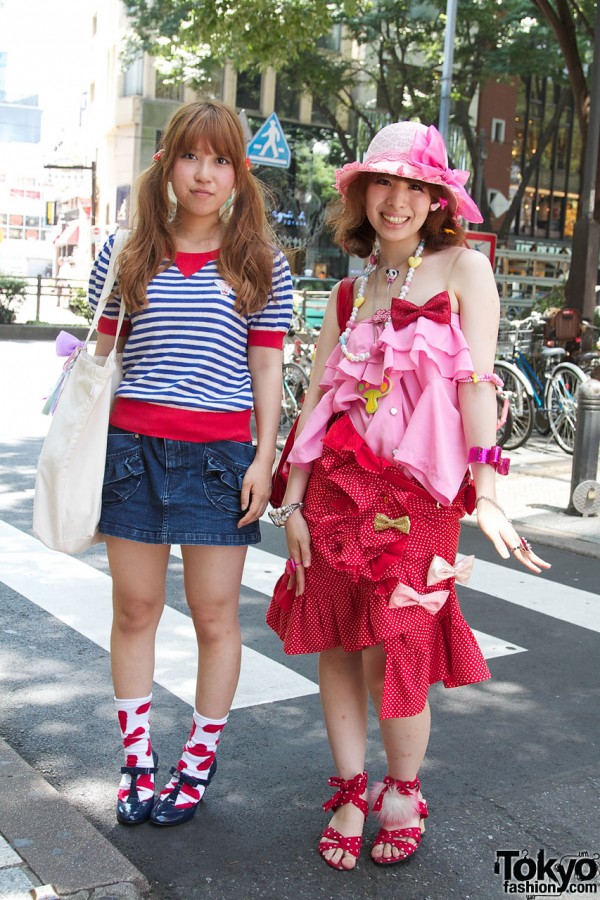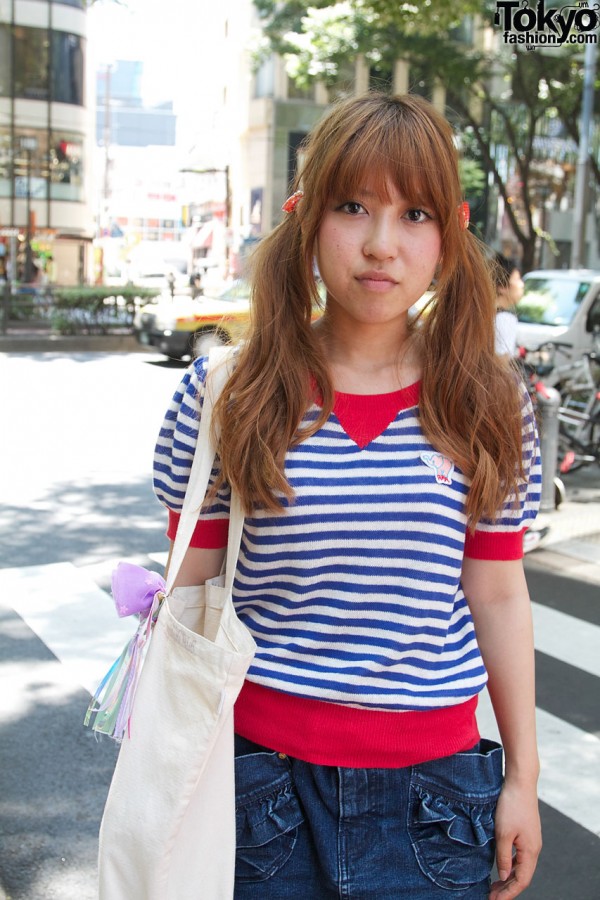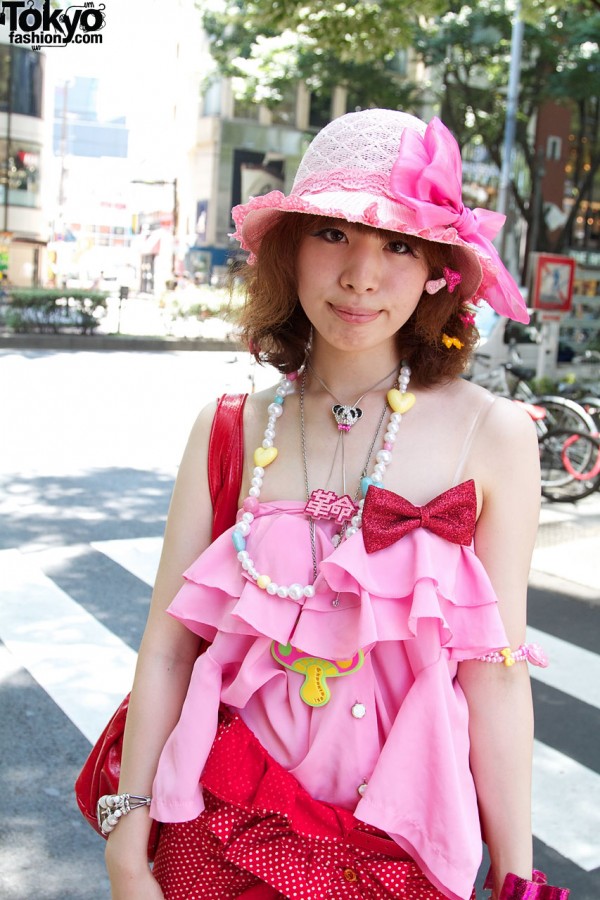 Click on any photo to enlarge it.