RNA Top & Shorts with H&M Bag
19-year-old Eri is wearing her red hair in two twisted buns known as odango. Her shorts and cartoon t-shirt are from RNA, which is her favorite brand. Her pink nylon bag from H&M is decorated with small toys. She's also wearing a pink spiked bracelet and bright pink socks. Her multi-colored shoes are Vans.
Eri has several piercings in her ear with silver and pink earrings. Her red, white and blue neck scarf is from G2?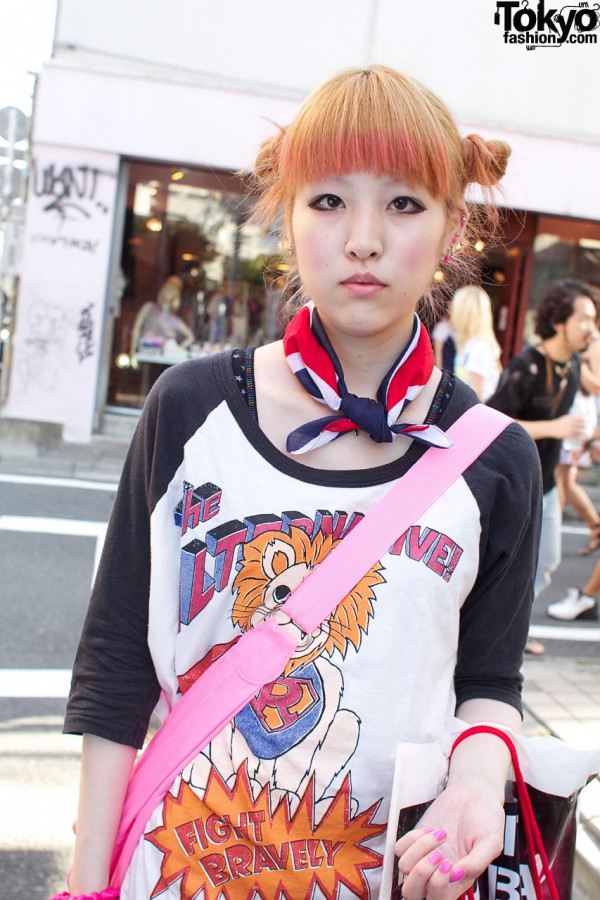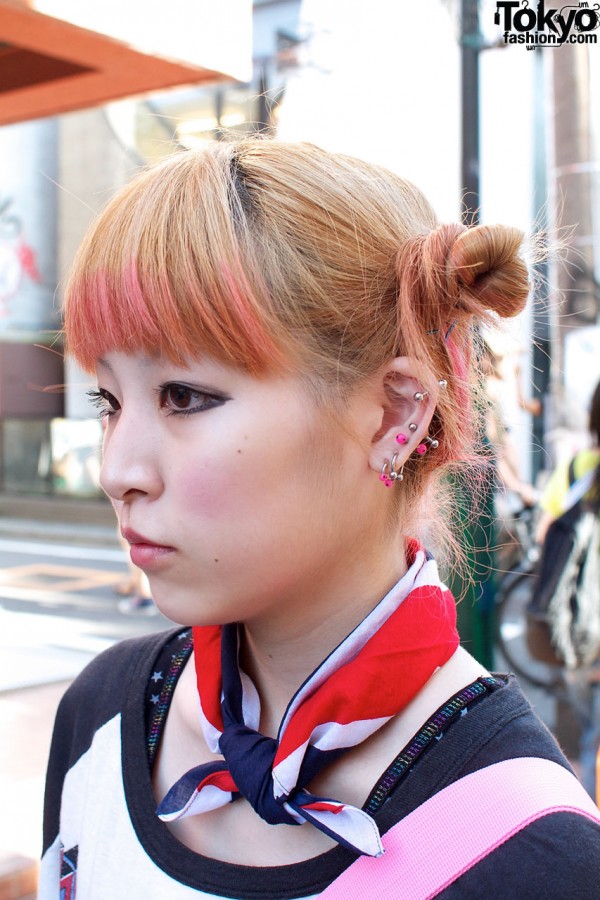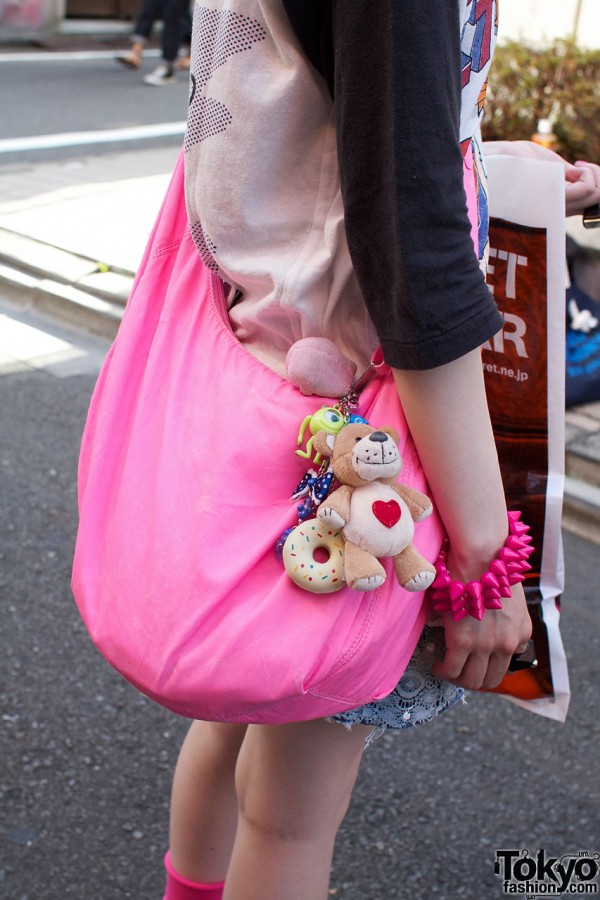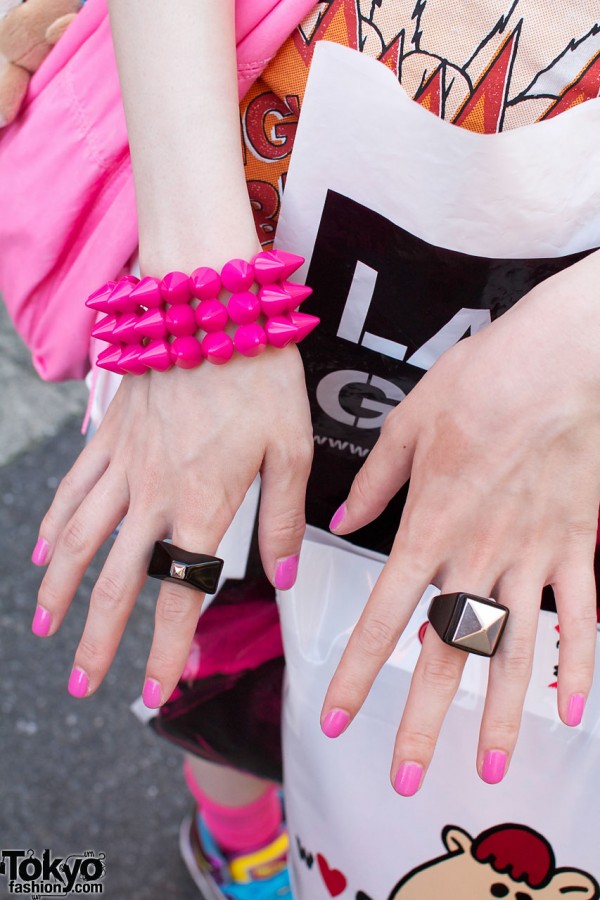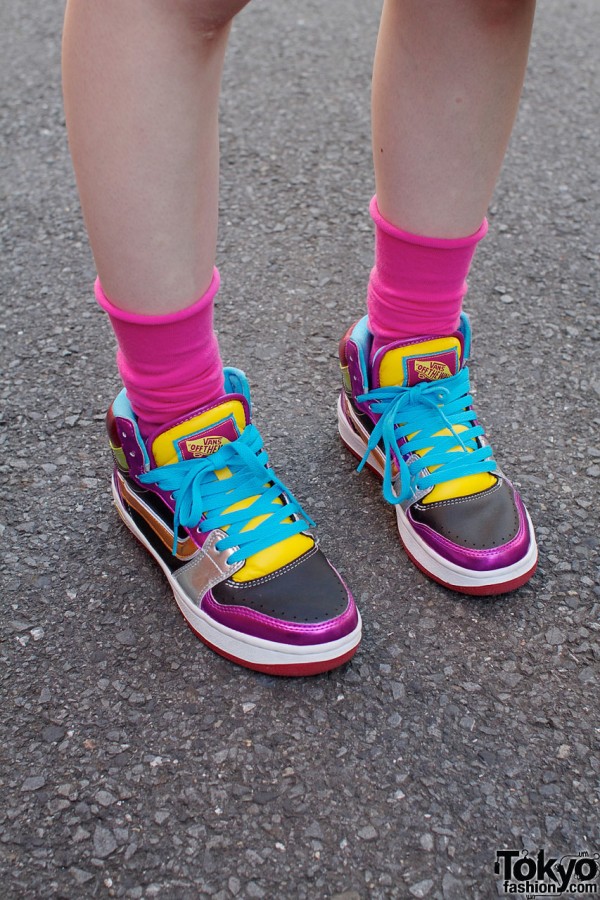 Click on any picture to enlarge it.