Rocker Girl's AC/DC T-Shirt & Malaika Sequined Bag
Akipo is a 19-year-old college student who's a fan of heavy metal music. We first noticed her sheer socks with black embroidery and her black-and-white shoes from Gasp. She's also wearing an AC/DC t-shirt from Julio with a short black skirt from Hanjiro. Accessories include heart-shaped sunglasses, a Vivienne Westwood watch, colorful plastic bracelet and studded metal wristband.
Akipo's black canvas and sequin purse is from Malaika. We asked about her favorite designers and bands and the answer was Vivienne Westwood and AC/DC. You can find out more about Akipo on her blog.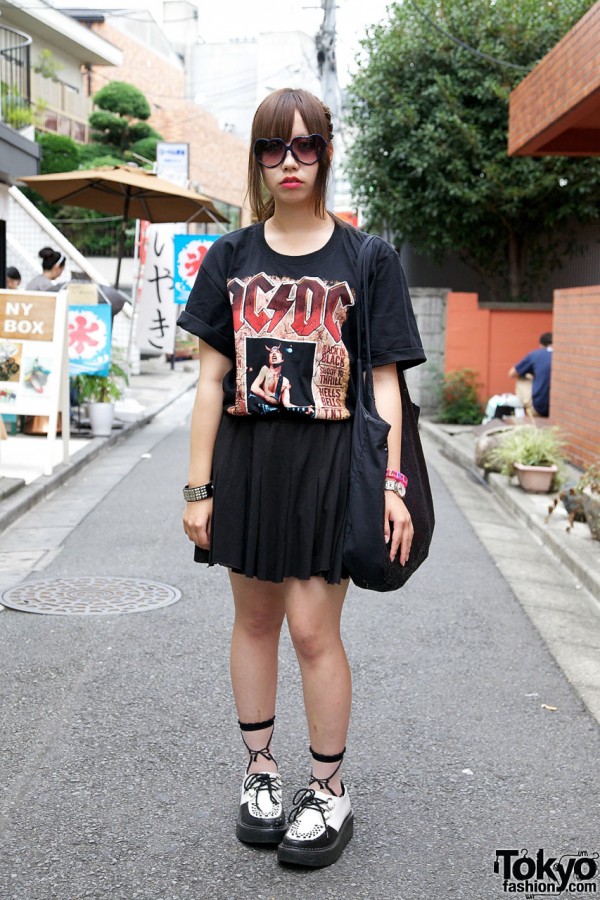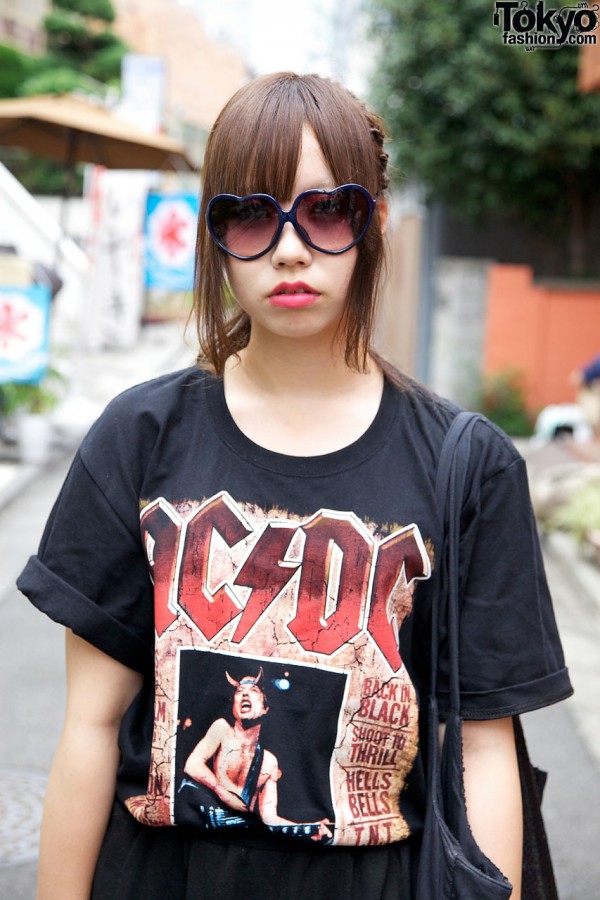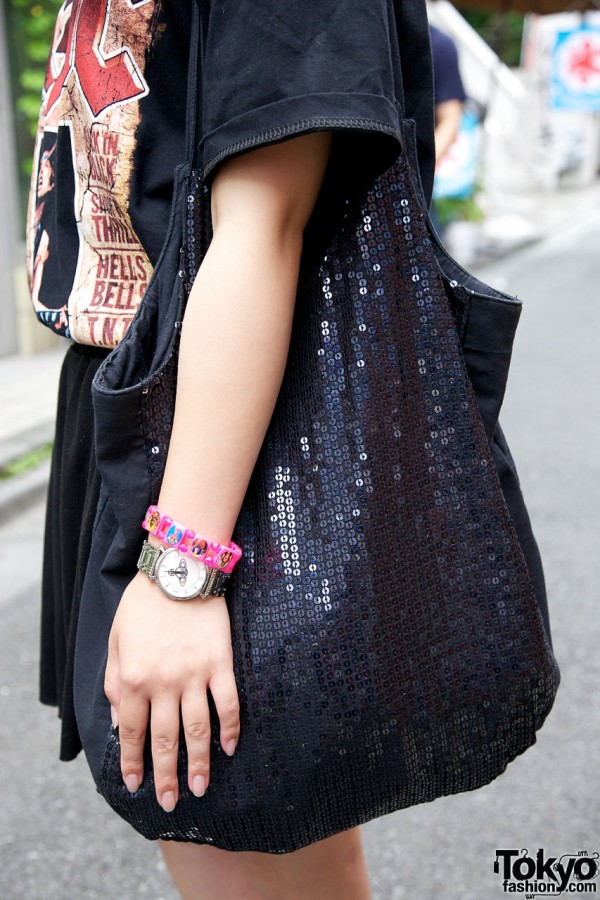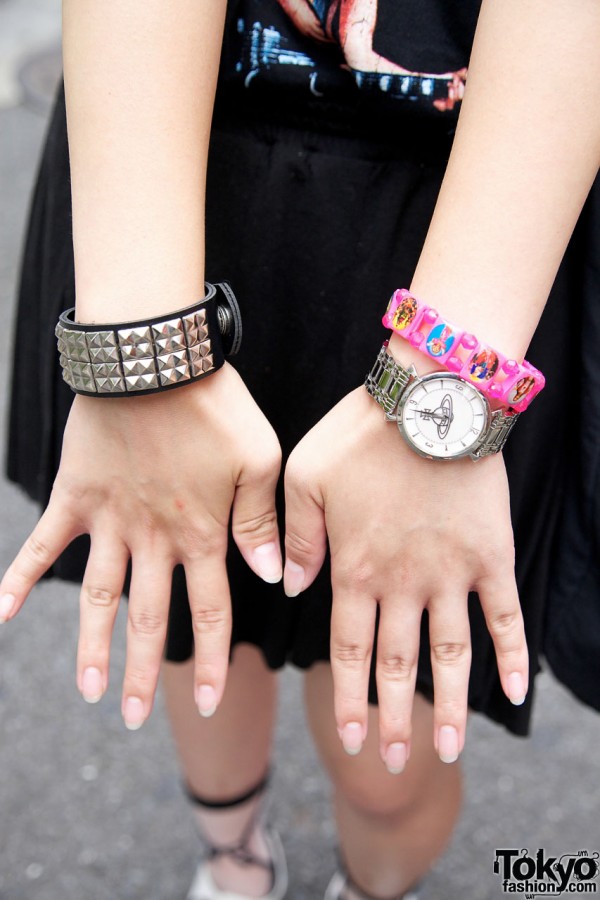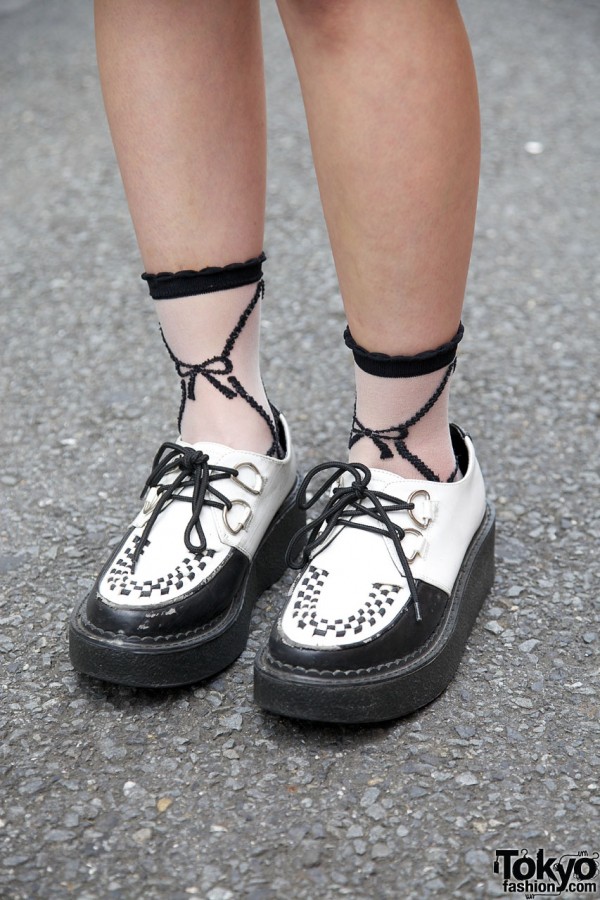 Click on any photo to enlarge it.