Rodeo Crowns, Shimamura & Bear USA Sneakers
This Japanese girl with checkered style is Mami, a 19-year-old who works in sales. Her outfit includes a pink, white and turquoise jacket with a black-and-white polka dot collar from Rodeo Crowns and black-and-white gingham checked pants from Shimamura. Her shoes are white leather sneakers with striped laces from Bear USA.
Mami is wearing a G-Shock watch. Her other accessories include a necklace with a large number 5 and another necklace with tiny earphones. She's carrying a mini duffel bag from Honey's has a patch that says "Hot Minds, It's You That Bear the Next Generation."
We asked Mami about her favorite shops and brands and the answer was New Era and Galaxxxy. Her favorite music is by Mona and Michael Jackson.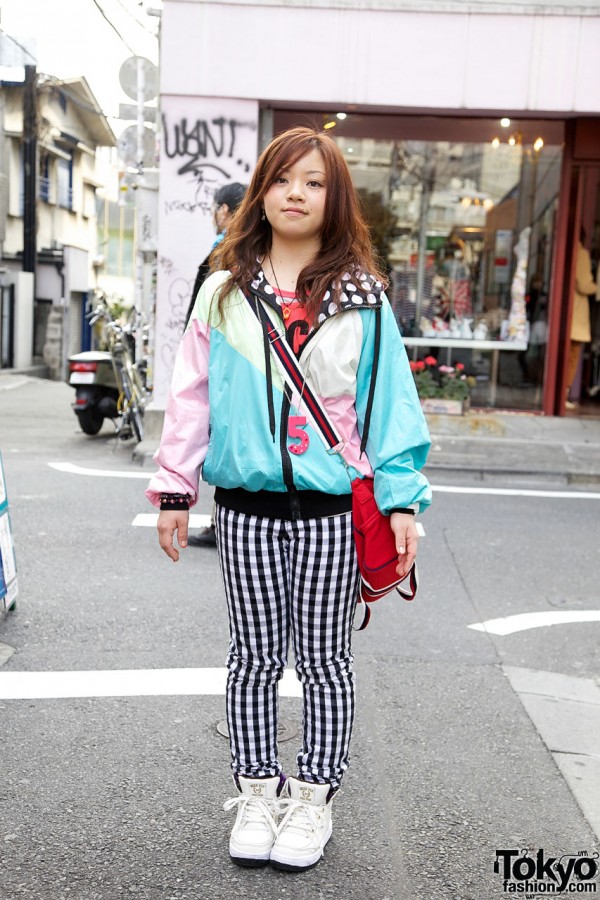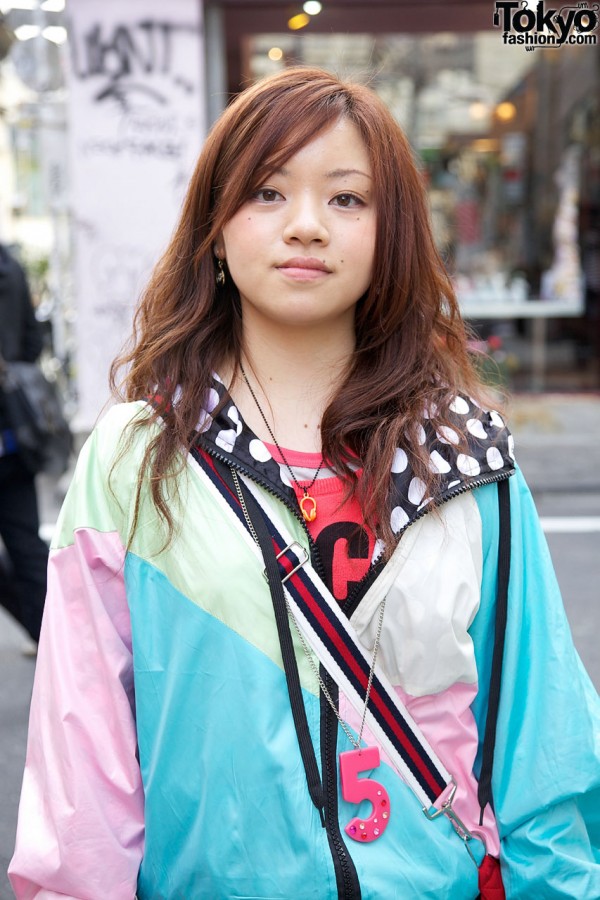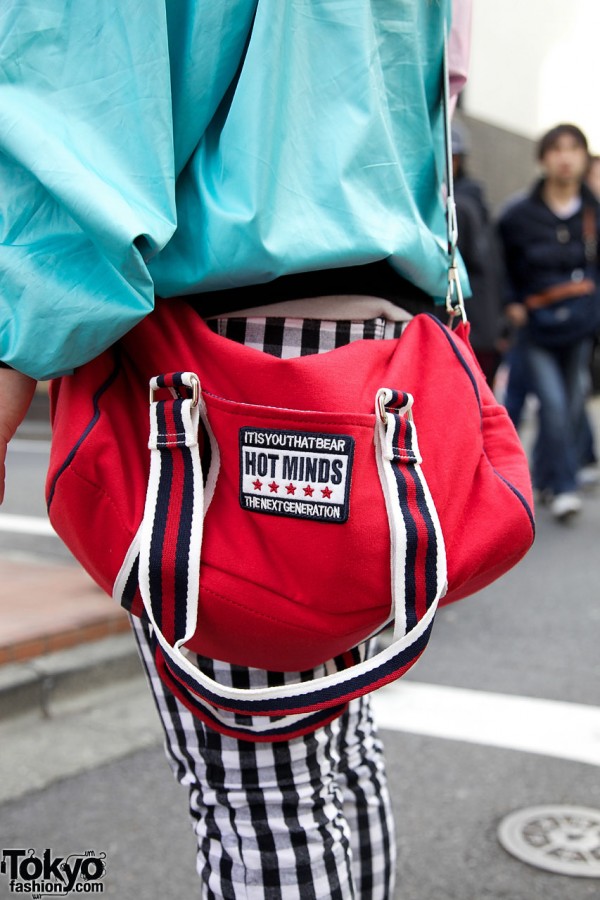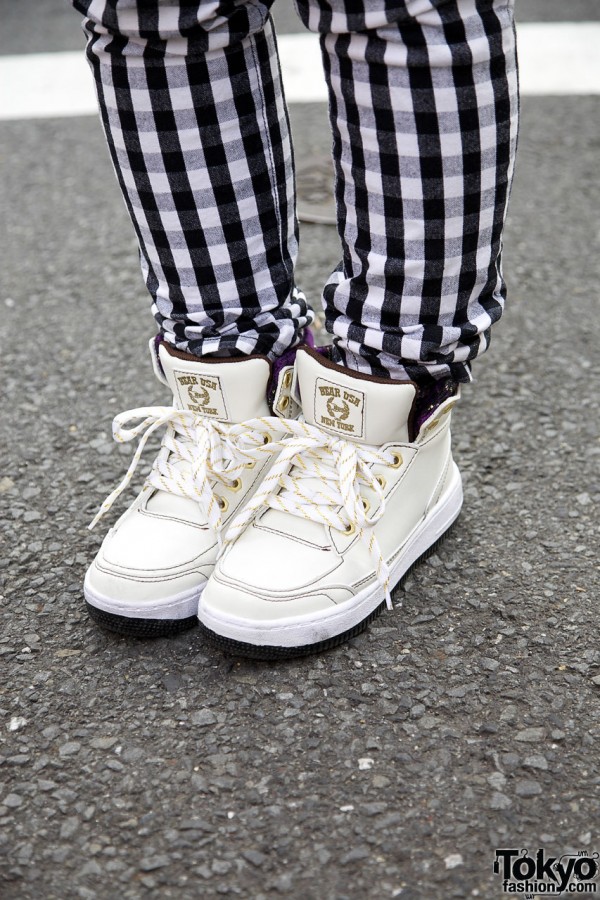 Click on any photo to enlarge it.