Rosy Baroque Lace Dress & Small Straw Hat
This 18-year-old blonde Japanese girl dressed in the Dolly-kei style is named Shiho and we photographed her in Harajuku. She's wearing a long white lace dress from a Shibuya select store named Rosy Baroque over a white chiffon blouse and skirt. Her accessories include a small straw hat with a large flower and two large tassels worn as a necklace.
Shiho's lace teddy bear purse is from Tarock. She's also wearing white lace platforms (or rocking horse shoes) from Vivienne Westwood.
Shiho's favorite store is Tarock. If you read Japanese, check out her website here.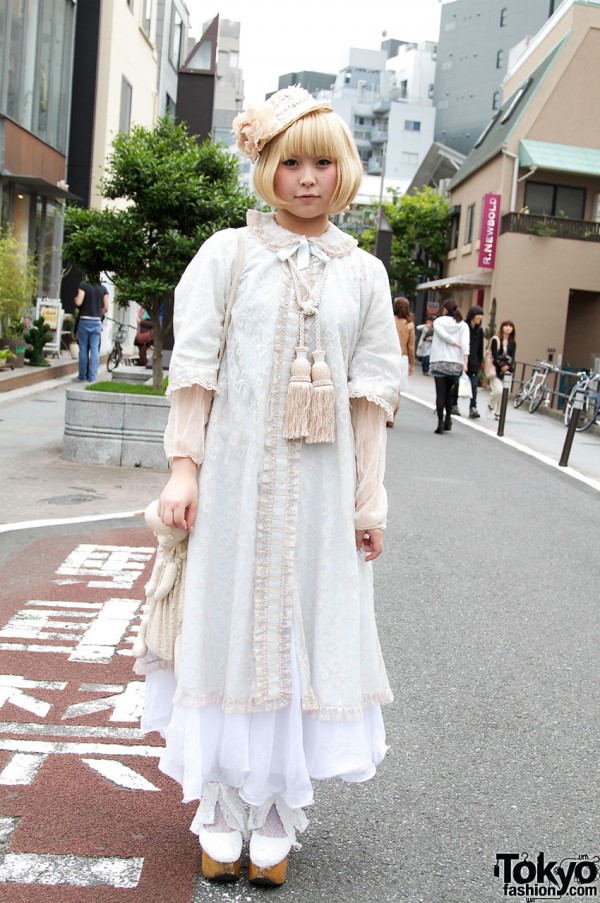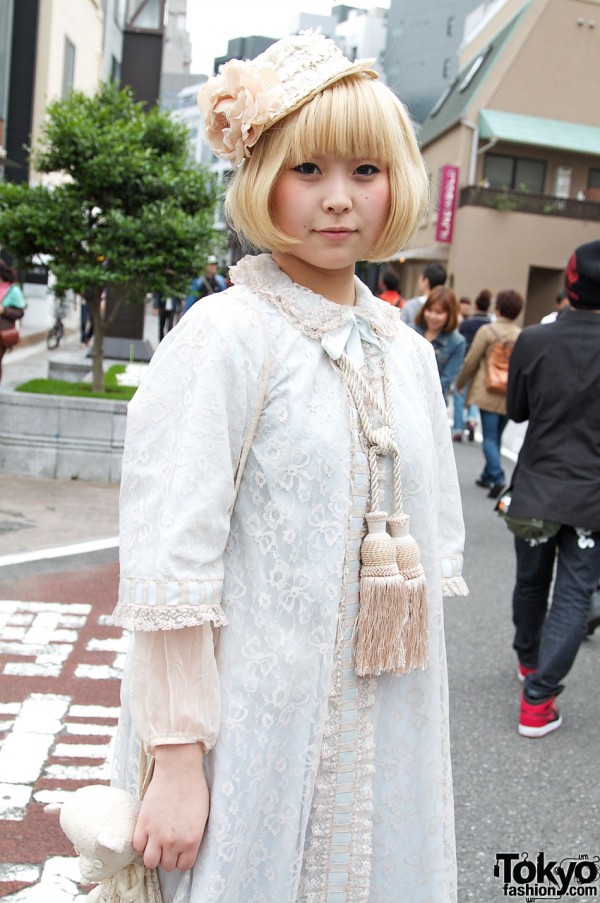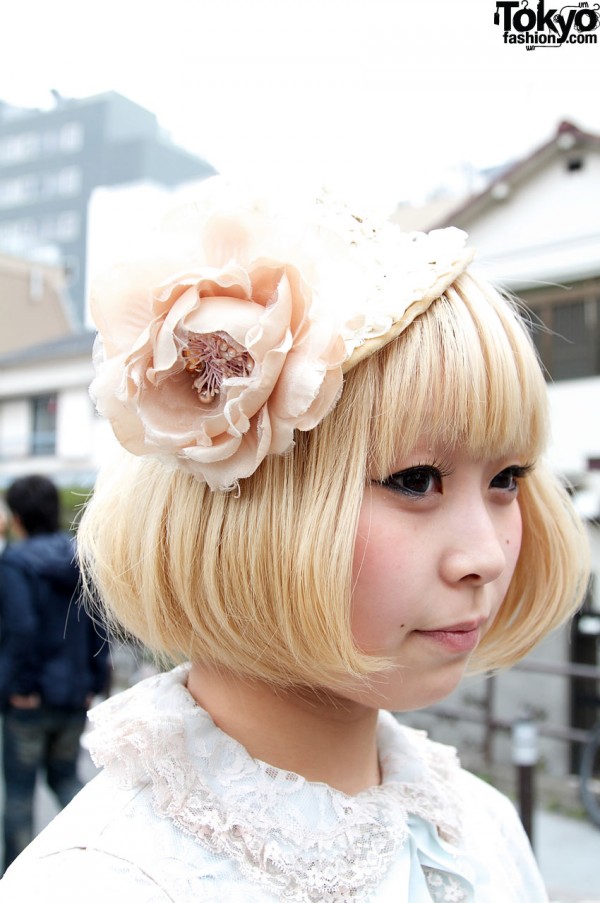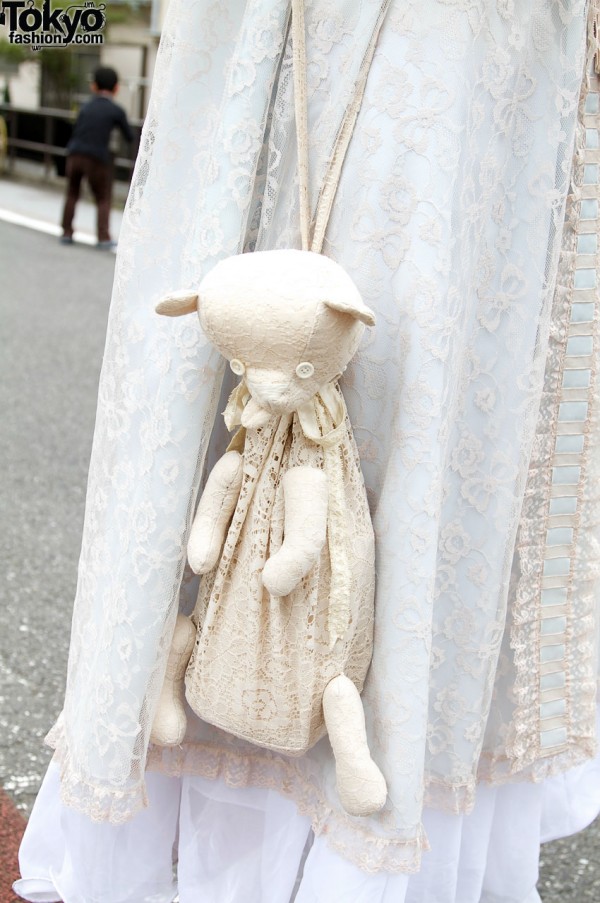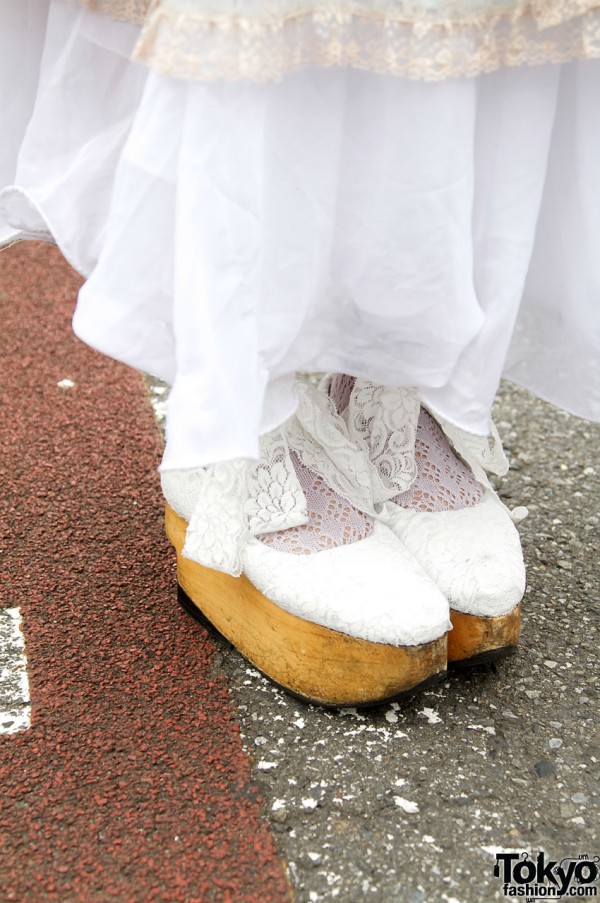 Click any photo to enlarge it.