Tokyo street style photo taken in Harajuku in the summer of 2009.
These two friendly and smiley Japanese girls first caught our attention because they were both wearing gold shoes – one with heels, the other wedges. The girl on the left is wearing cute blue ruffled jumper shorts and a big heart necklace. The girl on the right is wearing a striped shirt under a white see through belted baggy white top, cuffed shorts, and a hat. Both of them are carry shopping bags, including one from the Japanese brand Yellow 96.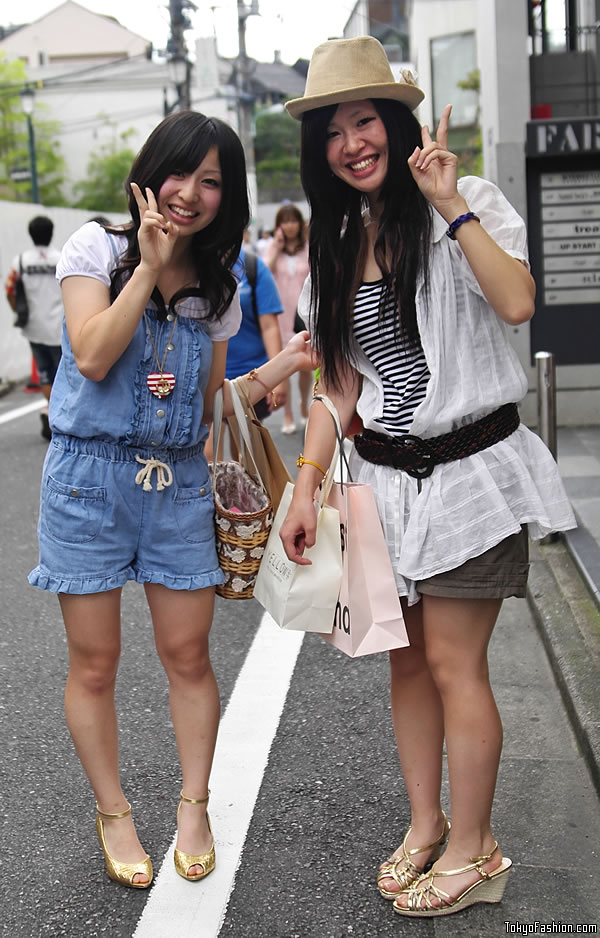 Click the image for a larger version.