Ruffled Skirt from Crisp vs. Grimoire Corset & Apron
Here are two more cute Japanese girls who have put together stylish looks that are influenced by Dolly-kei fashion. The girl on the right is wearing a top, skirt and apron from Grimoire. Her black corset and brown print slippers are from Bunkaya Zakkaten.
Her accessories from Grimoire include a small decorated hand mirror on a necklace and two vintage-style bracelets. She's wearing a large flat hair bow and carrying a Candy Stripper bag.
The girl on the left is has a lace trimmed white blouse and a lacy knit sweater from Hanjiro. Her layered chiffon skirt is from Crisp. She's also wearing white stockings and As Know As pumps with ankle straps. Her vintage leather purse with rose panels is from Grimoire. Her accessories include a vintage straw hat and an eclectic necklace from Furima.
Both of these girls say their favorite shops are Virgin Mary and Grimoire, two of the most popular Dolly-kei shops in Harajuku. The girl on the left said her favorite music is Sakana Cushion and Tokyo Incidents.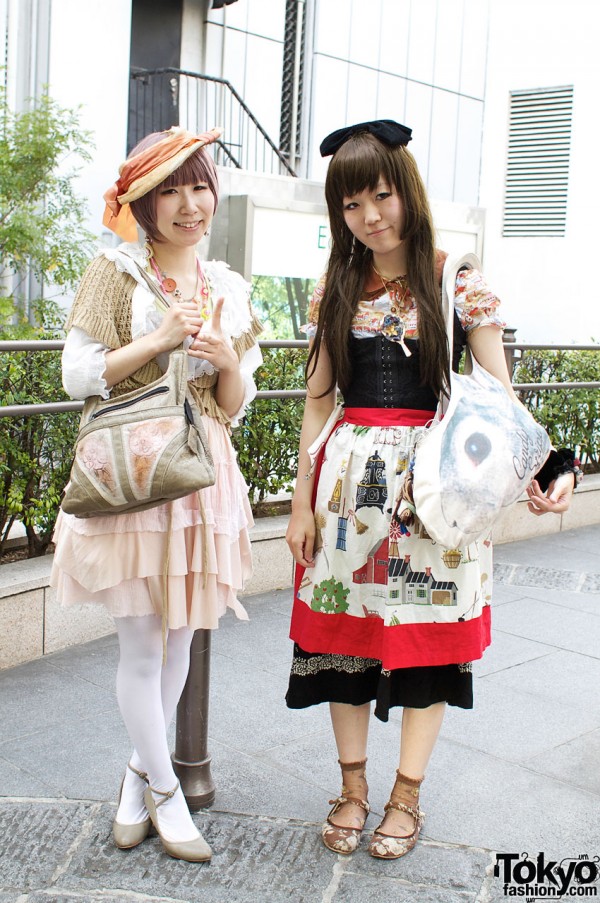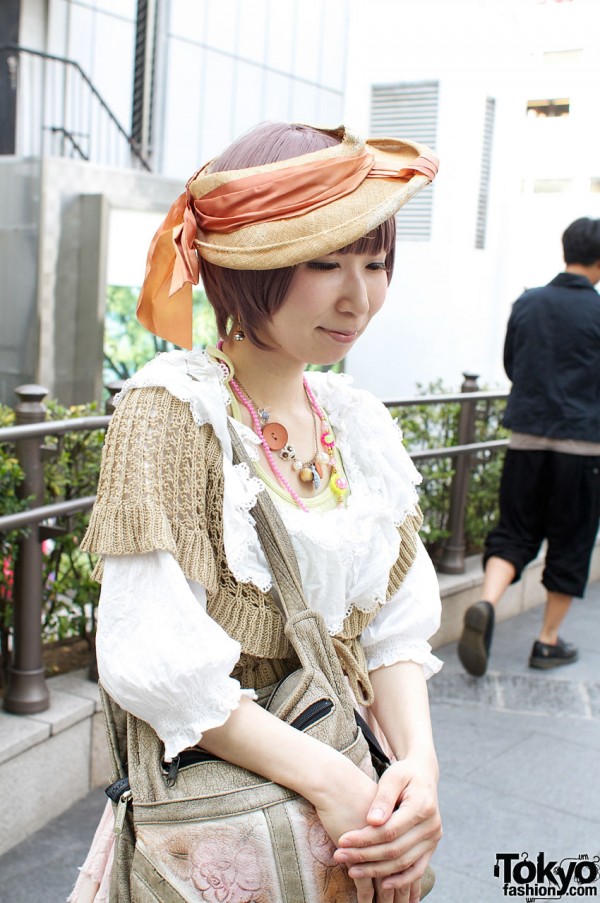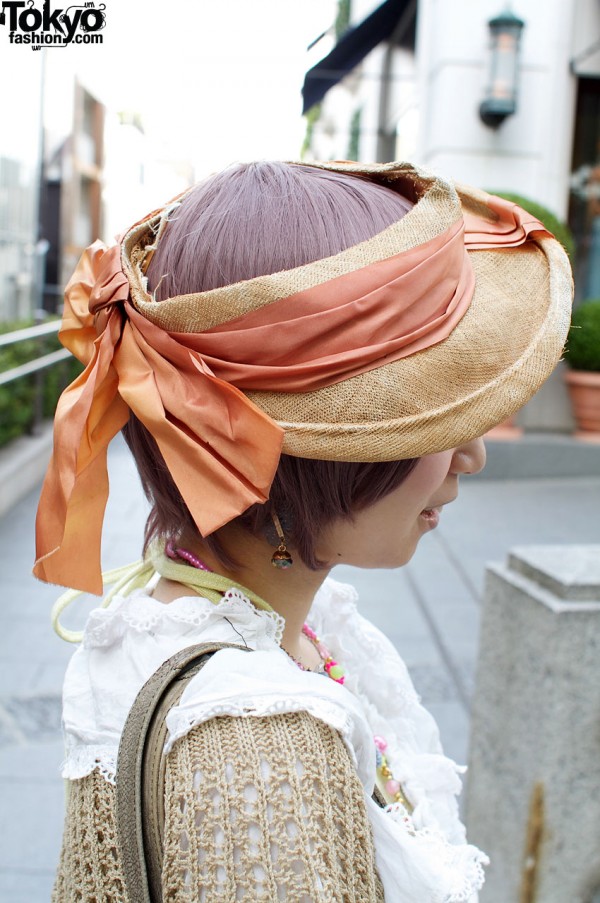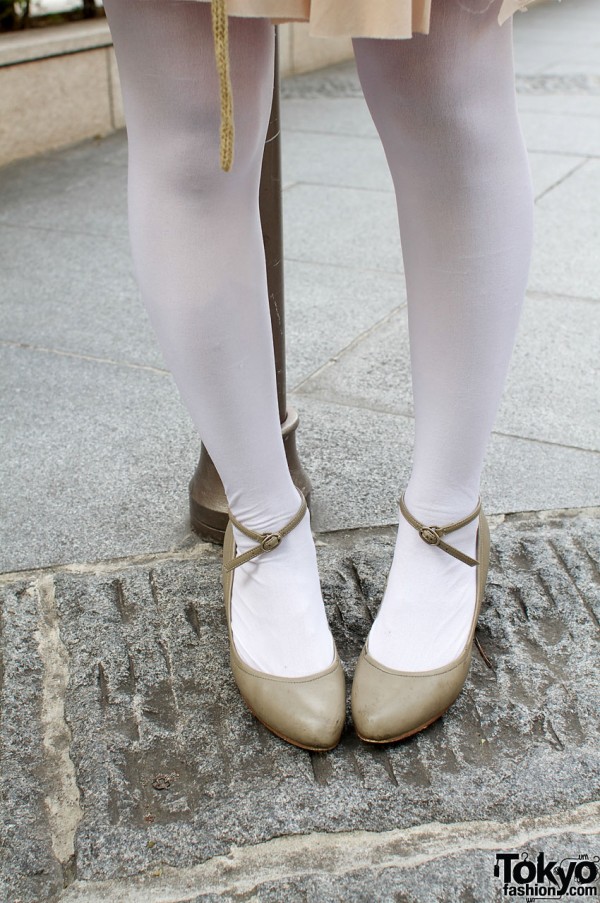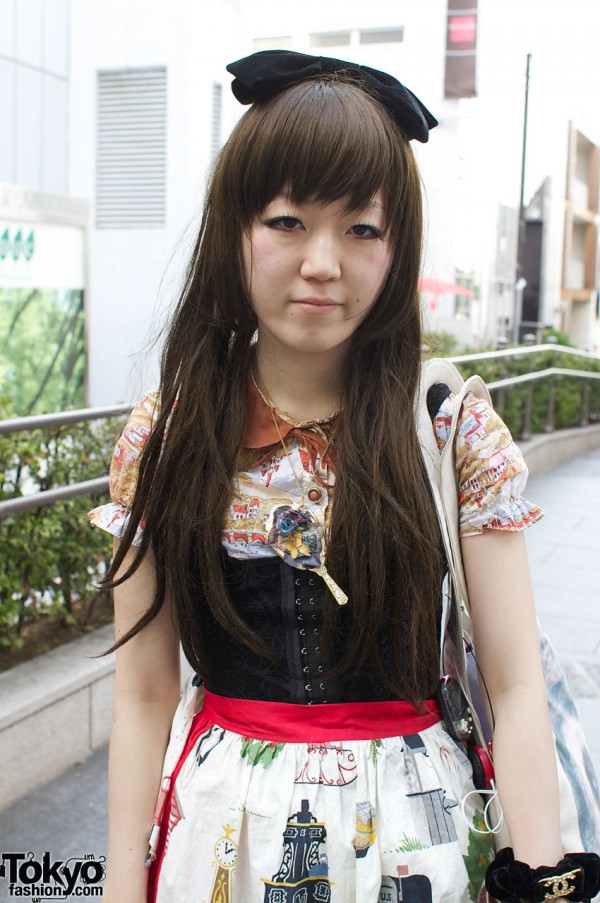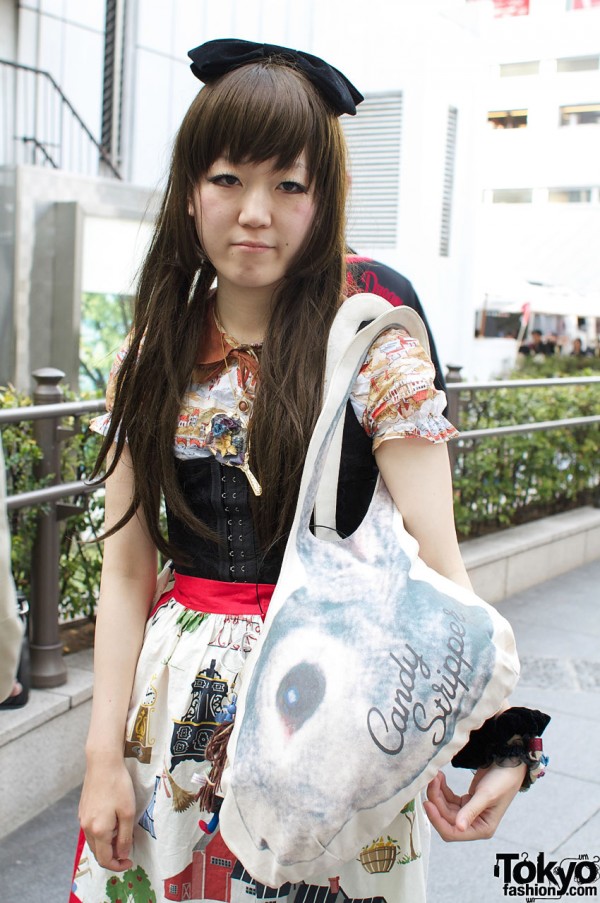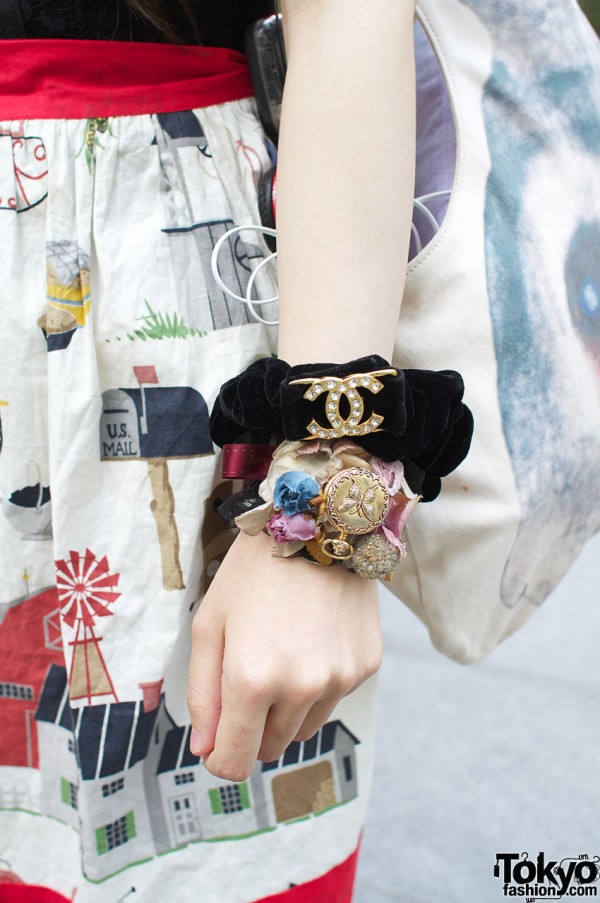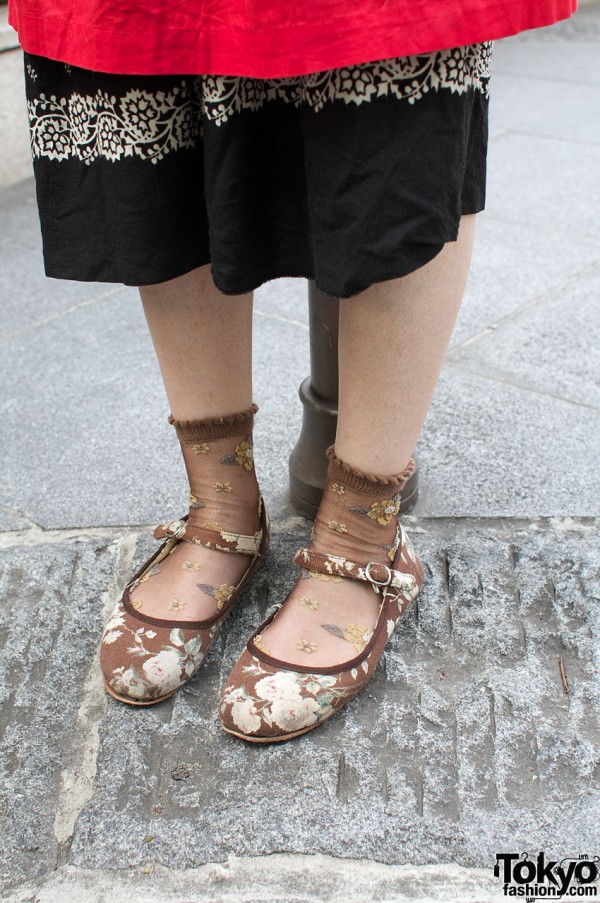 Click any photo to enlarge it.