This is Ryoma, a 22-year-old specialty school student. Ryoma is wearing a black jacket over a graphic black t-shirt (with a dripping Chanel logo) from Happy John with black leggings and black Dr. Martens boots.
Accessories from monomania and other shops include a large button attached to Ryoma's black leather handbag, a reflective black heart pendant, large black-framed glasses and a narrow black ring.
When we asked about Ryoma's favorite designers and musicians the answer was Vivienne Westwood, Nozomi Ishiguro and John Lennon.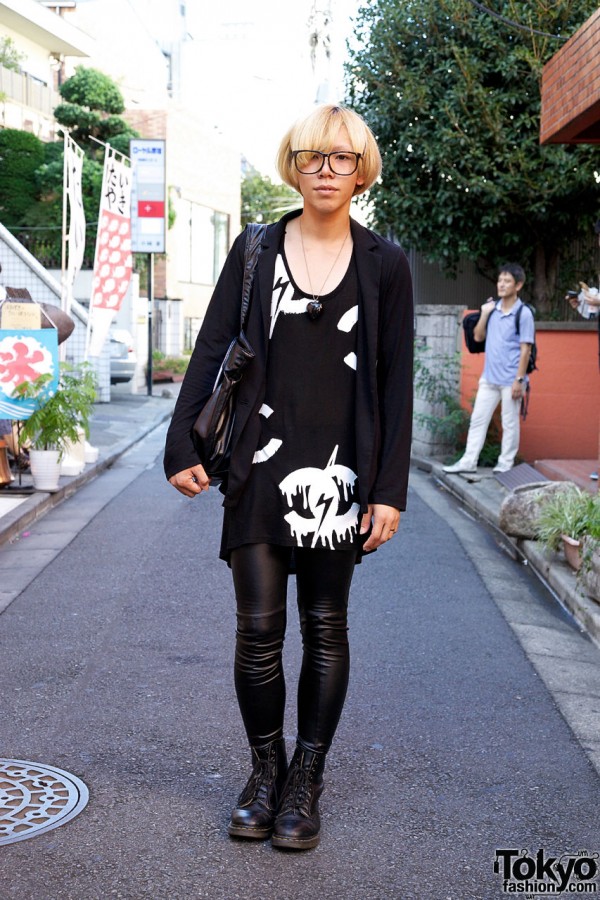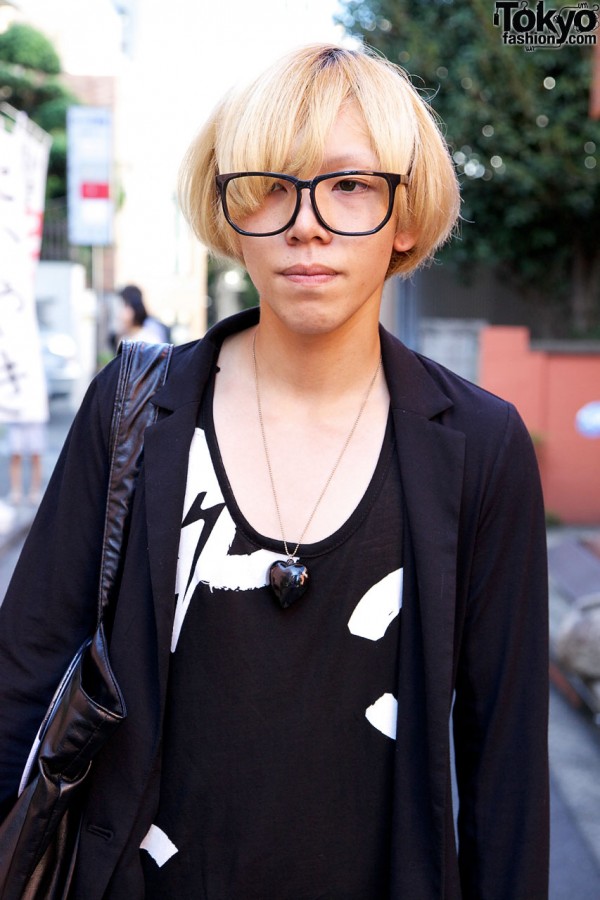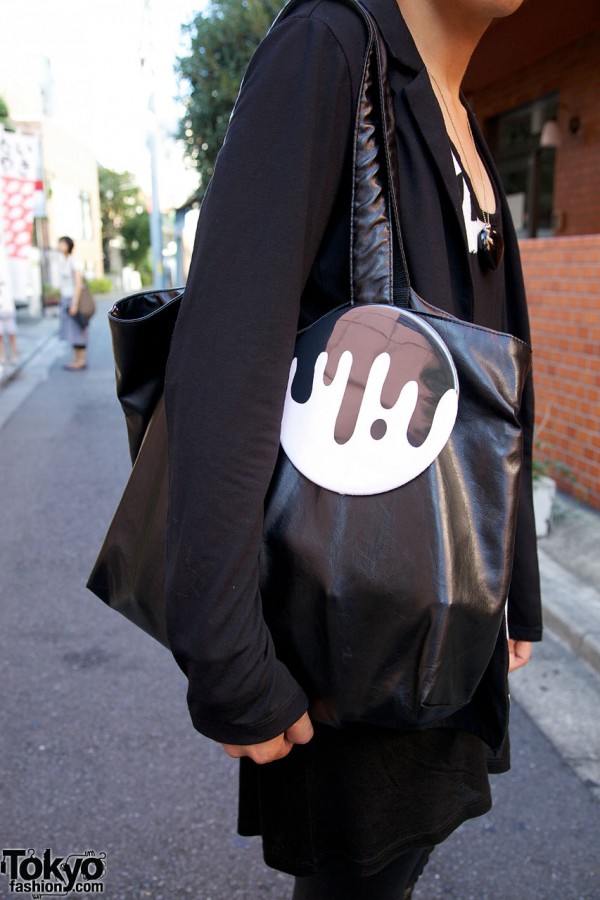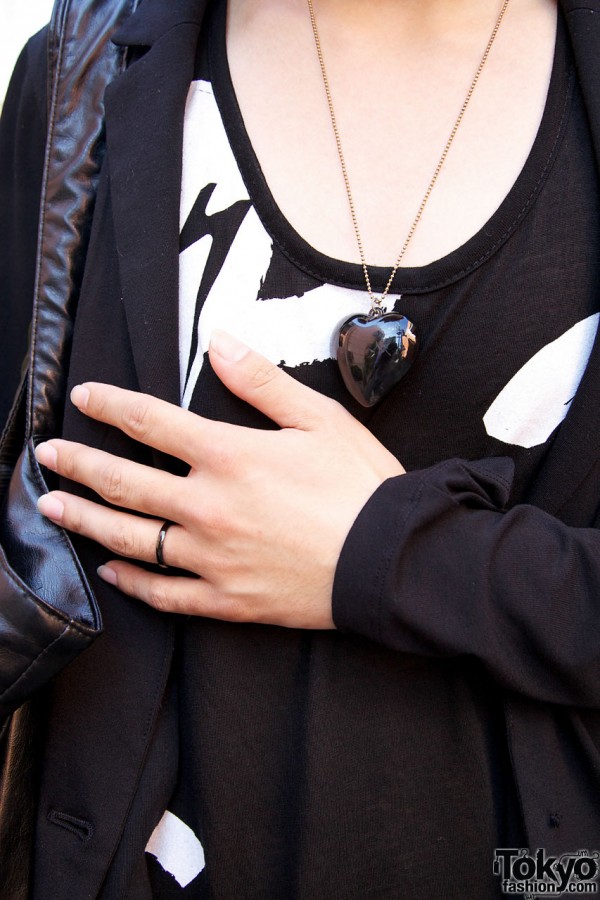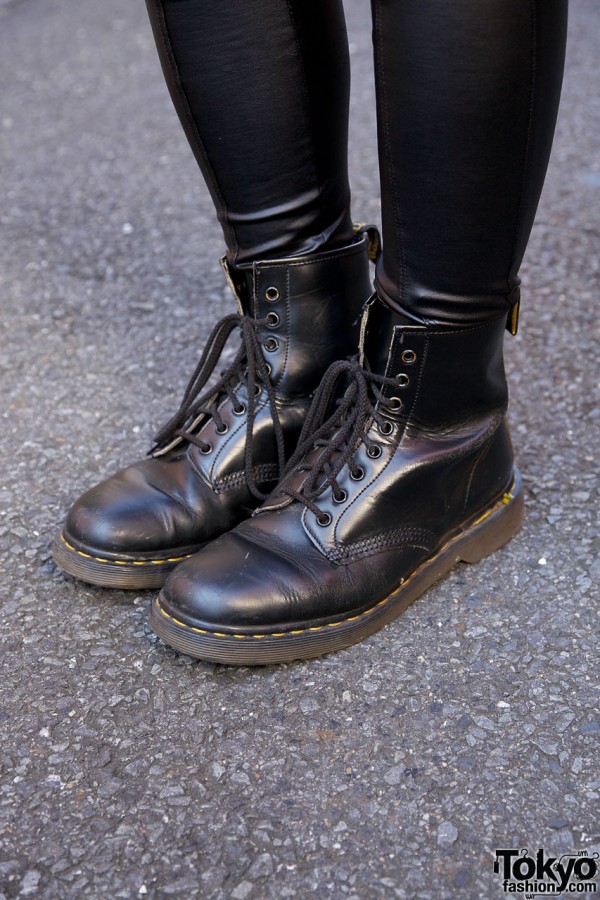 Click on any photo to enlarge it.