Sango, Converse & Teddy Bear
Ai is a 19-year-old student in long cotton dress from Sango. Her accessories include a print scarf tied around her shoulders and a music player around her neck. She's wearing Converse shoes and carrying a JanSport backpack with a teddy bear attached.
We asked Ai about her favorite music and she said it's the singer Chara.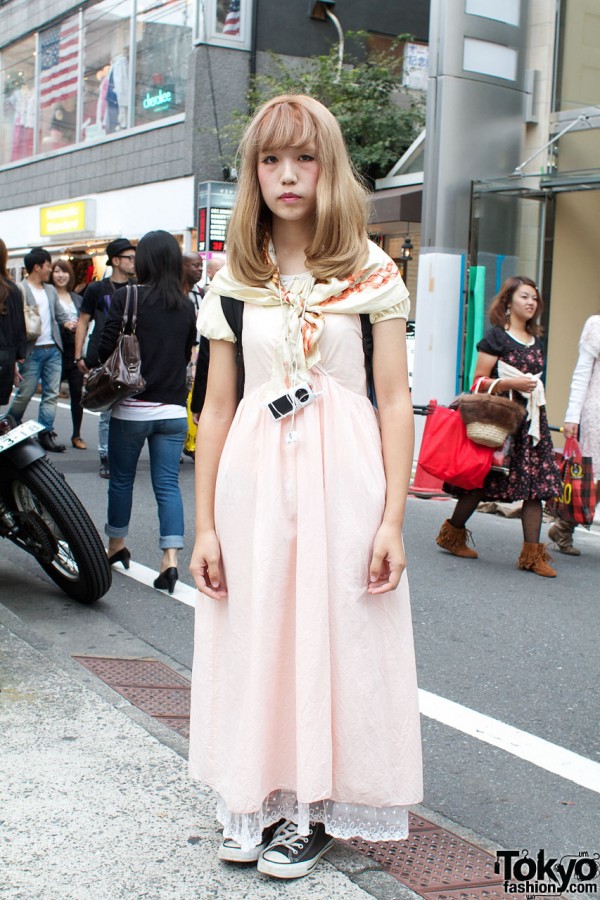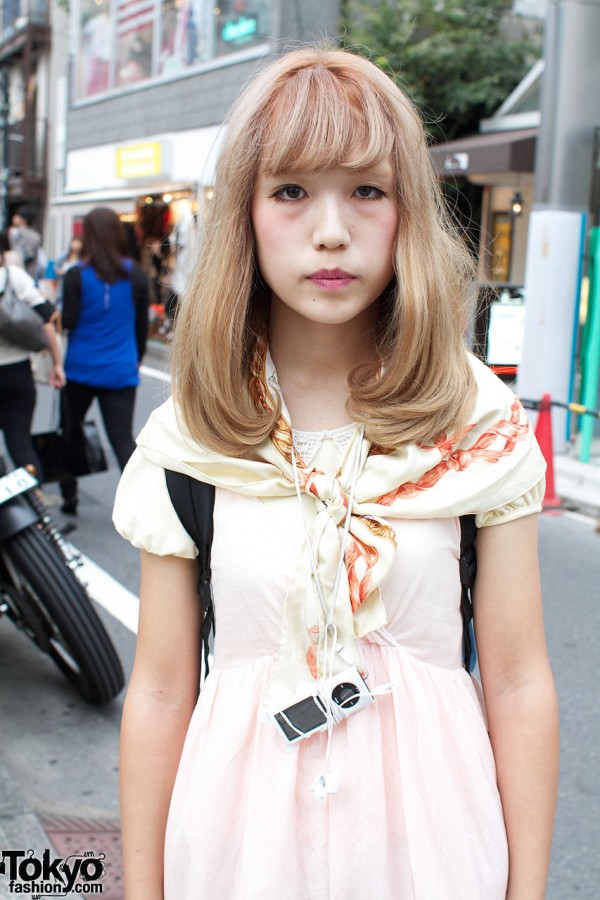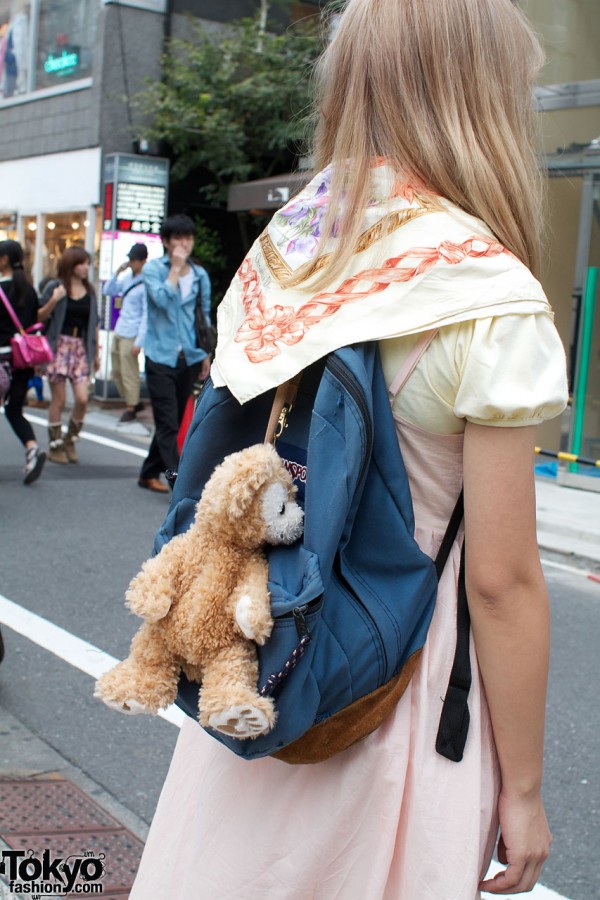 Click on any photo to enlarge it.