Sexy Dynamite London vs. Hop Topic & Slipknot
This cool couple each has put together an individual look. The cute girl on the right with strawberry blonde hair is 20-year-old Yamaguchi, who calls herself a Furita (a temp worker). She's wearing a black tank top with a bold pink, red and white print over a long pink skirt dyed with an ombre effect and decorated with crochet lace.
Her accessories from Sexy Dynamite London include a spiked neck collar and a handcuff neckace. She also has a spiked wristband and a pink and black plastic bracelet. Her shoes are bright pink sandals.
Yamaguchi's favorite shop is Abbey Dawn. Her favorite music is by Avril Lavigne and Taylor Swift.
Yamaguchi's friend is Shindou, a 25-year-old clothing store staffer. He's wearing cool black cotton pants from Hot Topic, a popular American store. His graphic horror t-shirt from Slipknot was a present from a friend. He's also wearing black boots.
Shindou's favorite brand is Tripp NYC. His favorite music genre's are rock and metal. You can visit his My Space page.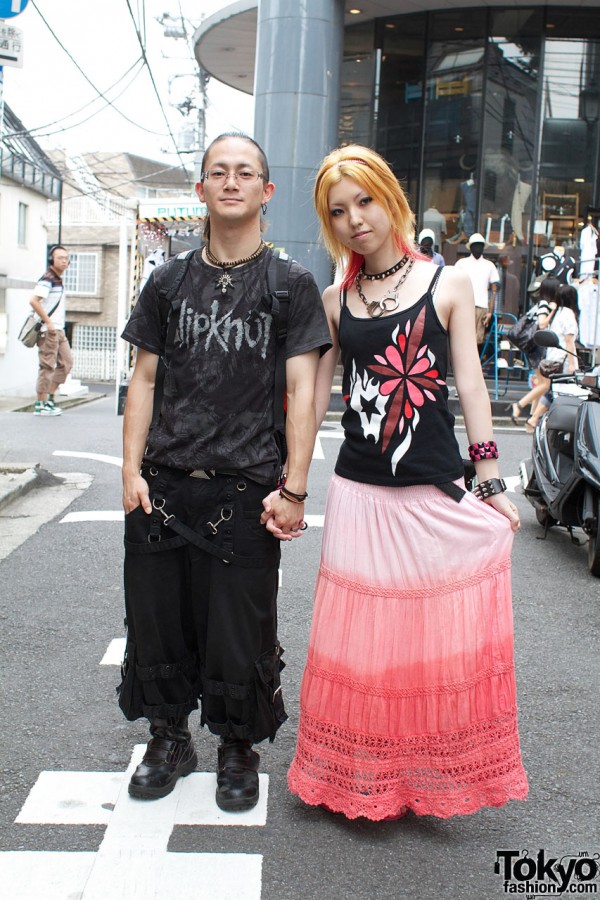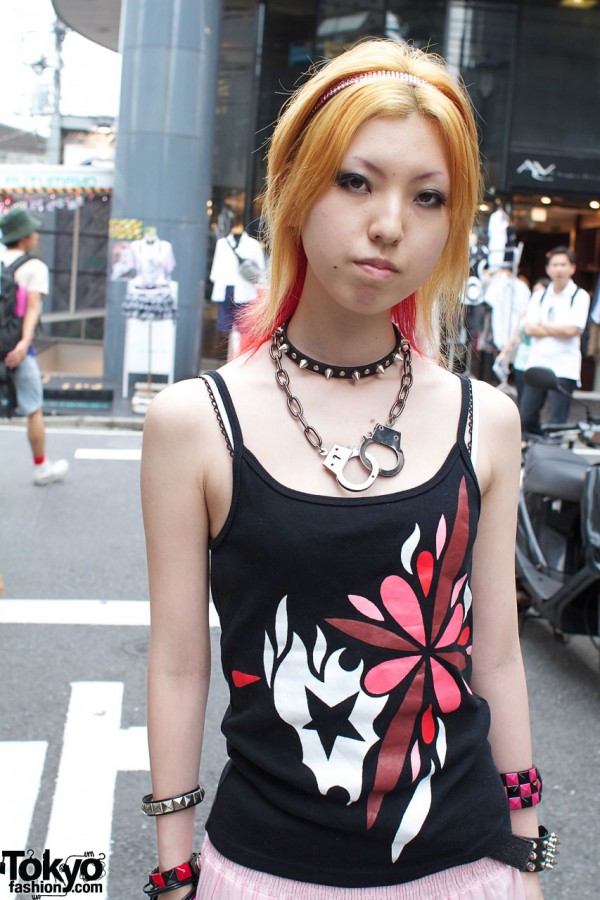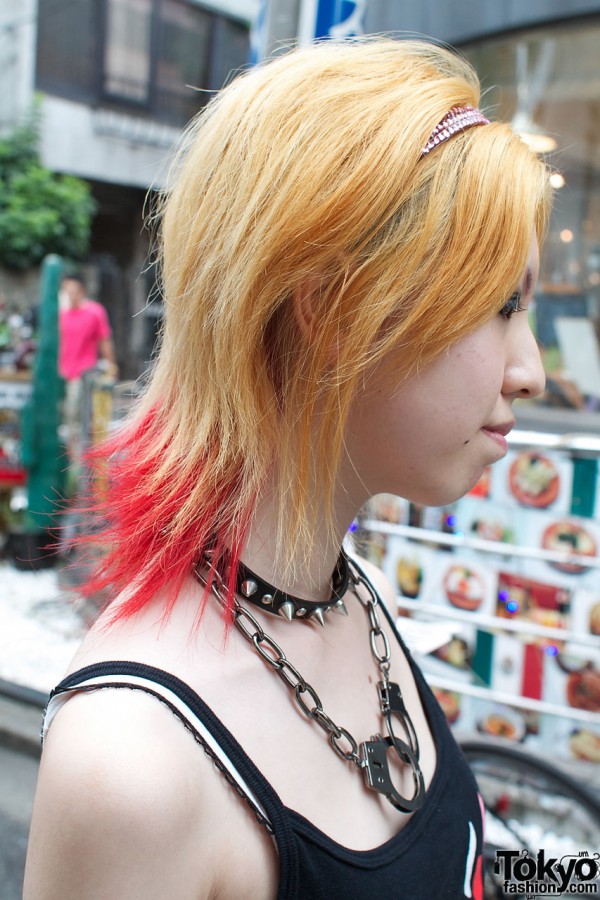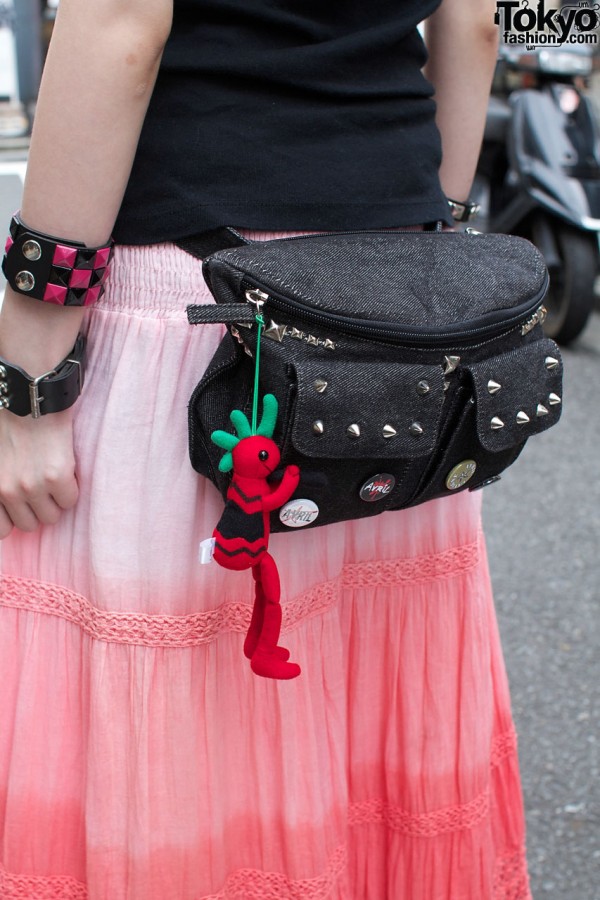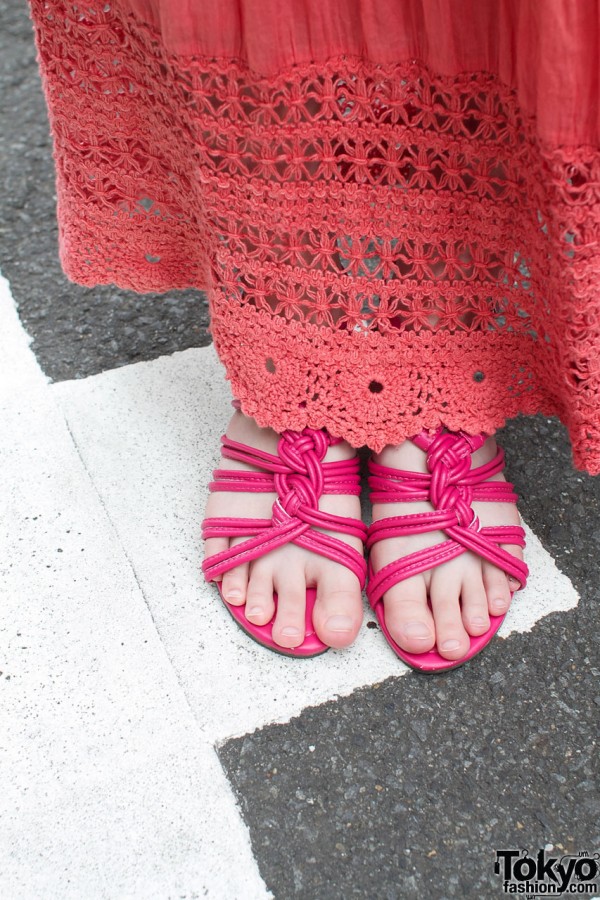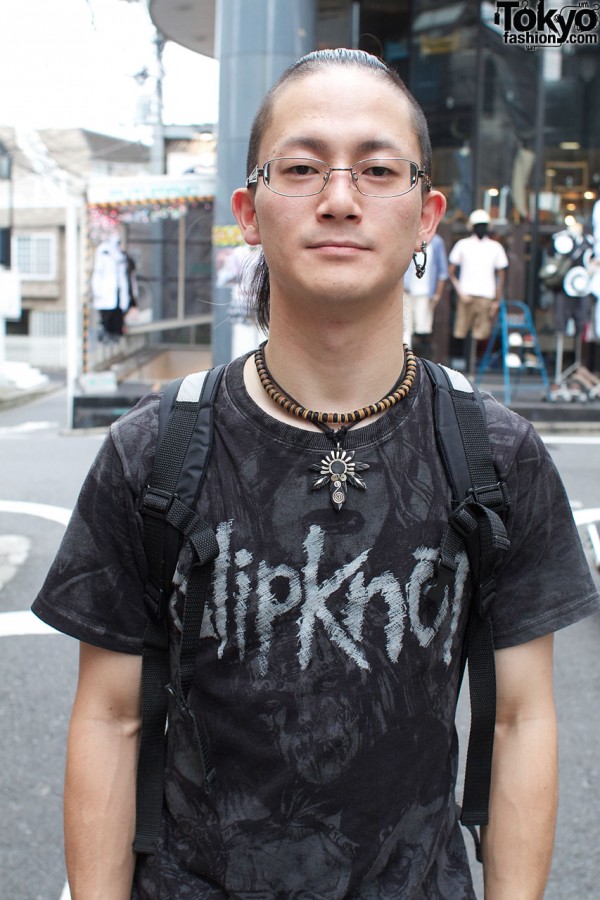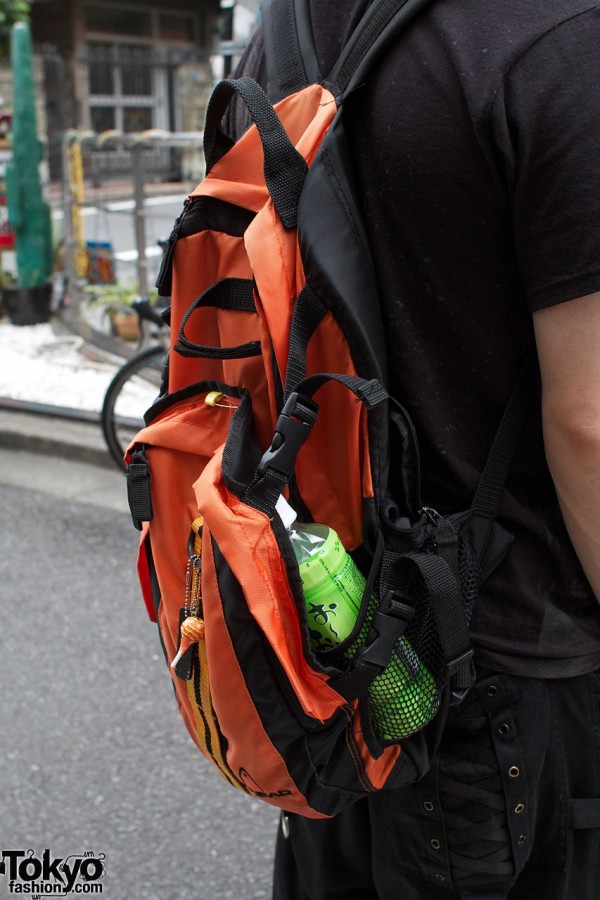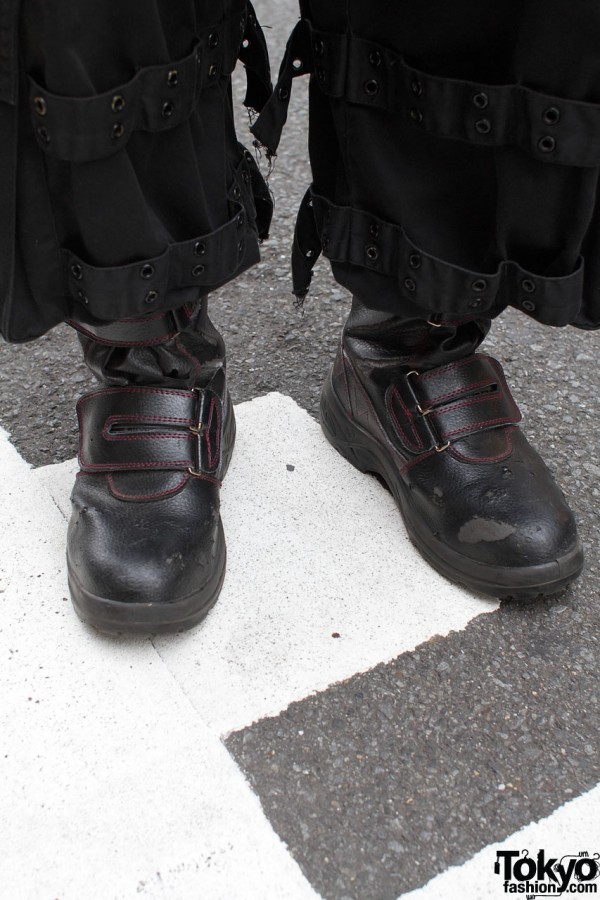 Click on any photo to enlarge it.