SGR's Resale Attire & Gold Sneakers from Dog & Boy
This Japanese guy with blonde and purple hair in gold platform sneakers told us his name is SGR and that he's a 20-year-old student who works at RIDSnap. He bought most of his clothing and accessories at used clothing stores in Tokyo. His tiger print undershirt is from Dog and his sheer black shirt and brown shorts are from Boy. His cool pieced backpack and sneakers are also from Dog.
SGR's accessories from Q. and other shops include small silver hoop earrings and three cool metal rings. When we asked about his favorite fashion brands and shops his answer was Katie Eary and Dog. He also told us that his favorite music genre is j-rock.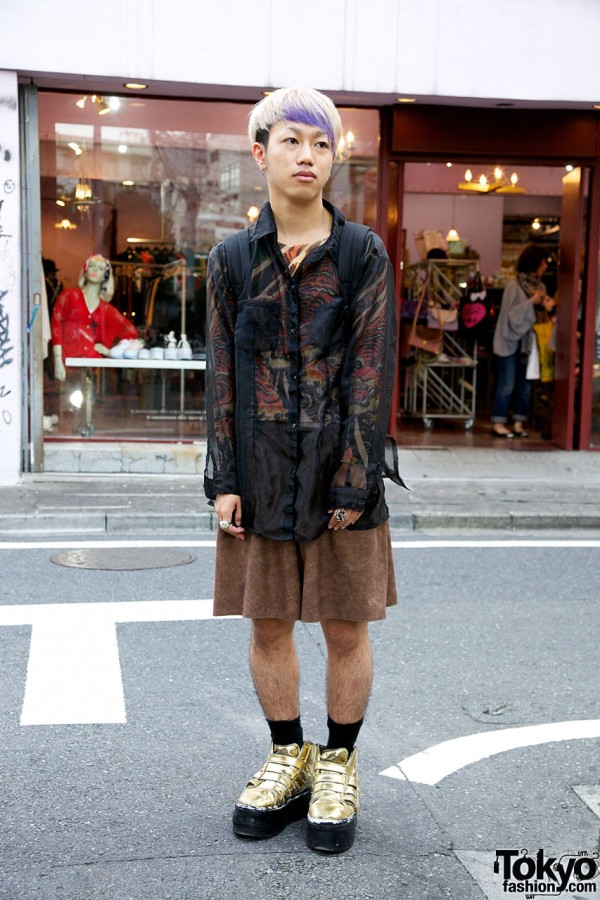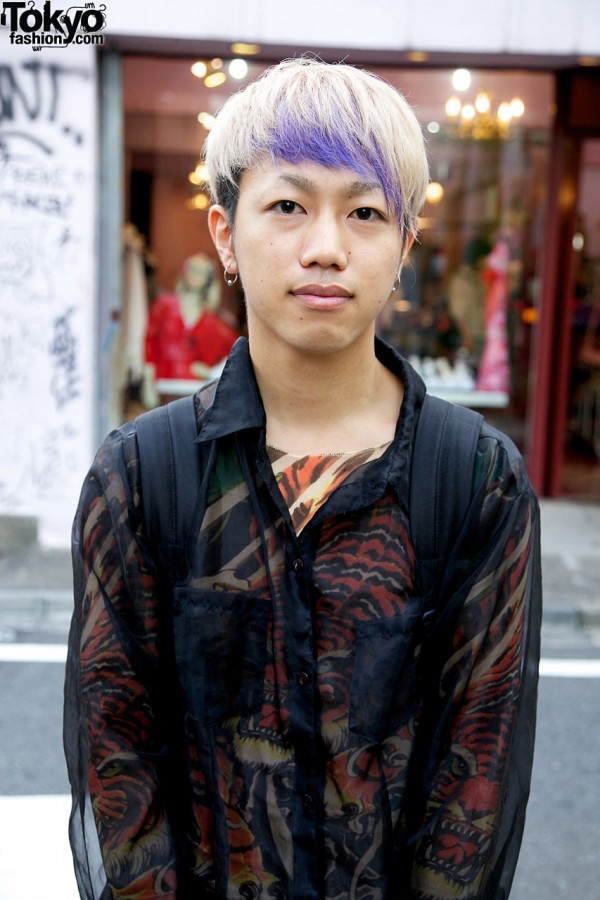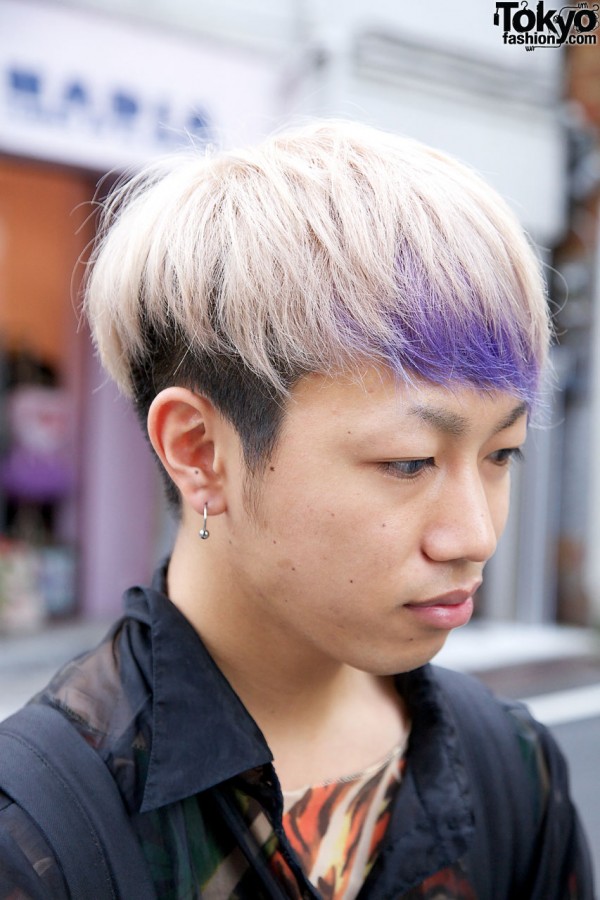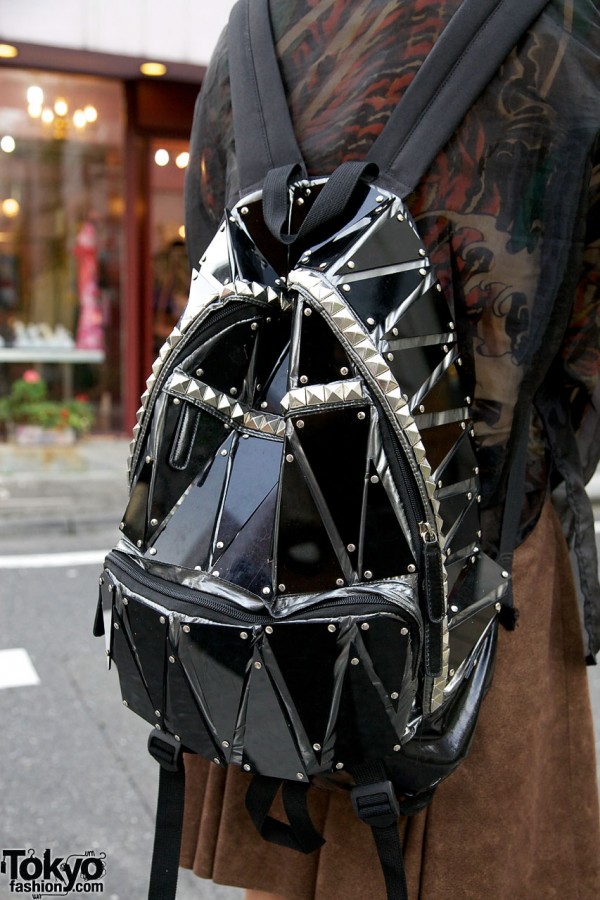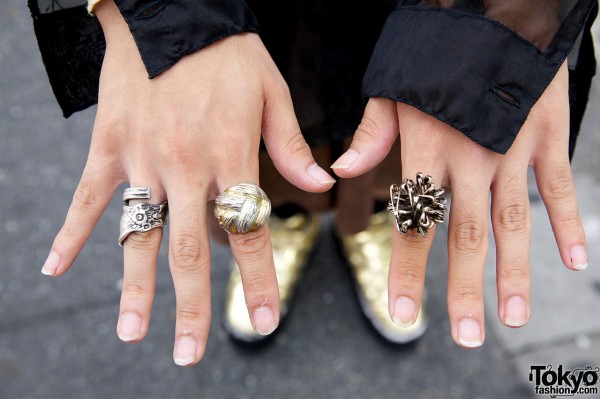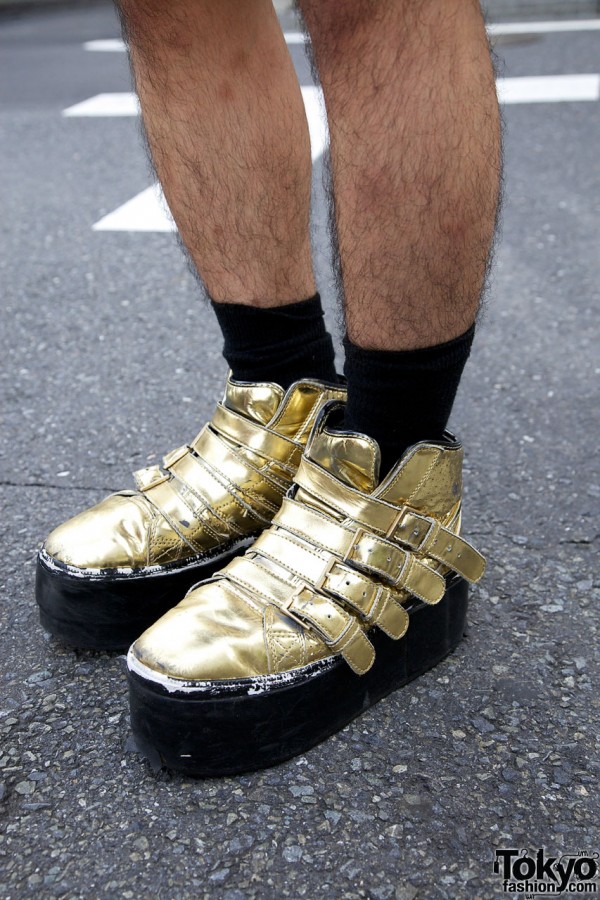 Click on any photo to enlarge it.