Shibuya Gals Outside FamilyMart
These two pretty – and super friendly – Shibuya gals posed for our photo outside of a FamilyMart store. They were walking in the area of Shibuya 109 when we spotted them. Both girls have Shibuya-esque hairstyles, with the girl on the left adding some red streaks to her blonde. They are also both wearing dresses and boots with fur trim and both carrying animal print handbags. The girl on the left also has an animal print wheeled bag that she was pulling along behind her.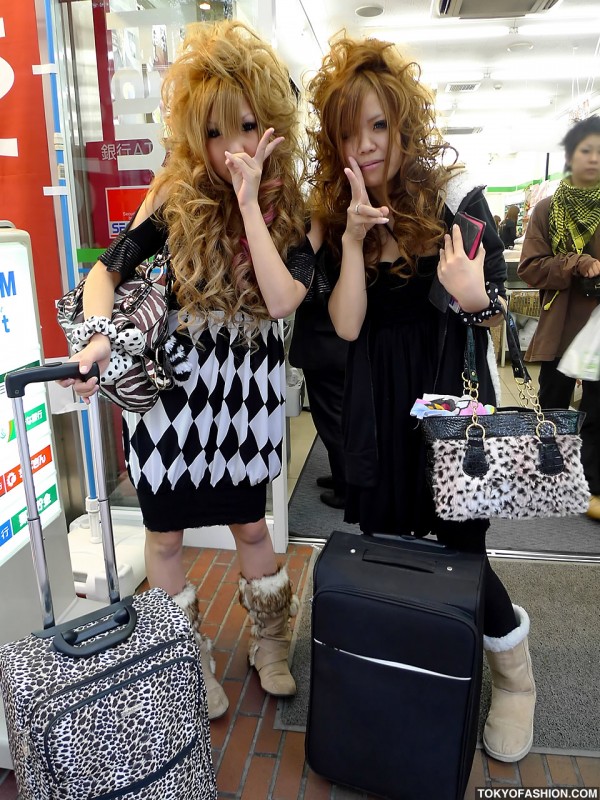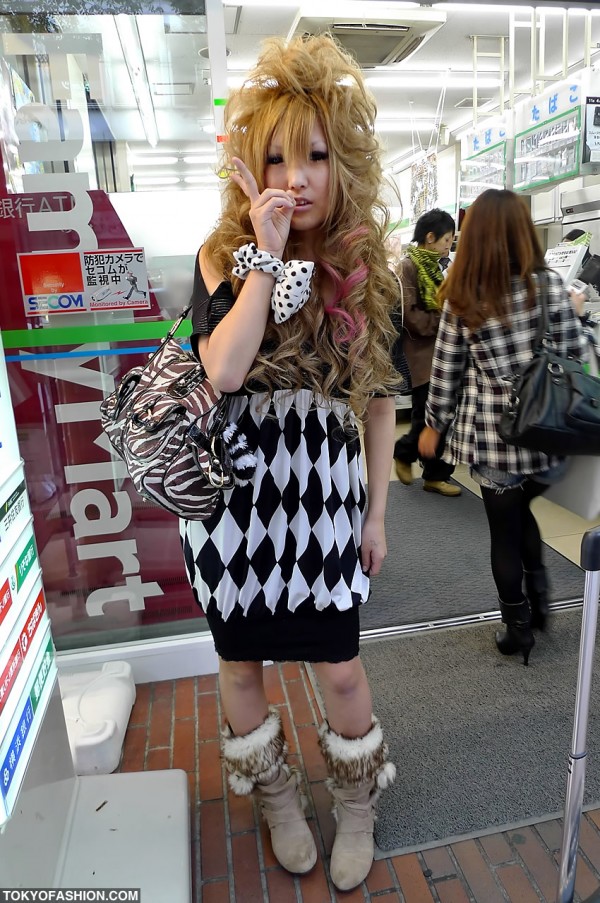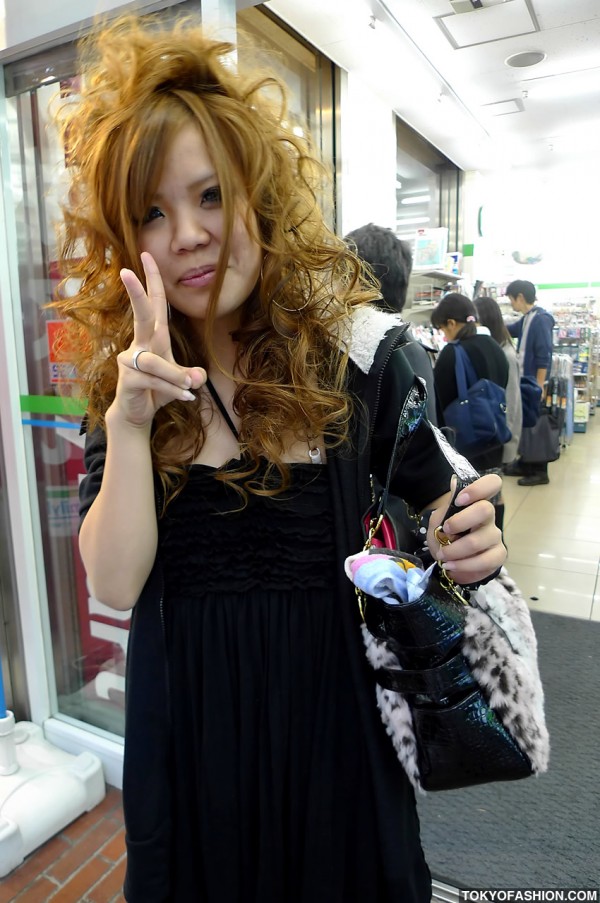 Click any of the pictures to see them in high quality.