Shibuya Girl With Cool Nail Art
This cool Japanese girl was photographed on Center Street in Shibuya. She is wearing a fedora hat, white shirt, black vest, plaid pants with hanging suspenders, and a black belt with a silver skull belt buckle. Her pants are so wide legged at the bottom that it's not clear what shoes she is wearing. Her handbag is black leather and her pink shopping bag is from the Shibuya 109 shop Shake Shake.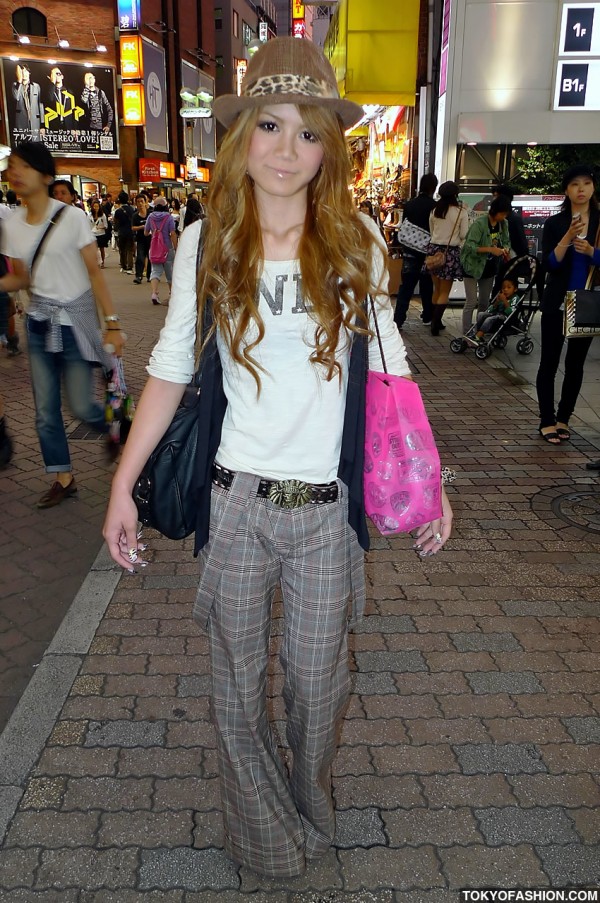 The second photo shows her nails, which are very Shibuya style. Her thumbnail has a heart and teddy bear, the next finger is two-tone with jewels at the end, the next is striped with a heart, the next has a cute bear head, and her pinky nail is striped with a pink jeweled bow.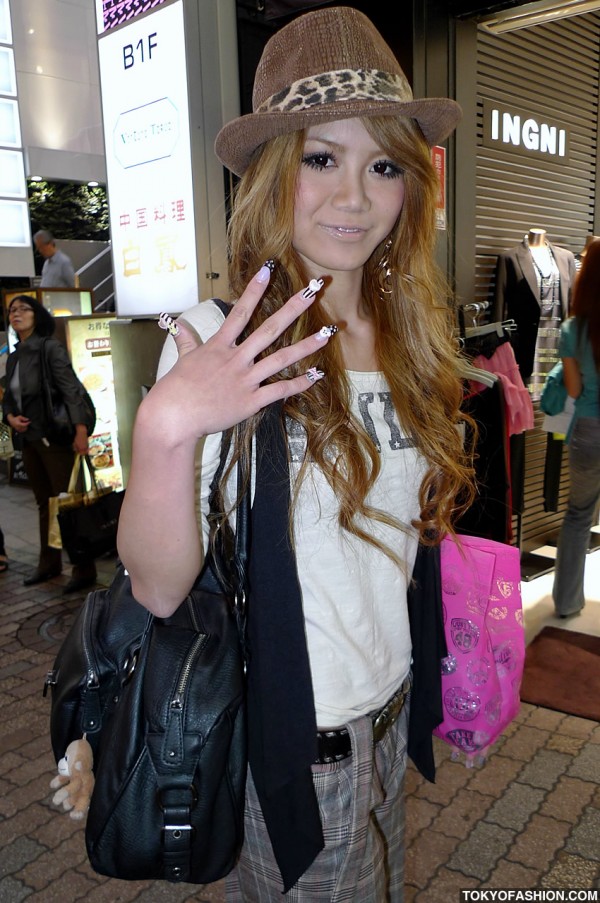 Click either photo to see it bigger.