Shibuya Girls in Leopard Print Shorts & Leather Boots
These two smiley Japanese girls were photographed in the Shibuya area of Tokyo. Both of them were friendly and charismatic. The girl on the left is wearing a long sweater over a gray top with a black scarf, denim short shorts, black tights, and moccasin boots. Her bag choice is a large leather handbag.
The girl with long blonde hair on the right is wearing large sunglasses, a biker jacket that looked like it was made of some kind of treated cotton or denim, a ribbed white top under a black corset, leopard print short shorts, black stockings, and knee high black leather boots. Her accessories include a large black purse by Diesel, a black cross necklace, multiple ear piercings, a sternum piercing, a Nixon Vega watch, lots of rings, and blue sparking nail art with stars and jewels.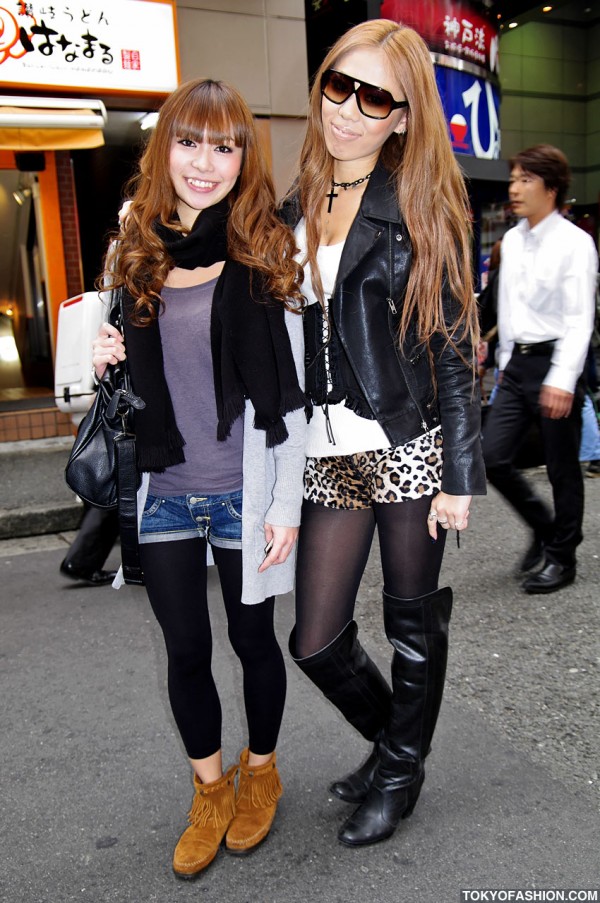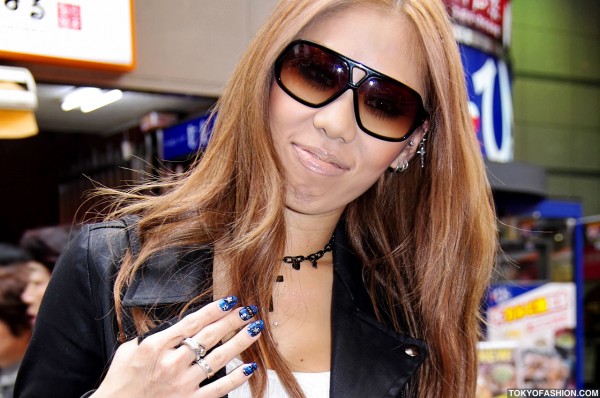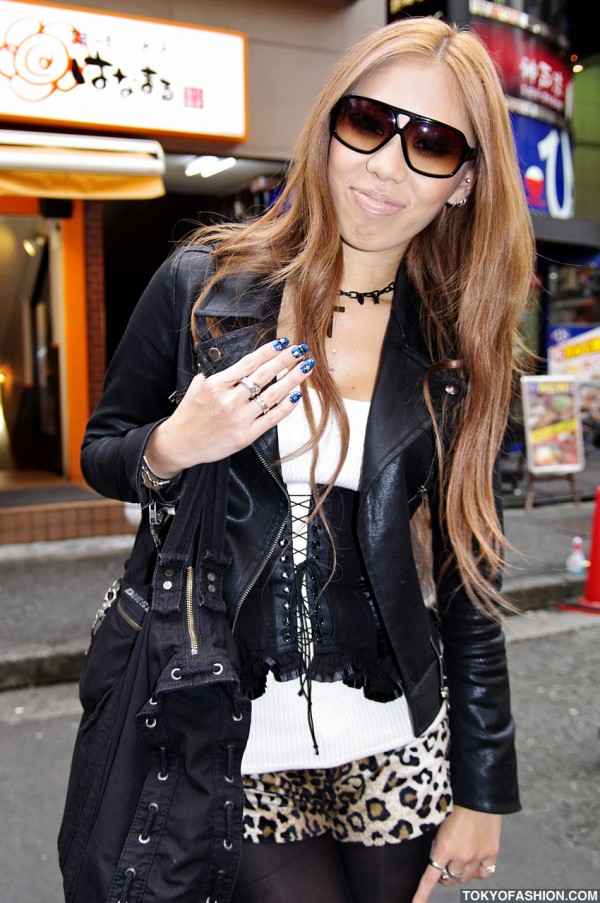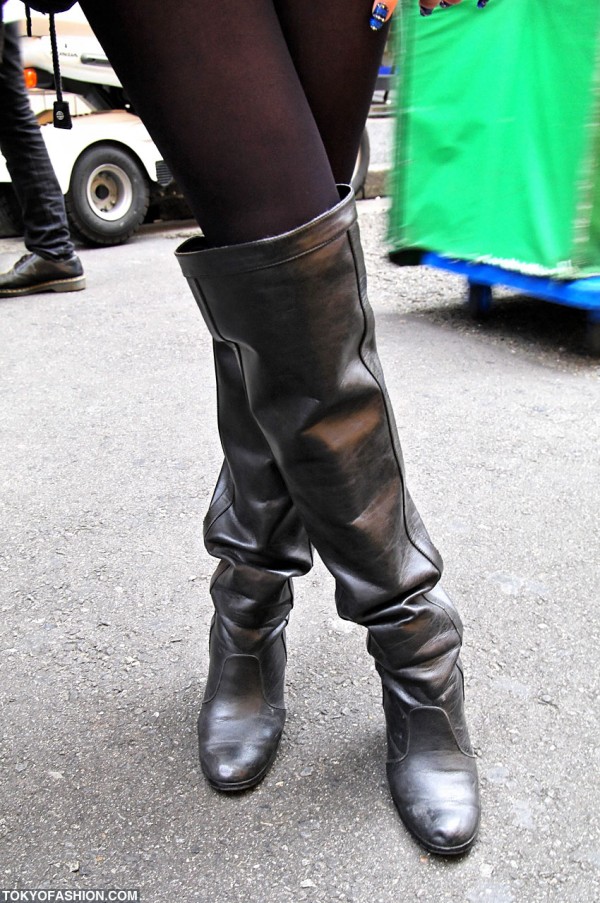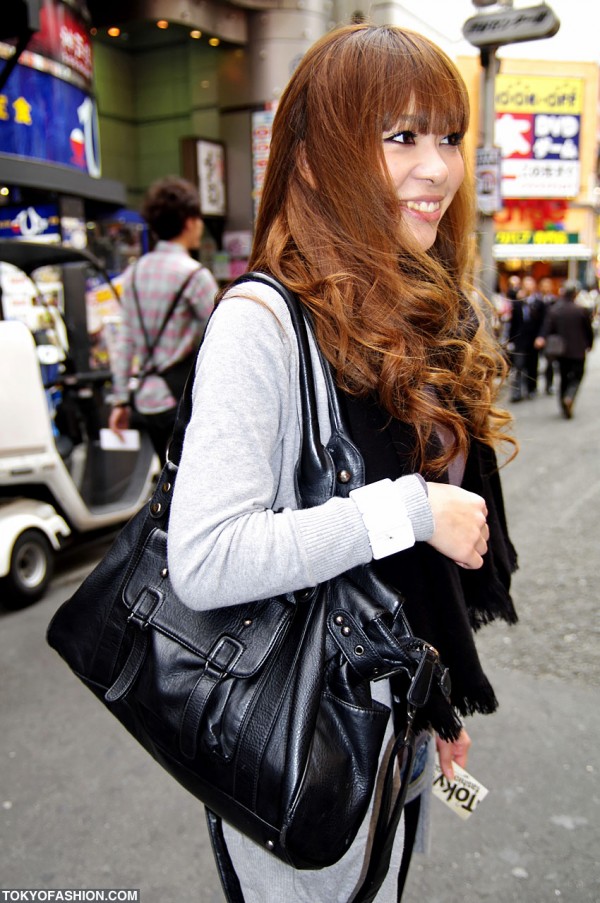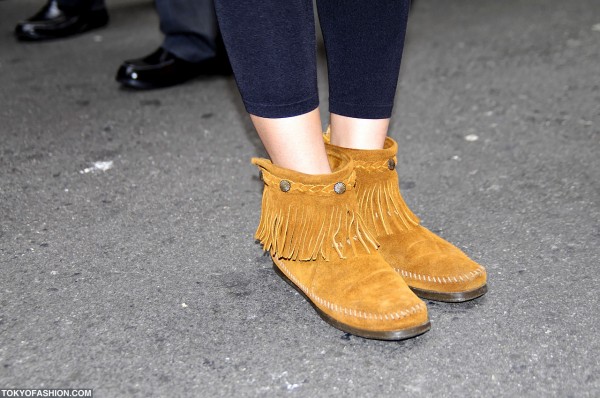 Click any of the pictures to enlarge them.