Shibuya Girls in Moussy Fashion & Labret Piercing
These two cute Japanese girls were photographed in Shibuya. They are both wearing items from the extremely popular Shibuya 109 fashion brand Moussy. The girl on the left – the one with the multiple ear piercings and a labret piercing – is wearing a slim-cut blazer over a Moussy top, a tiered print skirt, black stockings, and shiny black heels. Her accessories include a feather hair clip, a purse covered in large sequins, and long decorated nails. As far as music, she is a fan of Ayu! The other girl is wearing a black jacket over a Moussy top, denim short shorts, stockings, and black boots. Her shopping bag is from the Shibuya girls' brand Hotel Sly.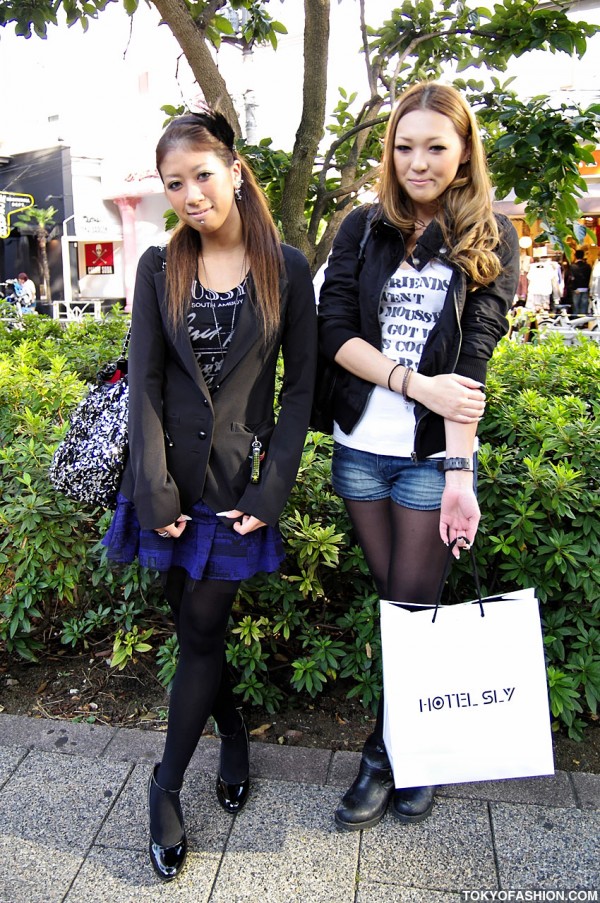 Click any photo to enlarge it.