Shibuya Style Guys in Tokyo
These three charismatic Japanese guys were hanging-out near Shibuya Station when we photographed them. They are all supporting hairstyles that we see often in Shibuya. The guy on the left is wearing a khaki jacket with three red stripes on the sleeve (Adidas?), cuffed jeans, and white Converse-style sneakers. He's also carrying a leather satchel. The guy in the center is wearing a leather jacket over layered gray and pink shirts, stripped slacks, and brown leather boots. The guy on the right, who has a nose piercing, is wearing a black hooded jacket with a blue scarf, a yellow deep v-neck shirt, gray slacks, and black leather boots.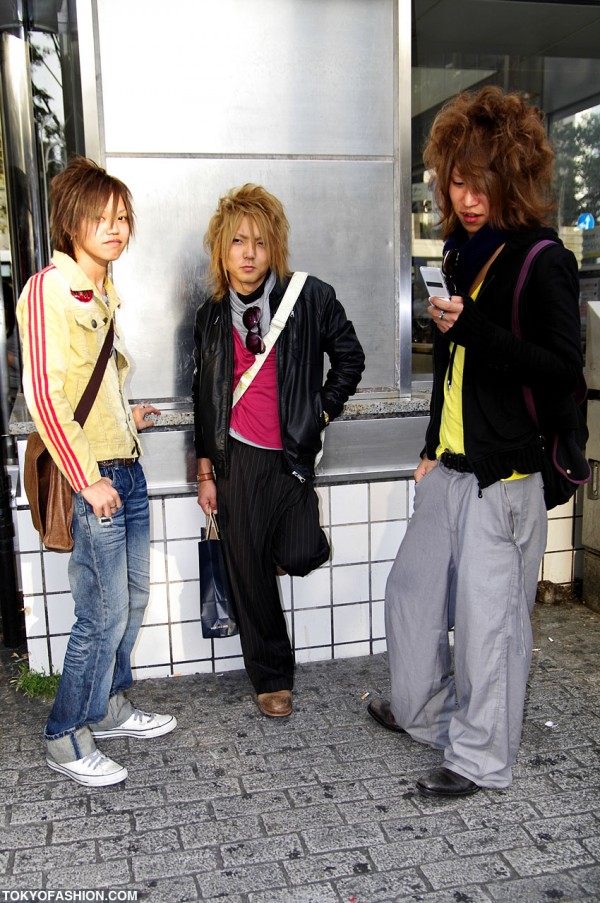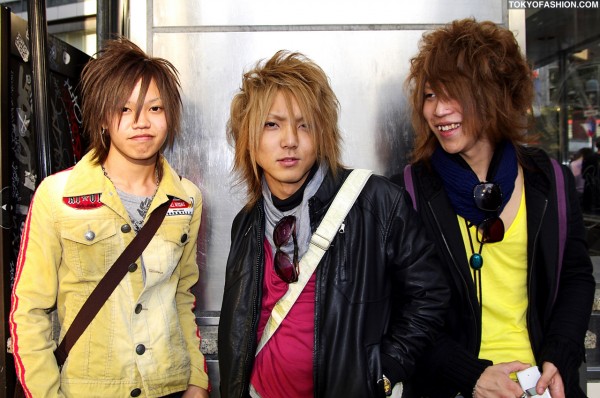 Click either photo to enlarge it.