Silk Robe, Leather Jacket & Studded Vest
Naomichi is a 19-year-old college student. He's wearing several layers of clothing, some from Wagado and resale shops, that includes two bulky knit cowls around his neck, a white studded vest, a tight leather jacket, a red silk embroidered robe and blue silk pants. His black strapped shoes are from George Cox.
Naomichi told us his favorite venue is Wagado and he likes the music of Crystal Castles.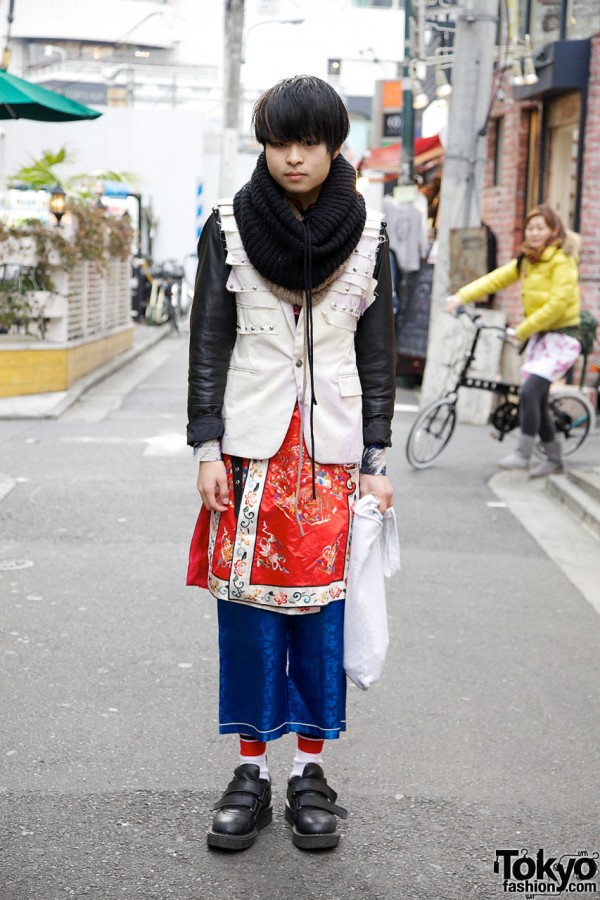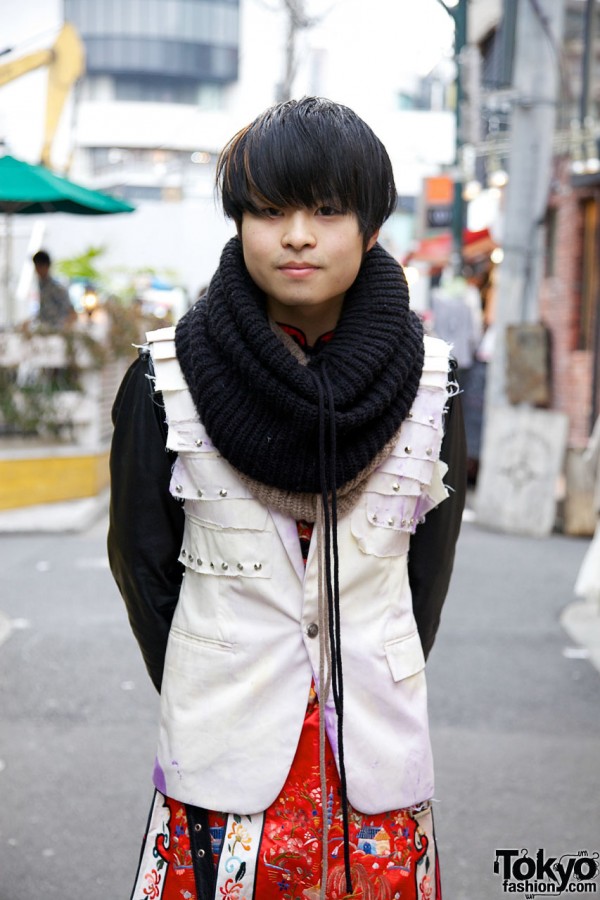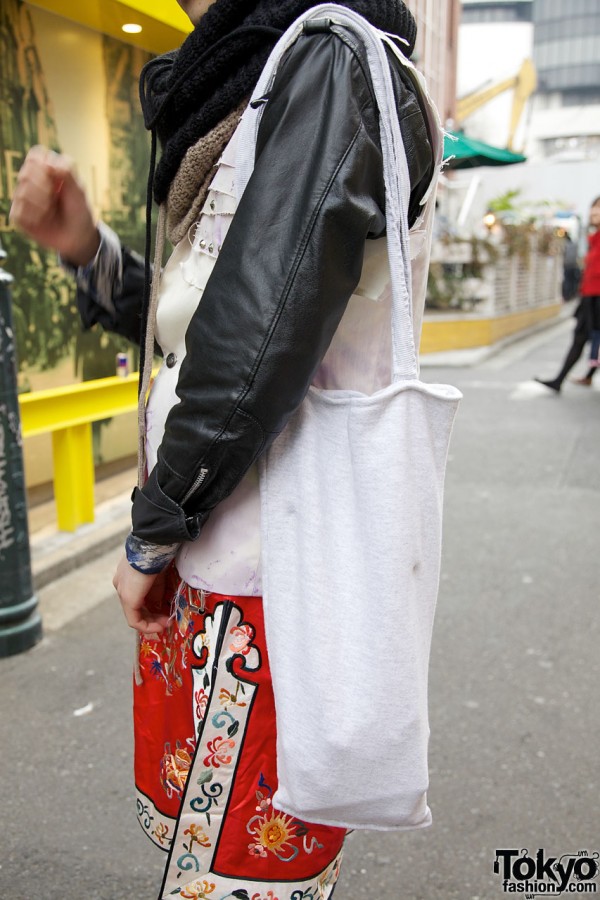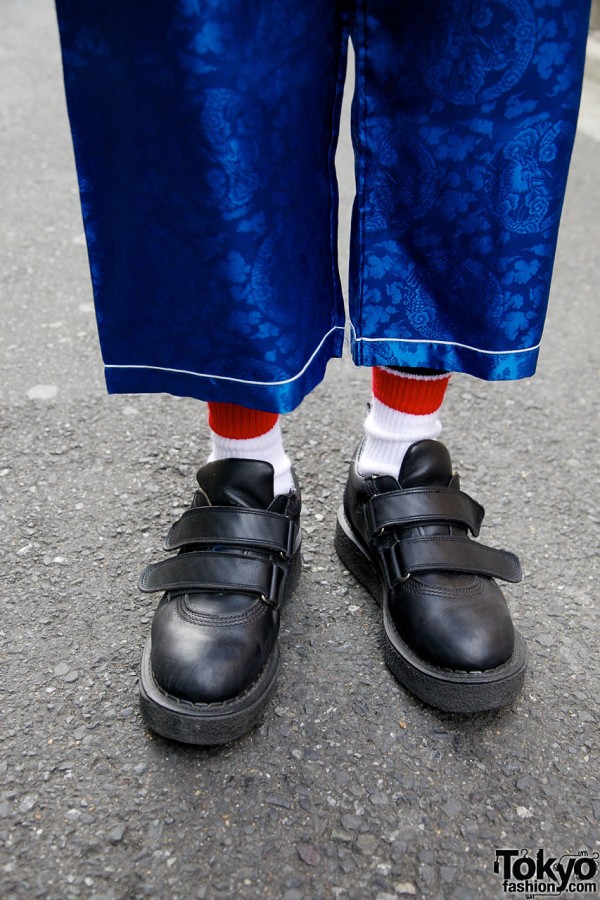 Click on any photo to enlarge it.